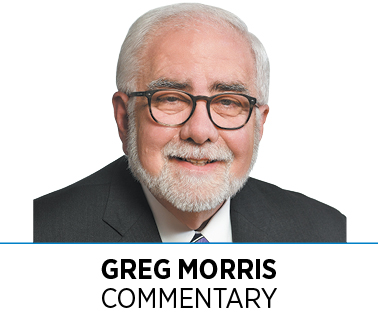 It's always the right time to be philanthropic and donate to help those in need. But December is an especially important time for fundraising for not-for-profit organizations.
About 30% of total giving takes place in December, and about 12% in the last three days of the year. If fundraising falls short now, operations for the year ahead can be in jeopardy.
So, how are we doing so far? Giving Tuesday is celebrated on the Tuesday following Thanksgiving and the shopping days Black Friday and Cyber Monday. Giving Tuesday kicks off the year-end giving season—and was Dec. 3 this year. According to the Chronicle of Philanthropy, not-for-profits raised an estimated $511 million online on Giving Tuesday, up about 28% from 2018. Adding offline estimates into the mix, the total was just shy of $2 billion.
These are national figures, but I'm hopeful we're also off to a good start here in the Indianapolis region. But we have to be vigilant and keep pushing for the amount of funding organizations need to serve their clients.
If you would like to really dig into the subject of philanthropy, I recommend purchasing the Giving USA 2019 annual report on philanthropy for 2018. The Giving USA annual report is the longest-running comprehensive report on charitable giving in the United States. And there's a local connection, as this report is produced via a partnership of Giving USA Foundation, The Giving Institute and the Indiana University Lilly Family School of Philanthropy. I just got my copy, which includes digital access.
If you aren't familiar with all the offerings from the Lilly Family School of Philanthropy at IUPUI, I encourage you to explore its website—philanthropy.iupui.edu. It is globally recognized as the first of its kind—the world's first school dedicated solely to the study and teaching of philanthropy.
Back to the importance of your giving at this critical time of year: Please be as generous as possible. And to help you with your year-end giving decisions, I recommend consulting IBJ's 2020 Giving Guide, which was inserted in the Nov. 22 issue of IBJ. You can also find it online at ibj.com.
IBJ's 2020 Giving Guide is packed with regional philanthropic opportunities. This is the ninth year of publication, and our goal from the start has been for it to be a connector between the needs of not-for-profits and the resources of the business community. Again this year, because of increased community needs combined with reduced funding from traditional sources, the financial needs of many organizations has never been greater.
The Giving Guide highlights select not-for-profits in central Indiana. Each profile gives you essential information about that particular organization. You'll find vital statistics like annual revenue and top funding/donor sources. Along with staff leadership and contact information, we include each organization's goals, vision/mission statement, fundraising activities, events and a list of board members.
You'll also find information about how to volunteer for each organization. Our hope is that every reader of the Giving Guide will be inspired by at least one organization and help out to the best of his or her ability. If we all do that, collectively we can make a significant positive impact in people's lives and on our community.
Additionally, you'll find stories in the Giving Guide about the robust philanthropic and community engagement efforts of four of central Indiana's leading companies: Rolls-Royce, Republic Airways, Cornerstone Cos. and Cunningham Restaurant Group.
Thanks for reading IBJ and for your generosity during this holiday season.•
__________
Morris is publisher of IBJ. To comment, send email to [email protected]
Please enable JavaScript to view this content.