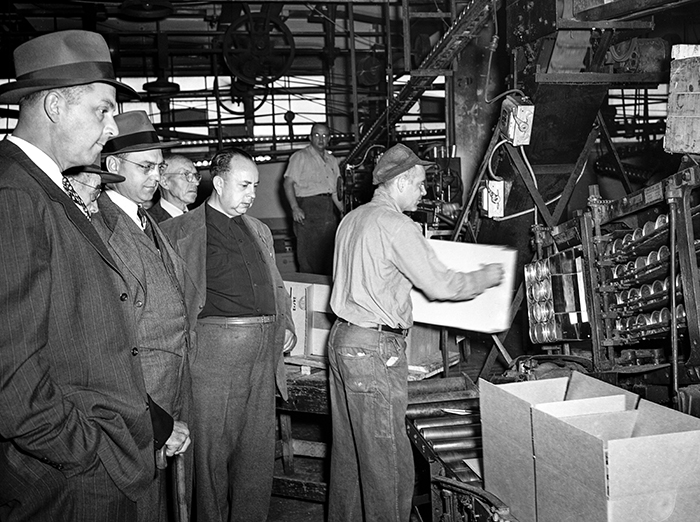 In 1933, William Burnett Stokely Jr. moved the canning company his mother founded in 1898 to Indianapolis after the company's merger with Indianapolis-based Van Camp Packing Co. The company's primary canning facility was located at 2002 S. East St., just north of Garfield Park, although Stokely-Van Camp owned dozens of other facilities across the country. In this photo taken on Nov. 15, 1949, Vegetable Growers Association of America convention attendees tour the East Street facility. Quaker Oats bought Stokely-Van Camp in 1983 and sold it off piecemeal. Seneca foods purchased the Stokely brand in 1985. And in 1995, Conagra bought Van Camp's pork and beans brand. The East Street building is now home to GRM Document Management.
Source: Indiana Historical Society, HistoricIndianapolis.com, Edible Indy
Credit: This photo is courtesy of the Indiana Historical Society and is part of the Larry Foster Collection. More images are available at images.indianahistory.org.
Please enable JavaScript to view this content.