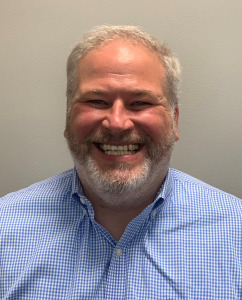 The Town of Speedway on Monday night announced the hiring of Grant Kleinhenz as town manager, effective immediately.
Kleinhenz fills the position vacated by Carlos May, who was let go from the position in January after seven months in the job.
As town manager, Kleinhenz is expected to provide management and oversight of the day-to-day operations of the town of 12,000, reporting directly to the five-member Speedway Town Council. Speedway has more than 125 town employees.
Kleinhenz spent more than six years years as town manager of Brownsburg (2012-2018) after stints as city manager for Centralia, Illinois; city administrator in Humboldt, Iowa; and assistant town manager in Fishers (1999-2003).
Most recently, Kleinhenz worked for engineering firm American Structurepoint, where he was responsible for comprehensive planning and municipal policy issues.
"Our town council launched this search looking for someone who offered leadership and a passion for public service," Speedway Town Council President Vince Noblet said in written remarks. "Grant's substantial understanding of government operations, along with community planning and development, will help guide us moving forward. At the same time, his experience and passion for public service will benefit our residents and businesses."
Please enable JavaScript to view this content.