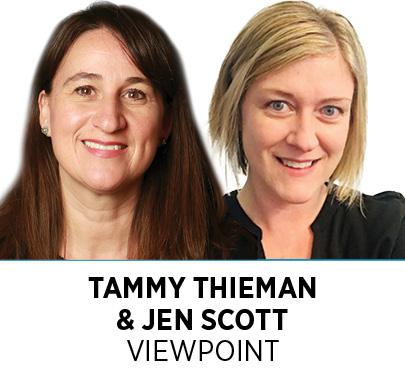 Indiana is probably not the first state that comes to mind when thinking about landing a job in tech.
Most people understandably associate tech with a handful of coastal cities. A 2019 report from the Brookings Institute backs this up, finding that 90% of the nation's growth in the sector had occurred in just five major coastal cities: Seattle, Boston, San Francisco, San Diego and San Jose.
At the same time, nearly 25% percent of Americans live in rural areas where local job markets are experiencing shrinking employment opportunities in traditional industries, such as manufacturing and agriculture.
As the tech sector reconsiders where employees are located post-pandemic, there is an immense opportunity to bring these cutting-edge jobs to areas that have been historically overlooked. If this opportunity is to be realized it will require a considerable investment.
By 2022, 54% of all employees will require significant skills training, according to the recent Future of Jobs report from the World Economic Forum. Many companies, including Amazon, have already made a commitment to train their employees to help them develop skills to meet the changing demands of work. "Upskilling" or "reskilling" puts employees, often those from underrepresented groups, on a career path to good, higher-paying jobs.
At Amazon, we recently announced an expansion of our skills training program, Career Choice, to fund college tuition and added tech training programs in IT and user experience design. These training programs help employees gain skills to move into better paying careers at Amazon or elsewhere.
We have seen firsthand the profound effect these programs have had on lives and livelihoods.
One employee named Ylana, for example, had been working in an Amazon Fulfillment Center in Indianapolis for five years when she took advantage of her Career Choice benefit to train for a career in web and software development.
Ylana pursued her goal through Kenzie Academy, whose mission is to bring tech careers to the heartland. In June, she left Amazon to realize her dream of working for a local digital marketing company.
If there has ever been an opportune time to create more of these jobs in the Midwest by training more Hoosiers like Ylana, it's now.
But it doesn't mean we're starting from scratch.
The foundation for a tech sector has already been set thanks to efforts from local tech leaders, including Kenzie Academy, to set up training centers and raise venture funds.
In 2020, according to the CompTIA report from the Computer Technology Industry Association, Indianapolis had about 75,000 tech jobs located in its metro market. That's up more than 70% from the prior decade.
As the U.S. becomes increasingly tech-enabled, more tech-oriented operational roles—like robotics maintenance—are being created in communities across the country in places like Greenfield, Jeffersonville and Indianapolis.
These hands-on tech jobs aren't the traditional Big Tech software roles that are normally associated with careers in tech. However, just like those roles, these jobs also lead to good paying careers when access to affordable skills training is available.
High-quality employer-sponsored training programs—made available at large scale—are an effective solution for closing skills gaps and bringing tech career opportunities to untapped areas.
With meaningful actions by forward-thinking companies, in partnership with experienced tech training institutions, we can bring these good jobs to the crossroads of America and beyond.•
__________
Thieman is head of Amazon's Career Choice Program. Scott is vice president of academics and interim executive director at Kenzie Academy.
Please enable JavaScript to view this content.