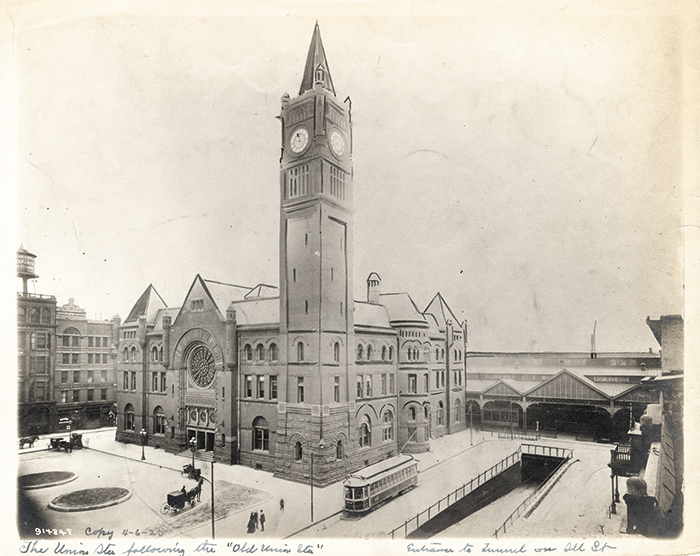 Union Station opened to the public in 1888. It was a project that cost $1.2 million and took years of wrangling over land and design to be approved. The new station replaced the smaller Union Depot (which had opened in 1853) and was designed to accommodate an increasing number of railroad companies—15 in all—that were using the depot. In 1872, to accommodate the growth in rail use, the city constructed a tunnel in the middle of Illinois Street so mule cars and other traffic could avoid the tracks. Part of the agreement to build Union Station included plans to improve the tunnel, shown here in 1903. However, over the next decade, as train use continued to grow, pressure mounted to elevate the tracks so they would not block other traffic and development to the south. And in 1915, local governments and the railroads agreed to split the cost of elevating the tracks—a project that happened in phases through 1924, eventually eliminating the need for the tunnel.
Sources: HistoricIndianapolis.com, Indiana Historical Society
Credit: The photo is courtesy of the Indiana Historical Society and is part of the W.H. Bass Photo Co. collection. More images are available at images.indianahistory.org.
Please enable JavaScript to view this content.