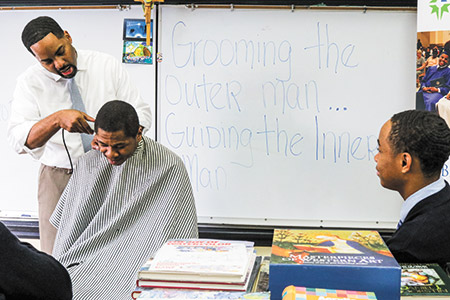 The conversation starts simply.
The young men talk about the Indianapolis Colts—Should Adam Vinatieri retire?—and the Indiana Fever.
But over the course of an hour, the discussion gets deeper: How would someone describe you using one sentence, even one word? Fred Yeakey asks his students.
What's more important, he later asks, content—what you have or what you can produce—or character?
During a weekly barbershop session Yeakey holds at Providence Cristo Rey High School on Indianapolis' near-west side, the educator works to "groom the outer man while guiding the inner man," as he puts it.
Yeakey, vice principal of culture and mission, has hosted his barbershop in four schools across the city for a decade, starting in his own alma mater. His goal is to be a role model to his students, to give them someone they can confide in.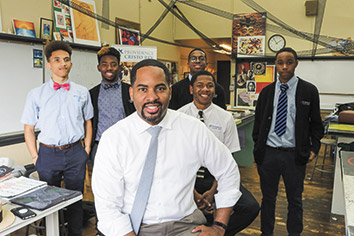 Once a week, he invites a group of male students into a classroom. There, he cuts their hair for free— and the conversation flows just as freely.
The barbershop gives students a forum to ask questions in a safe environment, the school's director, Margie Crooks, told IBJ. Those questions can be about the practical: how to pick out ties and shoes for their corporate work study jobs, which provide credit toward tuition. Other questions are more spiritual: Why do bad things happen to good people?
"It's in an atmosphere where it's not awkward," Crooks said. "He makes them feel at ease."
Yeakey, 37, started his barbershop 10 years ago while teaching at Arlington High School. A group of his male students often complained school was boring. They didn't feel connected because they didn't play sports and weren't involved in clubs.
Yet, when the final bell rang, they never wanted to leave, Yeakey said.
Then he had an idea.
He brought his plan to start a barbershop to his principal, who was immediately supportive.
Yeakey had one rule: Students didn't have to pay for their haircuts, but they had to pay attention—to him and to their fellow classmates.
"It started with three or four guys, and it evolved into something I never dreamed it could be," Yeakey said. "I noticed while I was cutting their hair, we began to have intimate conversations."
Over time, the barbershop grew to 10 students, then 15, and soon after, 30.
Yeakey noticed a difference in his students. They were achieving academically and weren't skipping class. Every single student who participated in the barbershop graduated, he said.
"It went from just doing something to keep them off the street, keep them from not getting lost, to now keeping them in school," Yeakey said.
Over the last decade, the barbershop has moved with Yeakey from Arlington to the Excel Center in Indianapolis, Indianapolis Metropolitan and now Providence Cristo Rey, where he started working in 2017.
At each school, the barbershop has taken on a different feel.
At Indianapolis Metropolitan, where he was a dean, he used the barbershop to discipline students. Rather than suspend unruly students, he asked them to come to his barbershop.
In other places, it's been a voluntary program.
And the haircuts have gone beyond his weekly meetup. He's cut hair on graduation day, before prom and on weekends. He estimates he gives up to 300 haircuts a year.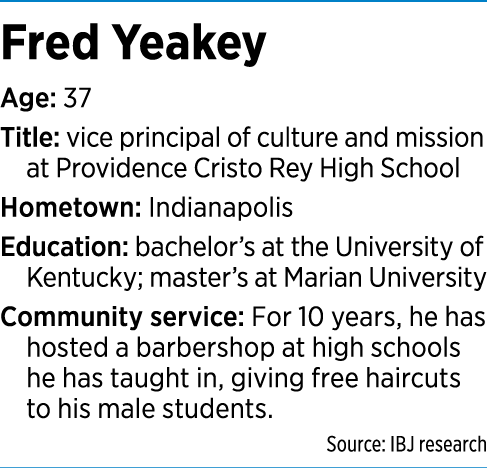 Yeakey has no formal training—and he keeps his haircuts basic. But he's been cutting hair for years.
It started when he was a college student with no money. He started giving haircuts to friends, and before long, he was the campus barber, he said.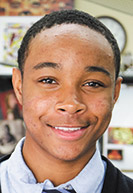 After that, it was a hobby—until it became "a vehicle to make impact," as Yeakey describes it.
Students can be leery of Yeakey's barbershop at first. But once he gets them in the doors—at Providence Cristo Rey, that's in an art room—and gives them their first haircut, they're usually hooked, he said.
But that all hinges on whether the haircut is good, he jokes.
Junior Kevin Hughes attended the barbershop for the first time last week after Yeakey persistently urged him to come.
Most of the students who attend now are seniors, and Yeakey wants Kevin to be the new face of the barbershop, the student who can carry it on and bring in new students once the seniors graduate.
It's a challenge Kevin said he's up for after spending about an hour with Yeakey and his classmates.
"Yeakey's pretty laid-back, just a good guy to be around," Kevin said. "I was pretty sure it was going to be a nice, social time, plus the haircut is an added bonus."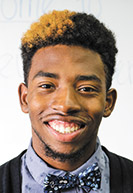 Senior Derryck Strode, who has been attending the barbershop weekly since Yeakey launched it at the school three years ago, told IBJ it's a stress reliever.
"It started as an escape and turned into something deeper," Derryck said.
The group has become a family. And the guys who attend feel safe confiding in Yeakey when they feel challenged. They can tell him what's wrong, and Yeakey will help them figure it out, the senior said. "He wouldn't reject you at all."
Crooks, the school's director, said many male students don't have a male role model in their lives. Yeakey fills that role.
And it's one he doesn't take lightly.
"Although I cut your hair for free, the goal is for me to also start to help you pull out the man that you can't see in the mirror but you can feel," he said.•
Please enable JavaScript to view this content.