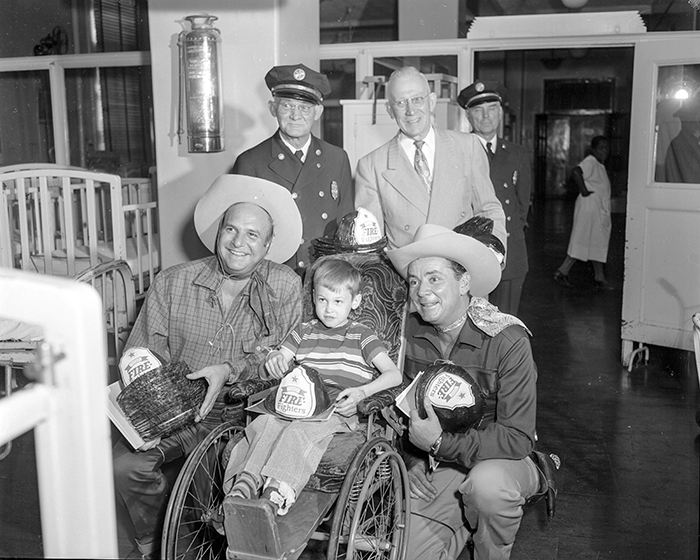 Jackie Coogan, bottom left, and Russell Hayden, bottom right, stars on the television program "Cowboy G-Men," visited Riley Hospital on Sept. 23, 1953, before heading to an appearance at the Indiana State Fairgrounds. The actors headlined a fire prevention demonstration on the fairgrounds track. Coogan played Stoney Crockett and Hayden played Pat Gallagher—secret service agents in the Old West—on the show, which was set in the 1880s and aired 39 episodes for one season.
Sources: Indiana Historical Society, IMDb, WesternClippings.com
Credit: This photo is courtesy of the Indiana Historical Society and is part of the Larry Foster Collection. More images are available at images.indianahistory.org.
Please enable JavaScript to view this content.