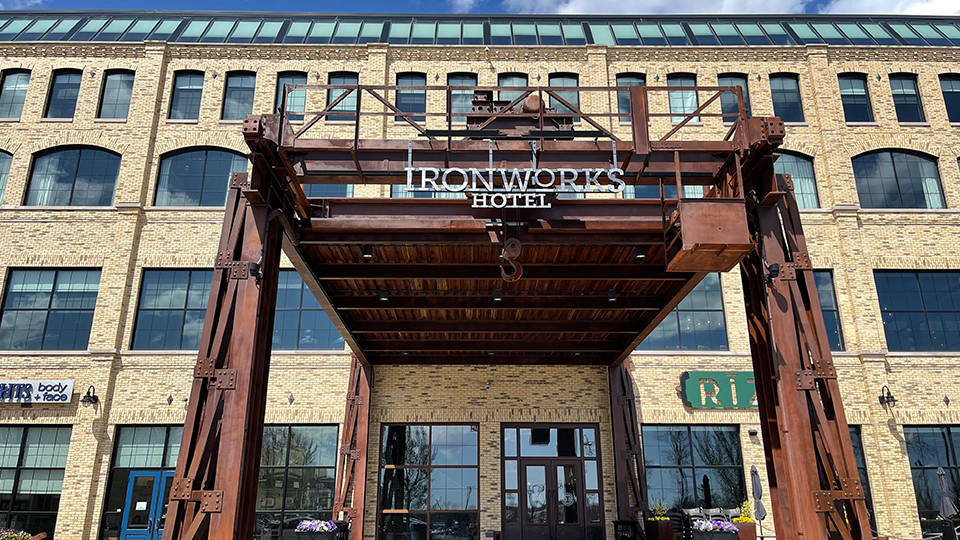 Luxury and lifestyle magazine Conde Nast Traveler has released its list of the Top 15 Hotels in The Midwest: Readers' Choice Awards—and two of them are in Indianapolis.
The annual poll is based on travel experiences of their subscribers.
The highest ranked Indiana hotel is The Alexander, coming in at No. 4 with a score of 98.15 out of a possible 100. The 209-room downtown hotel, 333 S. Delaware St., opened in January 2013 and is decorated with paintings and sculptures curated by the Indianapolis Museum of Art.
Ironworks Hotel, 2721 E. 86th St., comes in at No. 14 with a score of 92.63 out of a possible 100. The 120-room hotel opened in 2017 and reflects America's industrial age with exposed iron and ductwork.
"Ironworks combines comfort and luxury while staying true to its 19th century industrial inspiration," said hotel operator Geronimo Hospitality Group.
The top ranked Midwest hotel is the J.W. Marriott at the Mall of America in Minneapolis.
The full list of hotels can be found here.
Please enable JavaScript to view this content.