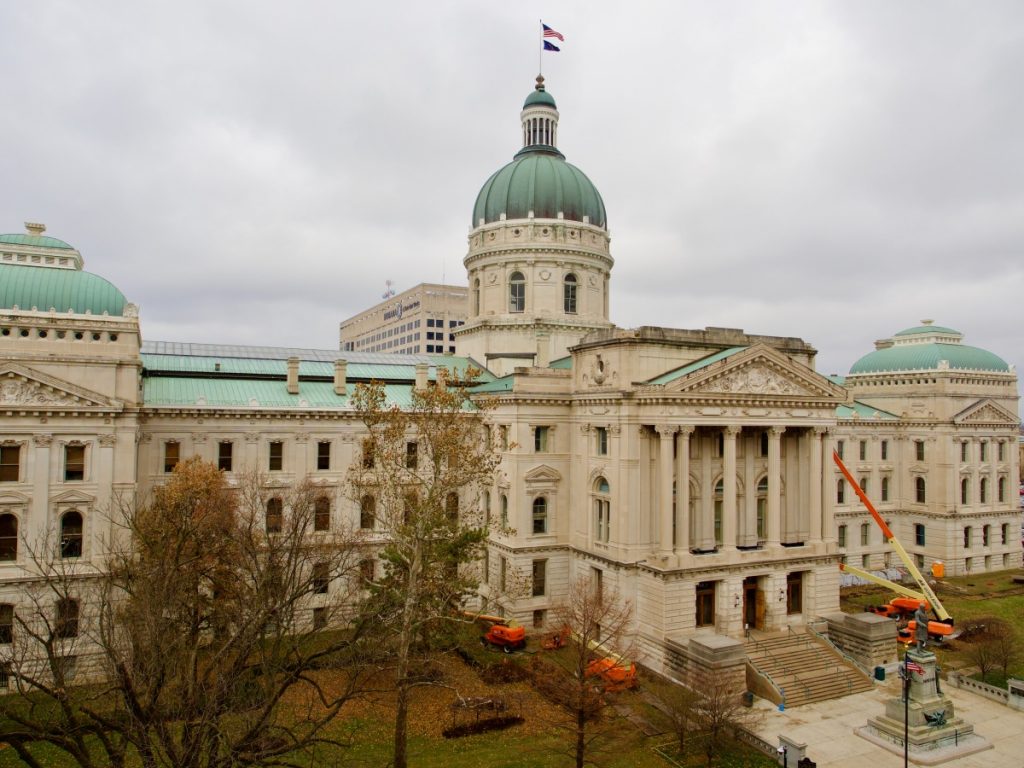 The contribution rates used to determine how much Indiana businesses pay into the state's unemployment trust fund will be frozen for another five years under legislation heading to Gov. Eric Holcomb.
The discussion in the Indiana General Assembly this year revolved around trying to strike a balance between growing the unemployment trust fund—which is used to pay benefits to unemployed Hoosiers—to comply with updated standards from the U.S. Labor Department without burdening businesses with higher tax rates.
State officials previously believed they needed to have $780 million in the fund. The formula set up in 2011 put the state on track to raise the amount to $1 billion and possibly as much as $1.2 billion. At the end of fiscal year 2019, the state had $856 million in the fund, and officials said the state is on track to hit $1 billion.
That surplus would have allowed state lawmakers to lower the contribution rate for businesses in the coming years, but the federal government has changed its formula and, under the new guidelines, Indiana needs to increase the fund to about $1.8 billion.
Under House Bill 1111, authored by state Rep. Dan Leonard, R-Huntington, businesses will be locked into the same contribution rate they have been paying since 2011 for another five years, until 2025.
The House passed the bill 73-0 on Monday morning. The Senate passed the same version of the bill 48-2 earlier this month. Holcomb can now sign the bill, veto it, or let it pass into law without his signature.
Leonard has warned that if the state doesn't take action to grow the fund, businesses could be hit with another penalty from the federal government, similar to what happened after Indiana had to borrow billions of dollars from the federal government during the Great Recession because its unemployment fund was not sufficient to cover all claims.
Holcomb's administration last year suggested raising the rates businesses pay by 17%, but state lawmakers didn't have an appetite for the hike and postponed a decision until this year.
Please enable JavaScript to view this content.