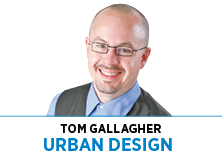 In its annual assessment of Emerging Trends in Real Estate, PricewaterhouseCoopers and the Urban Land Institute found Indianapolis to be one of 20 markets to watch in 2020, moving up a few marks from last year to number 16. This is in large part due to Indy's move into the top 10 of their measure of Development/Redevelopment Opportunities.
Meanwhile, the report indicates the strongest potential remains in a familiar set of cities, including the top three: Austin, Raleigh-Durham and Nashville. The population growth in these cities over the last decade has outpaced the national average by more than 2.5%—in Austin, that equates to more than 100 people moving there per day.
Why are some cities more likely to draw people than others? Low taxes, availability of jobs, affordability, even climate are certainly all reasonable factors to consider. If they were the sole determining factors, however, Indy should be outpacing more of its peers across the country.
A decade-long study released mid-2019, authored by Gerald A. Carlino of the Federal Reserve Bank of Philadelphia Research Department and Albert Saiz of MIT, offers a compelling theory: Beautiful cities have a competitive advantage. By their metrics, the authors found that "all else equal, population and employment growth was about 10 percentage points higher in a metro area with twice as many picturesque locations as in another one."
Additionally, they noted that "beautiful cities disproportionally attracted highly educated individuals and experienced faster housing price appreciation." The authors also found the results were scalable to the district level, citing that "urban beautiful neighborhoods" within cities, places with higher access to aesthetic-driven amenities, outperformed other parts of cities.
As a concept, the idea of beauty being a major attraction is self-evident. We need only consider the places we visit on vacation to intuitively feel comfortable with the fact that a city's beauty is a major contributor to why we choose a destination. Revisit our photos from such trips and we are likely to find them full of picturesque moments we felt compelled to commemorate.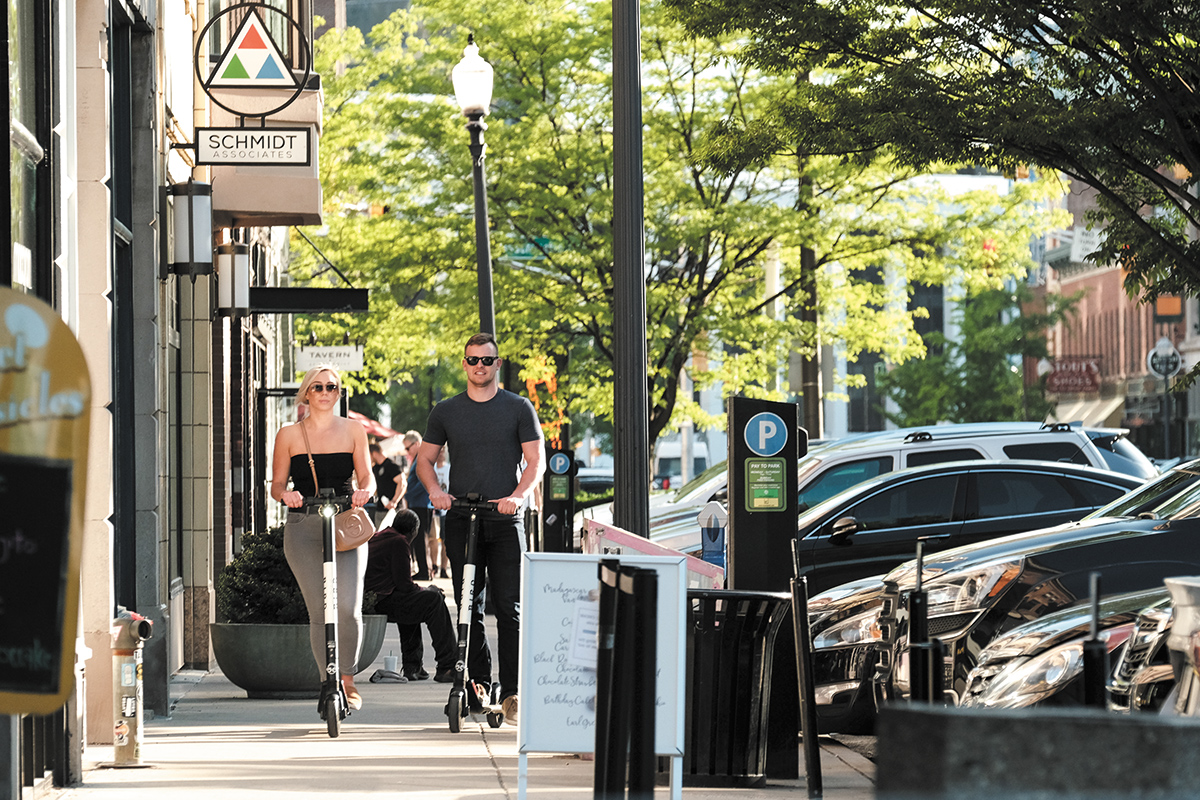 This is, in fact, exactly how the authors approached their most persuasive measure. Correlated with a robust set of metrics from past research, Carlino and Saiz data-mined the geotagged locations of 3 million images publicly posted to Panoramio (the source for images in Google Maps until 2016) by visitors to every census tract in the United States. Crowdsourcing "urban beauty" in this way reduced the subjectivity of the concept and avoided the need for an arbitrary definition of beauty to be set by the researchers.
All fair enough. However, if a city hopes to differentiate itself through urban beauty, how does it act on it? In what does it invest? A deeper read of the study leads me to a few conclusions.
Urban beauty draws upon the distinctive personality of the place, at once striking and unique to a visitor while also deeply connected to local identity. Next, more than collections of objects, urban beauty is appreciated through experience of its charm, elegance, simplicity or intricacy. Finally, experiences of urban beauty generally fall into three overlapping categories:
◗ Places that connect us to nature, whether meadow or park, coastline or fountain, mountain or roof garden, forest or tree-lined street.
◗ Places, such as landmarks and historic areas, that provide a sense of permanence and connection across time.
◗ Places that provide exceptional craft and artistry in the making of architecture, public spaces and streets.
Two resources separate from the Carlino and Saiz study, artist Eric Fischer and Sightsmap.com, have created maps of cities, including Indy, using similar crowdsourced image data from other social media sites. Both seem to corroborate the study and present an interesting look at our city.
What the maps show likely comes as no surprise. Without question, the hottest spot in Indy is Monument Circle. Next after that, in downtown, anyway, is the Statehouse and the stretch of West Market Street that connects the two. The Depew Memorial Fountain in University Park on Meridian Street along with the Indiana World War Memorial and the Scottish Rite Cathedral garner significant attention. Also hot is the Artsgarden and Washington Street between it and Meridian Street. The State Museum along the Canal, and the Georgia Street entrance of the Indiana Convention Center are significant sights. Beyond that, the points become more diffuse, but moments in the Wholesale District, Mass Ave, certain reaches of the Central Canal and White River State Park, including the zoo, are well represented.
What the maps also suggest is opportunity. We have much to be proud of but more work to do. Setting our sights on a more picturesque city—that is a beautiful way to begin a new year.•
__________
Gallagher is a principal and urban designer with Ratio and a professor-in-practice of urban design at Ball State University. Send correspondence to TGallagher@ratiodesign.com.
Please enable JavaScript to view this content.