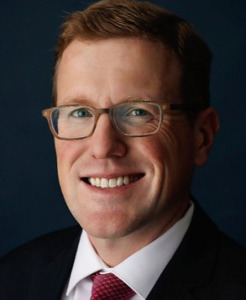 Gov. Eric Holcomb has appointed David Veleta to fill a vacancy on the five-member Indiana Utility Regulatory Commission, which regulates electric, natural gas, telecommunications, steam, water and sewer utilities in the state.
Veleta succeeds David Ober, who resigned as commissioner in June after being named vice president of taxation and public finance for the Indiana Chamber of Commerce.
Veleta has worked for the IURC since 2009, most recently as a senior administrative law judge.
Prior to joining the IURC, Veleta served as a deputy prosecutor in the Marion County Prosecutor's Office.
"David is well-respected in the utility industry, by the IURC Commissioners and staff members," Holcomb said in written remarks. "He has a solid understanding of the complex industry as it relates to assessing affordability and exploring current and future generation. He will be an asset to Indiana's utility regulation."
A nominating committee of four legislative and three gubernatorial screened the applicants and conducted interviews in July.
Veleta and former Indianapolis Mayor Greg Ballard were among seven applicants for the vacant spot on the five-member commission. Holcomb's office said two applicants withdrew from consideration, and the nominating committee unanimously recommended three candidates to the governor.
Veleta's term will end on Jan. 31, 2024.
Editor's Note: David Veleta is the husband of Inside INdiana Business Reporter Kylie Veleta.
Please enable JavaScript to view this content.