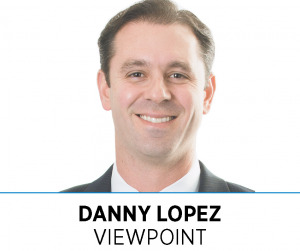 Months of gathering and analyzing educational outcomes data has resulted in a fascinating, while unsurprising, report produced late last year by the Learning and Talent Task Force of the Business Equity for Indianapolis Committee.
The report highlighted what those of us who have long worked on education and workforce issues already knew: The pervasive achievement gaps are getting worse, and the racial and socioeconomic disparities are glaring.
◗ For the 2018-2019 school year, just 15% of Marion County's Black students, 19% of Hispanic students, and 45% of white students in grades 3-8 passed both the math and English/language arts portions of the ILEARN exam. Those figures dropped to 7%, 10% and 34%, respectively, for the 2020-2021 school year.
◗ In the 2018-2019 school year, just 19% of Black students, 28% of Hispanic students and 44% of white students earned honors diplomas.
◗ Just 12% of Black students and 17% of white students graduating from Indiana public colleges and universities in 2019-2020 received degrees in the areas of science, technology, engineering and math, fields most often associated with the highest demand and highest wages.
◗ Perhaps most shockingly, in Indiana's high school graduating class for the 2012-2013 school year, just 11% of Black students, 16% of Hispanic students and 25% of white students finished a college degree at an in-state institution.
The implications of this data are clear. First, we are producing too little homegrown talent to fuel our economy, particularly in communities of color, and a day of economic reckoning is looming. Stubborn wealth and income gaps will continue to be major sources of social discontent and racial disharmony, a barrier to sustainable community development in the ZIP codes most in need.
And while educators are often pegged as unabashedly recalcitrant, even in the face of undeniably poor outcomes, challenging Indiana's employers to see their engagement with K-12 as pipeline development, not charity, has proven just as much an obstacle to widespread adoption of more relevant K-12 models.
To be fair, this is a paradigm shift for American businesses and the lack of connective tissue—in the form of organizations that can help businesses navigate this strange new world—is in short supply.
Fortunately, Indiana has already taken steps that make it easier for schools and businesses to collaborate—and we should all be calling on every Indiana employer to pursue them. In 2018, the Holcomb administration passed what are called "graduation pathways" to make experiential learning a requirement for every high school student and break from the one-size-fits-all education approach of the past, presenting businesses with a new avenue to partner with schools to develop their workforce pipelines. Education Secretary Katie Jenner's team stands ready to assist.
Programs like EmployIndy's Modern Apprenticeship Model, meanwhile, let businesses leverage the expertise of a qualified intermediary in connecting directly with top talent in our schools. And in the postsecondary space, Marian University, Martin University, Ivy Tech Community College, Vincennes University and other institutions have all developed forward-thinking models to incentivize businesses to engage in education in the simplest and least burdensome way possible.
Simply put, Indiana needs a collective moonshot moment on education to evolve to a truly employer-informed model, and many of the foundational tools have already been put in place. But to get there, businesses must come to terms with the fact that reliable pipelines of young talent are not only good for the community but central to profitability in a modern labor market.
Schools and educators, likewise, must acknowledge their role in preparing students for long-term economic self-sustenance, even as they prepare them for the next school year. Improving these disastrous educational outcomes will require both.
The Learning and Talent Task Force report has laid bare just how dire our predicament is and has shown us, through robust and thoughtful recommendations, a path forward to more equitable and relevant systems of education.•
__________
Lopez, vice president for external affairs for Pacers Sports & Entertainment, is a member of the BEI Learning and Talent Task Force and was inaugural chairman of the Governor's Workforce Cabinet in Indiana.
Please enable JavaScript to view this content.