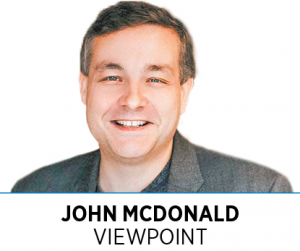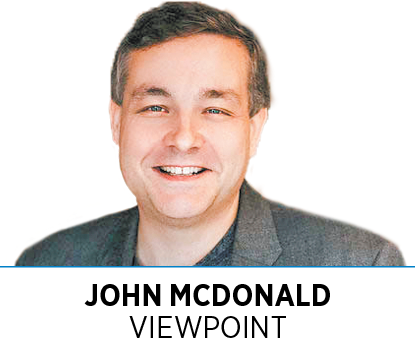 I still have my Million Miler airline tag attached to my computer bag. I think I need to remove it. It is certainly not now (and probably was never) a badge of honor, and that life now feels foreign to me.
Maybe 2020 represented a sharp break from the past for you, too—a time where you could consider your hopes and dreams. How often in life have you had a shared experience with every other person on the planet?
If you were let go from a job, you probably felt like you were cornered, short of options. But all of us have ideas that have been on the back burner of our minds. Perhaps we were too focused on our next meeting to see it, but they were there all along. If you received some form of unemployment, you might have focused your efforts on finding another job instead of acting on those ideas, but they are still there.
I am constantly amazed at the resiliency, determination and ingenuity of Americans, especially in business. Restaurant owners got food trucks and outfitted outdoor dining rooms. Shopkeepers sold unique items on the Internet and experimented with delivery and selling on Amazon for the first time. Service providers figured out how to keep their business alive by making house calls or fighting through the challenges to keep their essential workers safe and working. Entrepreneurs will not be stopped.
I hope one lasting effect of the pandemic is a renaissance in entrepreneurship, thanks to the dramatic acceleration of the gig economy. Platforms like Amazon, Uber, Carvana, and, locally, ClusterTruck, are enabling everyone to work for themselves, using whatever resources they have. Selling products in the universal store, driving people and parts, delivering cars and food. These are new businesses, centered around individual entrepreneurs, providing value to customers in the midst of the pandemic.
If you've got that idea in the back of your head, and have been blessed with the opportunity to do something about it right now, here are some things to keep in mind:
◗ No special degree or training is needed to be an entrepreneur. The founders of Apple, Dell, Microsoft, Oracle, Facebook and Twitter never completed college, yet each built an amazing company. Gender, sexual orientation, skin color, where you went to school, how much money you have or where you grew up are not factors for success. Anyone can be an entrepreneur.
◗ Ideas are free. What separates ideas from companies is execution—the intention to do something about the idea right now. Books and speeches by successful entrepreneurs bear this out: The only thing you need is the courage to take the risk.
◗ An economic downturn is not a bad time to start a business; it's actually ideal. You might have time you didn't before if you were working nonstop or flying a million miles like I did. And when traditional investments don't deliver, investors look to alternatives, and the risks of investing in a startup seem smaller in comparison.
Hewlett-Packard started in the Great Depression. Microsoft started during the 1973 oil embargo. Mailchimp launched during the "dot-bomb" recession in 2001, and Uber launched in the depths of the Great Recession in 2007. What amazing business will you start that will be "Established in 2021"?•
__________
McDonald is a managing partner of NEXT Studios.
Please enable JavaScript to view this content.