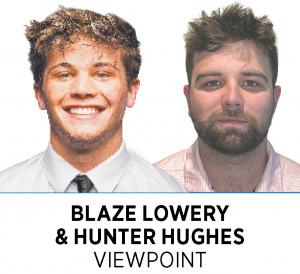 The Great Resignation of 2021 documented record numbers of employees quitting their jobs at a rate higher than ever before, thus growing the Indianapolis brain drain, in which educated professionals leave the city for more opportunity, better compensation and optimal living conditions elsewhere.
Luckily for Indianapolis, business owners and the Indianapolis sports market can put a plug in the brain drain by increasing community engagement with sports involvement.
With a net loss of nearly 11% of all highly educated adults moving to other states, Indiana ranks as one of the worst states in retaining highly skilled workers, according to a 2019 study by the Senate Joint Economic Committee.
Two main factors attract young professionals to a career opportunity: career advancement and social opportunities. If Indianapolis is incapable of providing both to recent graduates, the city's economy will continue to drown and leave business owners with underqualified employees.
Today's young professionals are not finding the social engagement they seek in this city, forcing them to look outside Indianapolis to fulfill that need. In a poll conducted in 2019 by the Sports Innovation Institute, millennial respondents showed low satisfaction rates with living in the city of Indianapolis. When this age group was segmented into whether the respondents were fans of sports or not, the non-sports fans showed lower satisfaction rates.
Why does this pertain to Indianapolis businesses? The answer is that young professionals who are sports fans are more likely to stay in this city to work.
Indianapolis' social opportunities are minimal compared to what larger cities in surrounding states have to offer. There is room for growth within the relationship between businesses and the Indianapolis sports market. One avenue to explore would be providing suite or season tickets to young employees as part of their employment benefit package, instead of using tickets mainly to advance business-to-client relations. Forward-thinking business strategies such as this would lead to higher retention and recruitment.
As young professionals, we believe company loyalty is fostered through initial investments made by companies in their employees. Seemingly, the importance of business as a distribution channel for sports tickets is widely underappreciated across the market.
Indianapolis sports facilities are making great strides in acquiring loyalty with a younger audience by focusing their efforts on social opportunity. However, business owners are not following suit when it comes to engaging the younger demographic. That adds to the disconnect between young professionals and the city of Indianapolis. One way to bridge this gap would be if businesses began collaborating with the Indianapolis sports market to create a universal calendar in which young professionals could access social and professional opportunities that highlight venues in the city.
Acquiring and retaining employees is more than a box to be checked on a list; the employee-business relationship should be nurtured like any other. Why not use sports as an opportunity to facilitate career growth and networking among the future generation in Indianapolis?
Experiences are going to be the reasons we as young professionals stay in Indianapolis, instead of leaving for better opportunities elsewhere. Business owners investing in sports involvement will increase recruitment and retention rates of young professionals in the Indianapolis area, in turn putting a plug in the brain drain.•
__________
Lowery and Hughes are marketing students at the University of Indianapolis. Lowery is a member of the wrestling team; Hughes is a member of the baseball team.
Please enable JavaScript to view this content.