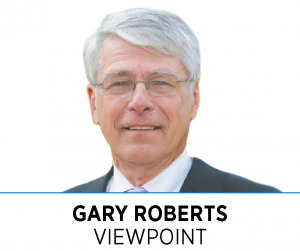 In 2015, when beginning his candidacy for the Republican presidential nomination, then-Louisiana Gov. Bobby Jindal famously remarked that Republicans have "got to stop being the stupid party." Rather than heed Jindal's advice, the GOP dispatched him to obscurity, nominated Donald "Inject Bleach" Trump, and proceeded to promote absurdities that have defined modern Republican orthodoxy.
Today, Republicans decry higher education as liberal bastions, denounce the increasingly "liberal" stances of many business leaders and journalists, and criticize as "censorship" major social media platforms for "silencing conservative speech."
The reality is that these institutions are not infested with socialists or ultra-liberals, but rather are simply committed to a world rooted in proven fact and reality. Embracing or even tolerating absurd notions is simply a bridge too far for businesses that must exist in the real world and for college faculties that are dedicated to finding and promoting truth.
Today, a significant and increasingly dominant segment of the Republican base and leadership believes that: (a) climate change is a hoax, and (paradoxically) human behavior has nothing to do with it; (b) the Earth and universe are only a few thousand years old; (c) being gay is a voluntary lifestyle choice; (d) the COVID-19 virus is a hoax or an overblown scare tactic, and, anyway, it was deliberately created and spread by the Chinese and/or Democratic partisans to undermine Trump; (e) wearing a face covering does nothing to protect people from a virus; (f) vaccines cause infertility or autism, or whatever; (g) the best way to help poor and middle-class people is to give tax breaks to the super wealthy; (h) elections in states that vote for Democrats are corrupt and beset by rampant fraud; (i) Trump handily won the 2020 presidential election; (j) the Jan. 6 mob insurrection at the U.S. Capitol was like a normal tourist visit and the violence was caused by Nancy Pelosi.
This list goes on and on. There has even been growing acceptance in GOP circles of insane QAnon theories, including that Democrats eat human flesh and engage in the child sex trade. And don't forget the raging forest fires set by secret Jewish lasers or that climate problems might be solvable by altering the moon's orbit.
There is absolutely no credible evidence for any of this. Indeed, there is overwhelming irrefutable evidence that each is absolutely untrue. Is there any wonder that most college faculty and leaders at private businesses and media platforms (except the far-right propaganda Fox News and Newsmax) are not getting on this nutty Republican bandwagon?
Of course, conservative viewpoints should be heard, and often embraced. They are important in the marketplace of ideas. There are legitimate differences over how to balance known facts and values inherent in issues involving immigration, budget priorities, religious freedom, public health restrictions, deficit spending, when human life begins, gun rights, etc. But the robust debate that should take place does not mean that anyone should tolerate undeniable nonsense.
As long as the GOP increasingly caters to and relies on those whose worldview is rooted in fantasy, it should not be surprised that intelligent people who are committed to truth and must operate in the real world lean in other directions.•
__________
Roberts is dean emeritus of the Indiana University McKinney School of Law and former president of Bradley University.
Please enable JavaScript to view this content.