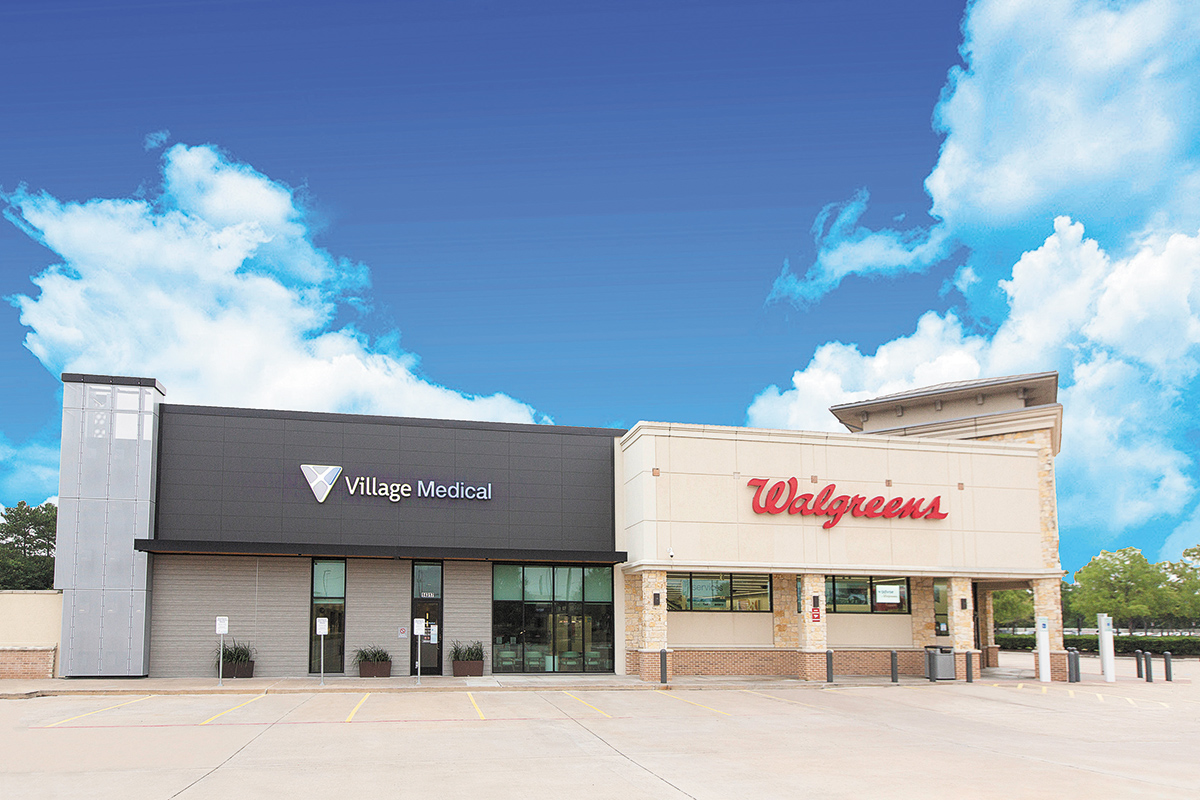 Paul Martino is on the prowl to buy hundreds of primary care medical practices, and he has more than $5 billion in his pocket to make it happen.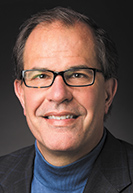 Martino, a former senior executive at Indianapolis-based health insurer Anthem Inc., cofounded a company in 2013 called VillageMD, which buys and operates primary care clinics in Indiana and other states. Today, it operates more than 230, many of them doing business under the Village Medical brand.
Now, the Chicago-based company is about to kick into overdrive.
In October, pharmacy giant Walgreens, also based in Chicago, announced it would invest $5.2 billion in VillageMD and take 63% ownership. Its original $1 billion investment, announced in January, made Walgreens a 30% owner at the time.
The huge cash infusion is intended to accelerate the opening of hundreds of primary care clinics inside Walgreens pharmacies around the country, under the brand Village Medical at Walgreens.
Walgreens, better known for filling prescriptions and selling thousands of retail items from greeting cards to shampoo, is seeking to remodel itself as a health care provider. It wants to have doctors and pharmacists under one roof in the ongoing campaign to attract more customers.
To do that, it is teaming up with VillageMD to acquire primary care practices and get the medical staff in place.
The two companies say they want to open at least 600 Village Medical at Walgreens clinics in more than 30 markets, including central Indiana, by 2025, and 1,000 clinics by 2027. More than half of those practices will be in underserved urban and rural communities.
The huge cash investment has given VillageMD instant credibility as the latest consolidator in the $1 trillion U.S. primary care market, less than a decade after its founding.
"Here we are, eight years later, with several billion dollars invested in the company, and a lot of believers that we have a very attractive model to primary care physicians," said Martino, who is one of three founders of VillageMD and serves as its chief growth officer.
In July, VillageMD and Walgreens announced plans to open Village Medical at Walgreens clinics this year across northern Indiana, including Merrillville, Griffith, Portage and South Bend.
A month earlier, it said it was launching two stand-alone Village Medical clinics in Indianapolis and Kokomo, not under the Walgreens roof. Physicians with those two practices were not available to discuss why they had agreed to be acquired by VillageMD.
The company said it plans to open several Village Medical at Walgreens clinics in Indianapolis, but did not give details.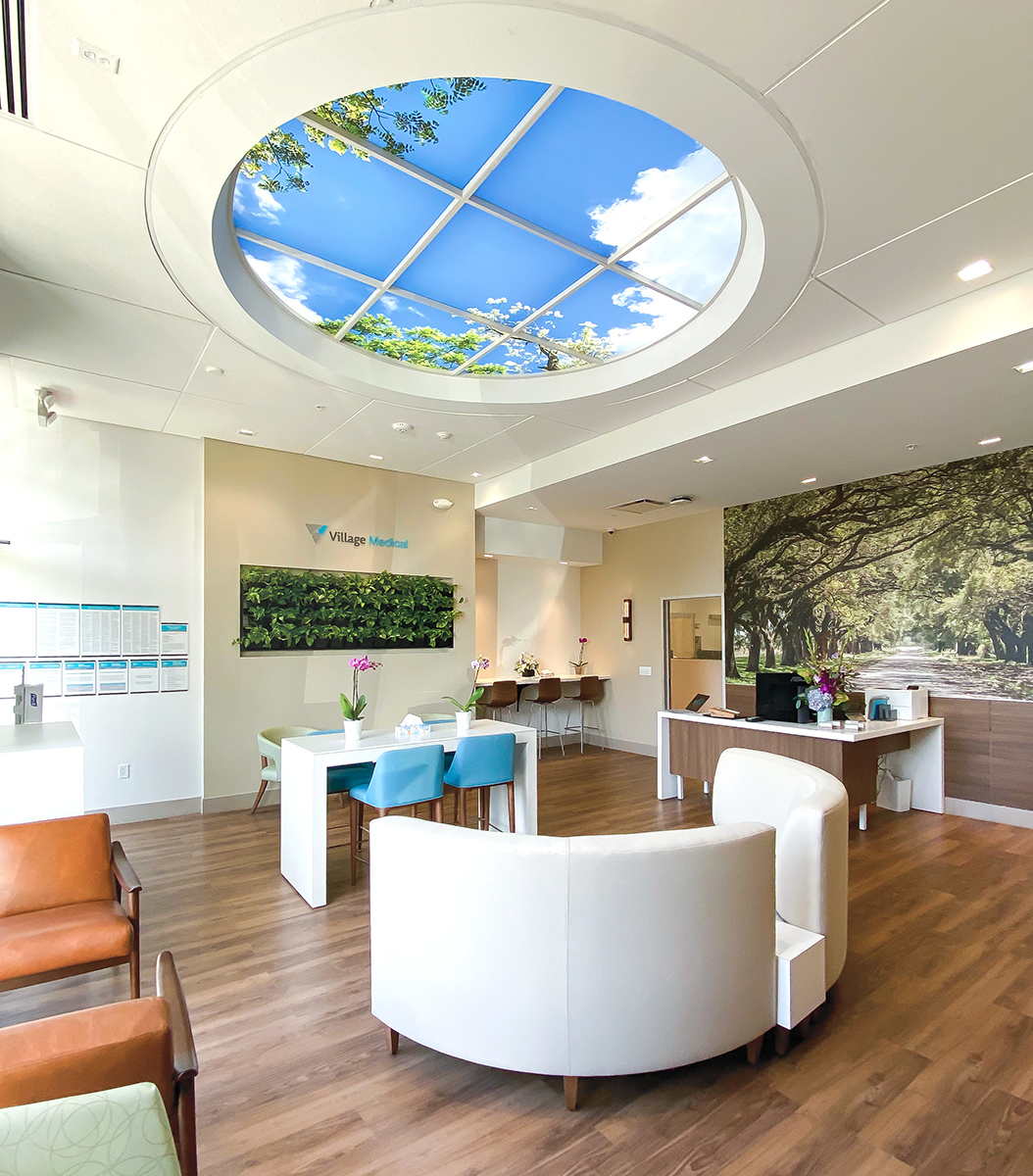 Battling for practices
On one level, the push to buy primary care practices seems daunting, especially in central Indiana, where the vast majority of practices are owned by hospital systems and insurance companies.
In recent years, Indiana University Health, Community Health Network and other hospital systems have bought scores of physician practices.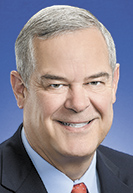 In 2017, Indiana's largest remaining independent physician group, the 300-doctor American Health Network based in Carmel, agreed to sell 80% of its ownership to suburban Minneapolis-based UnitedHealth Group.
"I would say there is still some opportunity, but the low-hanging fruit is gone," said Ed Abel, director of health care practice at Indianapolis-based Blue & Co., an accounting and consulting firm. "For them to get somebody interested, they're going to have to pay some pretty decent-sized dollars."
The Indianapolis Medical Society, a doctors professional association with more than 1,000 members, estimates that fewer than 30% of all physician practices in central Indiana are independent today.
"Some of our members have no concern about being part of corporate medicine, but others feel very strongly about remaining independent," said Dr. Linda Abels, the society's president and an internal medicine physician in Indianapolis.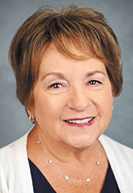 Some analysts say VillageMD will be a formidable player in consolidating primary care practices, backed by Walgreens' size and investment. Walgreens is the nation's second-largest pharmacy chain, with about 19% of the U.S. prescription-drug market share, according to research firm Statista. Only CVS is larger, with about 25% of the market.
"VillageMD is a scaled provider in the fast-growing, value-based clinic space that we are bullish on," Jefferies analyst Brian Tanquilut wrote to clients on Nov. 2. "So the rollout of its clinics … should provide Walgreens a solid health care presence."
Expanding the model
It's the latest sign that the nation's largest pharmacy chains are jostling to expand health care services beyond prescriptions and flu shots.
In the early 2000s, CVS began building its first walk-in MinuteClinics, where patients could get vaccinations, physicals and tests. Today, it has more than 1,000 locations. Other large retailers, including Walmart, tried several versions of in-store clinics.
In 2017, Walgreens shut down many of its in-store clinics, known as Walgreens Take Care, and entered partnerships with local hospitals to open new versions.
In central Indiana, Community Health Network took over the walk-in clinics at 12 Walgreens stores in central Indiana and reopened them as Community Clinic at Walgreens, staffed by Community Health nurse practitioners.
In recent years, CVS has opened hundreds of "HealthHUB" areas in its stores, where health care professionals and digital tools, including kiosks, answer patients' questions about prescription drugs, insurance coverage and health concerns.
But Walgreens' new push into opening full-service, primary care clinics, in partnership with VillageMD, seems to be the pharmacy industry's largest move into patient care yet. The question remains whether patients will trust their most important health issues with doctors at a pharmacy, down the hall from the shelves of potato chips and candy bars.
"Walgreens bets all its chips on a new healthcare strategy," said a headline last month in MedCityNews, an online news site covering the health care industry. "Will patients buy in?"
Whether the strategy will work lies, to a large extent, in the hands of VillageMD officials. They will need to convince patients they can get full-service primary care, from annual physicals to treatment of chronic diseases, at a pharmacy.
But first, VillageMD will need to find enough primary care providers willing to sell their practices and move under the Village Medical brand.

Creation of VillageMD
It's a big job for a young company, founded just as the Affordable Care Act was rolling out its health care marketplace and the Middle East respiratory syndrome virus was sweeping through nine countries.
Around this time, Martino had been working at Anthem (then called WellPoint Inc.) as senior vice president of clinical strategy and innovation, with a mission to come up with an innovative model for patient care and payments.
In his research, he concluded that the health care system should put more emphasis on traditional primary care, the front-line medical providers who diagnose and treat a wide variety of disorders and chronic conditions.
"As I was doing my research to figure out what model we should use at Anthem, I was trying to determine, 'Should we do this ourselves, should we partner with somebody, or should we buy?'" Martino said.
He came across a company called Accretive Health (now known as R1 RCM), which had a business model to work with physicians and help them measure clinical quality and total cost of care. After discussions on both sides, he recommended that Anthem and Accretive Health co-create a company where Anthem would have a minority interest.
The proposal, Martino said, was blessed by the CEOs of both companies, Angela Braly at WellPoint and Mary Tolan at Accretive Health.
"But then a whole series of things occurred, including the departure of both CEOs, that led Anthem to go internal and say, 'We don't need help; we can do this on our own.'"
Anthem spokesman Tony Felts confirmed that Martino worked for the giant health insurer in an executive role but declined to comment on the initiatives he worked on there.
Martino, who lives and worked in Chicago but commuted to Indianapolis to attend certain company events, decided to leave WellPoint and work with two other health care leaders: Tim Barry, president of Accretive Health's Quality and Total Cost of Care Business; and Dr. Clive Fields, president of Village Family Practice, one of the largest primary care groups in Houston.
Together, they discussed moving ahead on their own to launch a company that would work with primary care doctors.
"Tim, Clive and I sat down and said, 'You know … we could just do this ourselves,'" Martino said.
They set up the new company in September 2013, with Barry as CEO, Clive as chief medical officer and Martino in charge of growth strategy.
The first step was to help doctors manage their practices under professional services agreements. Under that model, the doctors could remain independent and retain their practices' names.
A few years later, VillageMD set up another model, under which it would buy practices and rebrand them under the Village Medical name. Under that model, the doctors and medical staffs in those clinics would become VillageMD employees.
'Value-based primary care'
The company now operates both models in Indiana and several other states. Now its job is to coax hundreds of additional primary care physicians to sell their practices and become part of the Village Medicine at Walgreens family.
The combined stores and clinics, which are already beginning to pop up, look from the outside like side-by-side operations, but customers can actually visit either by walking through Walgreens' front door.
What Walgreens is doing is providing space and millions of shoppers who might want to use its clinic, in addition to its pharmacy. Walgreens says it interacts with 8 million customers in its stores and online each day.
"So Walgreens clears up 3,300 square feet of the store," Martino said. "They give it to us. And then we construct a primary care clinic.
"Physicians have said to us, 'Those are some of the best-looking clinics that we've ever seen.'"
Martino describes VillageMD as "value-based primary care," which is health-speak for improving quality and outcomes for patients by preventing problems before they start, and managing chronic diseases so they don't flare up into serious conditions requiring hospitalization.
What sets VillageMD apart from others that buy physician practices, including hospital systems and insurance companies, he said, is that they help doctors keep focused on patients in the clinic.
"That's all we do," he said. "We don't build hospitals. We don't build infusion centers. We stick with our knitting, which is focused on the physician-patient relationship for primary care doctors."•
Please enable JavaScript to view this content.