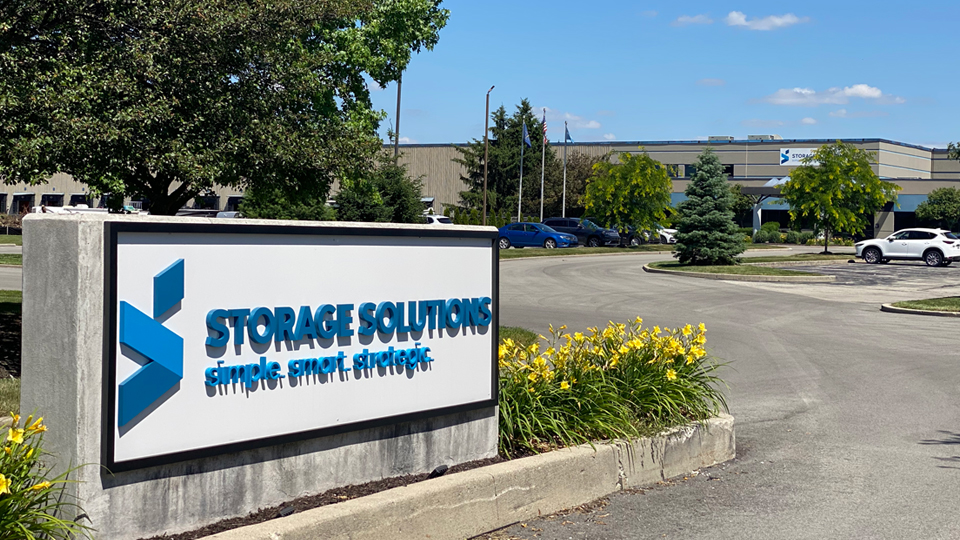 Storage Solutions Inc., a 45-year-old Westfield-based company, has been acquired by Germany-based Jungheinrich AG for $375 million, the companies announced Wednesday.
Jungheinrich signed a share purchase agreement with Chicago-based Merit Capital Partners, New York-based MFG Partners LLC and the management of Storage Solutions.
Merit Capital Partners and MFG Partners, both private equity firms, joined with Storage Solutions' management team to purchase the company in December 2020 for an undisclosed amount.
Including its headquarters at 910 E. 169th St. in Westfield, Storage Solutions has 12 locations across the United States. The company employs about 170 people and provides racking and warehouse automation solutions.
Storage Solutions' customers include companies in the third-party logistics, e-commerce, retail, food and beverage and industrial sectors.
A spokesperson representing Jungheinrich said the company will retain Storage Solutions' management team.
"Storage Solutions is a successful business, and it is Jungheinrich's interest to preserve and leverage its qualities and strengths," the company spokesperson said in an email. "The company believes that the experienced employees of Storage Solutions are an important part of the company's success."
Jungheinrich said the acquisition of Storage Solutions is an important step in its long-term strategy to expand its geographic footprint.
"Storage Solutions is a well-established and successful business with an attractive customer base and an excellent management team," Jungheinrich CEO Lars Brzoska said in a media release. "We see great opportunities in combining the warehouse and automation capabilities of both parties to benefit customers in the U.S. as well as our European customers with operations in North America."
In 1978, Dick McElheny founded Storage Solutions (originally Penco of Indiana) as a distributor of new and pre-owned warehouse equipment.
For 2022, Storage Solutions posted $290 million in revenue and $34 million in earnings before interest and taxes. The company's CEO, Kevin Rowles, served as president from 1995 to 2020.
Jungheinrich was founded in 1952 and has a workforce of more than 19,000 employees. The company reported about $4.6 billion (4.24 billion euros) in revenue in 2021.
Storage Solutions acquired California-based SNC Solutions for an undisclosed amount in June 2022.
Please enable JavaScript to view this content.