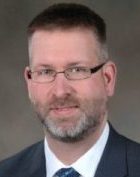 The city of Westfield has a new director of community development as Matt Skelton, who has worked for the city for 18 years, moves back to the private sector.
Mayor Andy Cook announced Tuesday that he has appointed senior planner Kevin Todd to lead the department of community development, which includes the city's building department and the planning and zoning department.
Todd has worked for the city for 15 years and alongside Skelton for the past 10. The city said he was integral in the planning and implementation of the Grand Park Sports Campus and the Grand Junction District in downtown Westfield.
Todd holds a master's degree in urban and regional planning from Ball State University.
"As the fastest growing city in Indiana there is a lot of work for our community development team, and I know Kevin is up to the task," Cook said in written comments. "Matt Skelton has been integral in the city's successful growth and leaves the team well-positioned for the future."
Skelton, who first started with Westfield in 1994, was the first planner the city ever hired. He worked for Westfield for eight years before leaving. He returned to the city 10 years ago to serve as the community development director.
Until last year, the department also included economic development, which now serves as its own department.
Skelton plans to return to private law practice as a partner with law firm Church Church Hittle & Antrim.
"I had always planned to return to private practice at some point in my professional career, but the city of Westfield is a hard place to leave," Skelton said in written comments. "There are so many exciting projects in the works."
Please enable JavaScript to view this content.