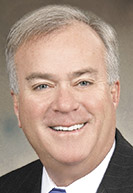 Westfield Mayor Andy Cook and Clerk-Treasurer Cindy Gossard have agreed to end a legal battle over the administration's access to city records and how those records were handled as part of an investigation into the city's finances.
In January, Cook filed a complaint in Hamilton County Superior Court 2 to force Gossard to cooperate with a financial investigation by providing the administration and its appointed examiners direct access to city files. Gossard's stated position was that she did cooperate, but did so by providing read-only files to ensure the documents weren't altered or destroyed.
In late May, both parties agreed to dismiss all claims made in the lawsuit without prejudice. Gossard said the administration conceded, and they will not have the full access to personnel financial files as they originally sought. She has given the city's leaders access to some of the city's systems, but there are still areas they can't view or edit.
"They have view-only access and they can run reports in specific modules, but as far as them having full and unfettered access to everything? No, they do not," she said. "I don't believe that administration should be able to get into the employees accounts and see their bank information and that sort of thing."
Westfield Communications Director Vicki Duncan Gardner said there is a "reasonable expectation" that the city's administration will have full access to records moving forward. In the meantime, she said that it's important for the administration to have that read-only access and ability to run reports.

The lawsuit was tied to an ongoing examination of the city's finances by Baker Tilly Municipal Advisors, Taft Stettinius & Hollister and BKD CPAs & Advisors. Gardner said there are still some requested materials are still outstanding, she said, but Gossard has a duty to comply with providing them under Hamilton County Superior Court Judge Jonathan M. Brown's orders.
Cook launched the investigation last year after city councilors made allegations that a contractor at the Grand Park Sports Campus owed the city money. The Westfield Redevelopment Commission has since retroactively approved an informal agreement between the city and Westfield-based Bullpen Tournaments at the core of those allegations, and Grand Park Director William Knox said that alternative arrangement ultimately saved the city $253,000.
As part of the now-dismissed lawsuit, Cook asked the judge to assert that Gossard cannot enter into contracts of more than $25,000 on behalf of the city to keep her from bringing payroll processing in-house during the course of his examination. He did so after attempting to gain access to the city's payroll system and finding that he couldn't, because he's not recognized as an administrator.
The case has taken several twists and turns since then. At one point, Gossard requested Cook's lawyers be disqualified from serving as his lawyer due to the fact that representatives from Taft Stettinius & Hollister LLP were the ones conducting the financial investigation. That motion was denied.
Cook also filed a separate lawsuit as the first was playing out in February, that alleged Gossard instructed city staff to throw boxes containing materials relevant to the investigation into the dumpster and recycling bin behind Westfield City Hall. Those materials were recovered and the  lawsuit was dismissed a few days later after Gossard's attorneys agreed to retain the documents that were discarded and make them available for the examiners' review.
Please enable JavaScript to view this content.