Only one person has ever served as mayor of Westfield. That will change this year as three Republican candidates look to succeed four-term Mayor Andy Cook and lead the Hamilton County city into a new era.
Kristen Burkman, Jake Gilbert and Scott Willis will compete in the May 2 primary election. No Democrats have filed to run for mayor, but that could change after the primary. If not, the GOP primary victor could take office as mayor on Jan. 1.
Westfield is one of the state's fastest-growing communities, with a population that increased from 9,293 in the 2000 census to more than 50,000 today.
That growth coincided with the construction of Grand Park Sports Campus. And the city is now reviewing bids from seven companies interested in operating the 400-plus-acre complex through a public-private partnership—but not as a new owner of the sports campus. Westfield officials recently announced they are no longer looking to sell Grand Park.
The city has faced challenges in recent years.
Commercial and residential growth has stalled as some city councilors took a more cautious approach to approving development. And, unlike Carmel, Fishers and Noblesville, Westfield lacks shovel-ready land for major commercial developments.
The issue came to the forefront earlier this year when Bastian Solutions, a Carmel-based subsidiary of Japan-based Toyota Industries Corp., announced it would move its corporate headquarters and build a huge manufacturing plant at a new $130 million corporate campus in Noblesville. It was a deal Westfield leaders said slipped through the city's fingers.
Westfield has experienced growing pains in other ways, too. Discord between the Mayor's Office, city council and Clerk-Treasurer's Office led public sector advisory firm Baker Tilly Municipal Advisors LLC to describe Westfield's government as "dysfunctional" in a 2021 report.
These are all top-of-mind topics for both voters and the candidates, who discussed them in interviews with IBJ.
The candidates
Burkman, a 13-year Westfield resident, is a member of the Westfield Advisory Plan Commission and worked for 13 years at Indianapolis-based Delta Faucet Co. as director of advertising and brand management.
She is a certified master citizen planner and is pursuing a doctorate in leadership and organizational innovation from Marymount University in Washington, D.C. The master citizen planner certification program teaches basics of community development, such as land use and regulations related to development and zoning.
"It was all these different aspects coming together—understanding the government, having a business background, [working toward] this doctorate in leadership—that really made me feel like it was the right time for me to engage more in the community and run for mayor." Burkman said.
Gilbert, a resident of the city for 12 years, is serving his first term on the Westfield City Council. He is dean of wellness, connections and growth at Westfield High School, where he has coached the school's football team to four state championship games and the Class 5A state title in 2016.
Gilbert is also president of the Wellbeing Coalition of Westfield, a not-for-profit organization. If elected mayor, Gilbert told IBJ he would step aside from his teaching and coaching duties at the high school and from his leadership position with the Wellbeing Coalition.
"I feel no pressure to be like Carmel or Fishers," Gilbert said. "We're Westfield. Westfield is special. It's amazing. It's my home, too, and I have no pressure to keep up with the Joneses. But I also think it would be wise to look at what those cities have done well, and feel free to learn from that and duplicate wherever necessary."
Willis, a resident of the city for 20 years, is also serving his first term on the Westfield City Council.
He is vice president of executive recruiting firm Theoris Search and previously ran Arnett Management Solutions Inc., an executive search firm he founded in 2006. The Purdue University graduate was a colonel in the U.S. Marine Corps for 30 years before retiring in March 2022.
"The stars aligned in a way where I could make a run for something like this," Willis said. "My whole life I've served and served in various capacities, not only in the military, but here within Westfield, and I just felt like the experience I brought to the table, the challenges Westfield is facing right now, that we need somebody [who is] a leader that can really take us to that next level. And with my background, I felt like I was the right person to do this."
Vision for Westfield
Burkman believes Westfield's leaders need to use data and analysis in their decision-making. She said her four main priorities are to optimize Grand Park, revitalize downtown Westfield, attract more businesses to the city and research what industries Westfield should pursue.
She said other important issues facing Westfield are rebalancing the city's tax base between commercial and residential development and updating the city's roads.
"We've grown so quickly, and there aren't a lot of interventions in place to help our citizens engage and share their voice. And this is the citizens' and the residents' community," she said. "They live here, and their voice should be valued. It should be appreciated, and it should be heard."
Gilbert said his vision as mayor would be to lead Westfield to its full potential. That would mean maintaining and growing the city's schools, public safety, parks and trails.
He also would work to restore a positive culture in city government, update the Westfield comprehensive plan for the first time since 2008 and protect the taxpayer.
"It's always a moving target, but hopefully we can build an elite city that has long-term stability and safety," he said. "We want to build the best community in Indiana today and also 30 years from now. We want it to be the kind of place for our residents to live in right now, but also the kind of place that our kids would want to move back to."
Willis said that as mayor, his priorities would include investing in and attracting new commercial development to Westfield, managing the city's growth and improving the city's public safety structure. He would also focus on three areas of economic development: light industrial space, Grand Park and downtown Westfield.
He echoed Gilbert in saying the city's comprehensive plan should be updated. He said, for example, that the city has approved enough subdivisions to house as many as 70,000 people but isn't ready to provide all the services needed to accommodate those people.
"Westfield right now has challenges of keeping up," Willis said. "We should right now have five fire stations in Westfield, and we have three. And that impacts everybody. Any time you make a 911 call, seconds matter, and not having the resources to keep up with those calls is concerning."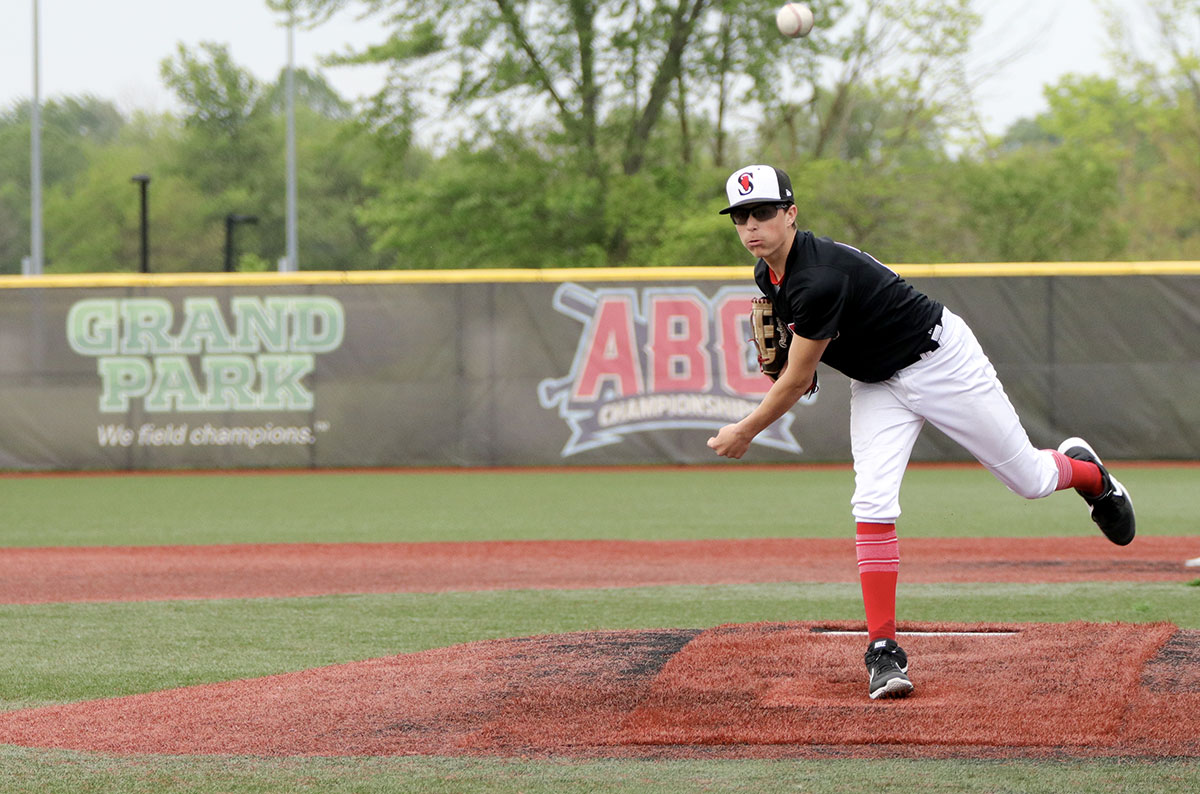 Grand Park
With a sale of Grand Park off the table for now, the candidates said Westfield should make sure the sports campus is properly used and continuously updated to remain a premier facility for the $17 billion youth sports industry.
Burkman's primary concerns for Grand Park include learning about its financial situation, whether the city is optimizing all the conference and office space opportunities at Grand Park Events Center, looking into whether Grand Park is serving players of emerging sports like lacrosse and rugby; and figuring out how Westfield can tap more into the youth sports industry.
To remain relevant, she said, the city needs to continue to add amenities, including hotels and restaurants near Grand Park to continue attracting visitors and keeping their dollars in Westfield.
"We haven't used [Grand Park] as an economic driver in the way we need to do," she said. "And I will also be very transparent with the citizens that if Grand Park truly is something that can't work, I'll be transparent and involve the community in that conversation before we would ever sell our most strategic asset."
Gilbert said Grand Park would never be sold if he were mayor and that the sports campus is Westfield's "greatest asset."
He said Westfield has scratched only the surface on non-sport-related revenue opportunities at Grand Park. For example, he said, the city should look to attract conventions whose organizers do not want to host their events in Indianapolis.
"If we lose ownership, once it's gone, it's gone forever," he said. "And it's just premature to think in those terms."
Willis would look to get the best partnership available to use Grand Park to generate the most revenue for taxpayers. He said Grand Park is not profitable and the next mayor will need to have the ability, vision and tools to make the sports campus a moneymaker for the city.
He said the next steps for Grand Park are to add championship-caliber baseball and soccer fields that could draw NCAA events to Westfield.
"There are NCAA and other types of tournaments I think we could be attracting if we had a championship stadium where 15,000, 20,000 spectators can come and sit and enjoy the game," Willis said. "I think that gets us to the level and gets us on another level of the types of tournaments we attract."
Future of development
Burkman said Westfield leaders need to gain a complete understanding of the housing and business needs of the city. The city should add different types of residential options to make sure housing is available for people in various stages of life.
"We have work to do to gather that information, and I think once we see those needs, we can be better communicators with the development community so that they understand what our needs are, and we can have a partnership and make those match," she said.
She added that Westfield needs to be more prepared in the future for when an opportunity arises like the Bastian Solutions headquarters. That means having land designated for commercial development before it's needed.
"I don't believe that we've had the resources in place in the past or currently to where we can really be proactive and be ready for those types of opportunities," she said.
Gilbert said Westfield needs "smart, managed growth" that focuses on long-term stability and safety. The growth should not overwhelm the city's public safety, schools and roads.
"We want to avoid just tons of traffic. We want to avoid anything that leads to a lack of safety," he said. "We want to avoid anything that brings down the quality of our schools and trails and parks. We want to avoid growing at a pace that we can't sustain, and we want to avoid leveraging the taxpayer in the name of growth."
According to Willis, the biggest challenge Westfield faces in business development is not having land zoned and shovel-ready for companies. He used the 75-acre Fishers Life Science & Innovation Park as an example of a way a city can attract companies it wants to target.
"What spooked Bastian away from us was we were hem-hawing about rezoning the area that they wanted," he said. "When your city is arguing and bickering and taking two years to get the zoning approved, what business wants to invest hundreds of thousands of dollars into a process that they can't guarantee and we can't guarantee will benefit them in the long run? So, we need to be more thoughtful and more visionary about what we want and where we want it."
Willis added he also would look to invest in and grow Westfield's downtown area.
"I see that downtown is a place where we can create mixed-use and restaurants and a vibrant gathering area like Carmel has off the [Monon Trail] or Fishers has at The Yard," Willis said. "If we have a similar type of development, that would be an economic engine for our city."
Building civility
All three candidates agreed that collaboration and civility need to become hallmarks of Westfield's city government.
Burkman referred to herself as a "collaborative person" who does not want people to always agree with her.
"Honestly, I think that when you bring different expertise into the room and a variety of perspectives, then you get to the best solutions, and that's really how I would govern," she said.
"I believe we need diverse perspectives to come to the best solutions. I think it needs to be done respectfully, diplomatically."
Gilbert said he would approach being mayor with humility and that his specialty is leading people effectively. Westfield needs a leader who will restore a positive culture and lead the city to its full potential, he added.
"I think I have 12 years of proof of working very well with others and building something great and being held accountable to results and exceeding expectations," he said. "And building a great team around me and deepening the bench and communicating the vision and standing for something and then everyone knowing what we stand for. … If you lead that way, then you don't have civility problems."
Willis said he is not afraid to fight for what he believes in, but he tries to do it in a way that does not demean another person. He said Westfield's residenets and leaders have learned over the past 20 years what they want and do not want in a community.
"It takes more than someone that's nice and warm and bubbly," Willis said. "I think getting people to move in the same direction starts with a vision, and if there is no vision, we're all going to have our own agenda and our own thoughts."•
Please enable JavaScript to view this content.