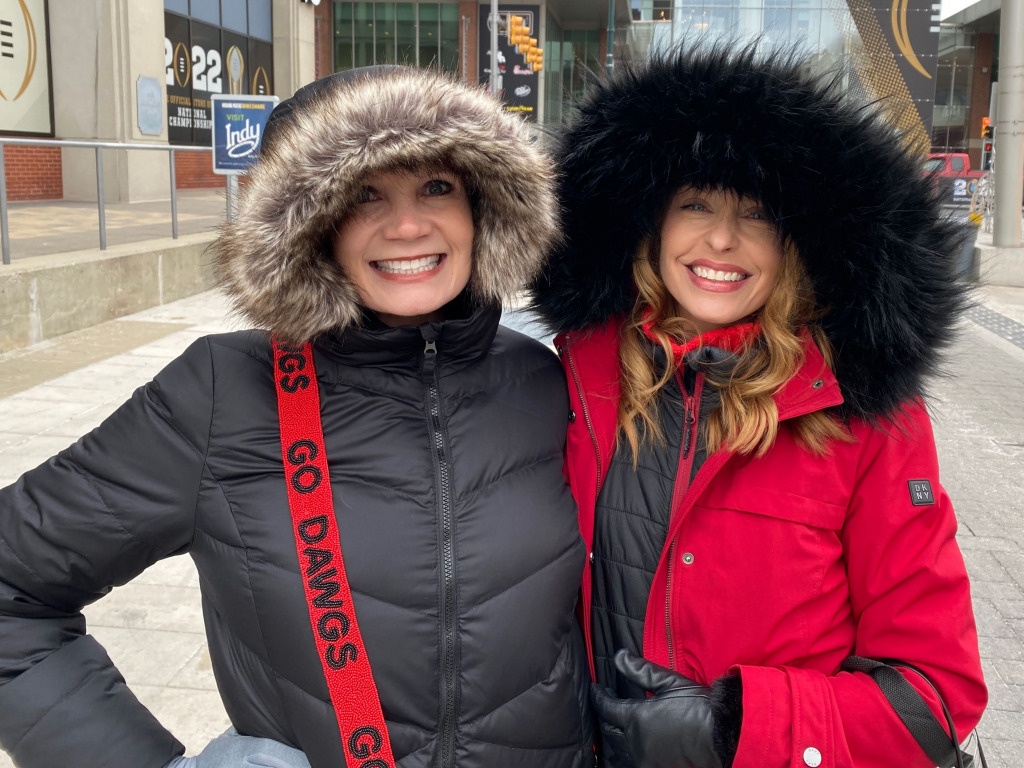 Sure, it was possible Saturday afternoon to hear an expletive or two uttered by Southern visitors in Indianapolis, where temperatures hovered around the freezing mark of 32 degrees.
College football fans supporting the University of Alabama and University of Georgia are braving January conditions in Indianapolis in advance of Monday's national championship game. By 4 p.m., freezing precipitation arrived and the National Weather Service issued a winter weather advisory for Central Indiana until 9 p.m.
Despite colorful observations that it is, indeed, on the chilly side this weekend, people took advantage of heaters that first arrived on Georgia Street when Indianapolis hosted the Super Bowl a decade ago and they talked about layers of clothing they wore to stay relatively warm.
"We've been in cold weather before," said Ken DeLay, a Millen, Georgia, resident and a 1982 graduate of the University of Georgia.
DeLay and his wife, Angela, also a 1982 Georgia graduate, drove to Indianapolis to bypass the chance of canceled flights.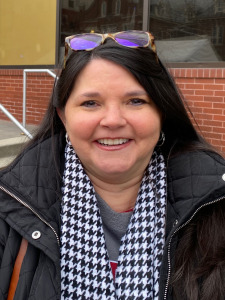 Sheryl Benton said she drove more than 10 hours from Louisiana for the same reason. As the mother of Alabama wide receiver Slade Bolden, she's cheering for the Crimson Tide on Monday.
"I was hoping it was going to warm up, honestly," Benton said of the weather conditions. "But I'm thankful the game is indoors."
On Georgia Street, Benton wore a houndstooth scarf in the tradition of the hat worn by iconic Alabama coach Paul "Bear" Bryant in the 20th century.
"It's barely cold enough to have to wear it at most games," said Benton, who was headed to a merchandise shop on the first floor of Pan Am Tower. "I need a beanie."
Friends and fellow Georgia alumni Amber Dorsey and Tricia Hise wore new coats featuring hoods with furry trim, and Dorsey opted for an Ororo heated vest underneath.
"We're getting by," said Dorsey, who lives in Helen, Georgia. "We're layered up and having a great time."
On New Year's Eve, Hise attended Georgia's Orange Bowl victory over the University of Michigan in Miami.
Dorsey said the agenda leading up to Monday's game is to "find some warm spots to sit, and maybe get a little hot toddy."
Cherry Alley grew up in Alabama and moved to Carmel a handful of years ago. "I would put gloves and everything else on to support the Tide," Alley said while checking out Saturday's atmosphere on Georgia Street.
She has tickets for Monday's game, which she predicts will end in a 32-12 win for Alabama.
"I am looking for a blowout," Alley said. "Alabama is going to take care of Georgia in every phase of the game, like coach Reich always says for the Colts."
Diane Day grew up in Atlanta and moved to Indianapolis more than a decade ago.
"I feel like Georgia is going to pull it off," said Day, a 1977 graduate of Georgia. "That's my head and heart talking."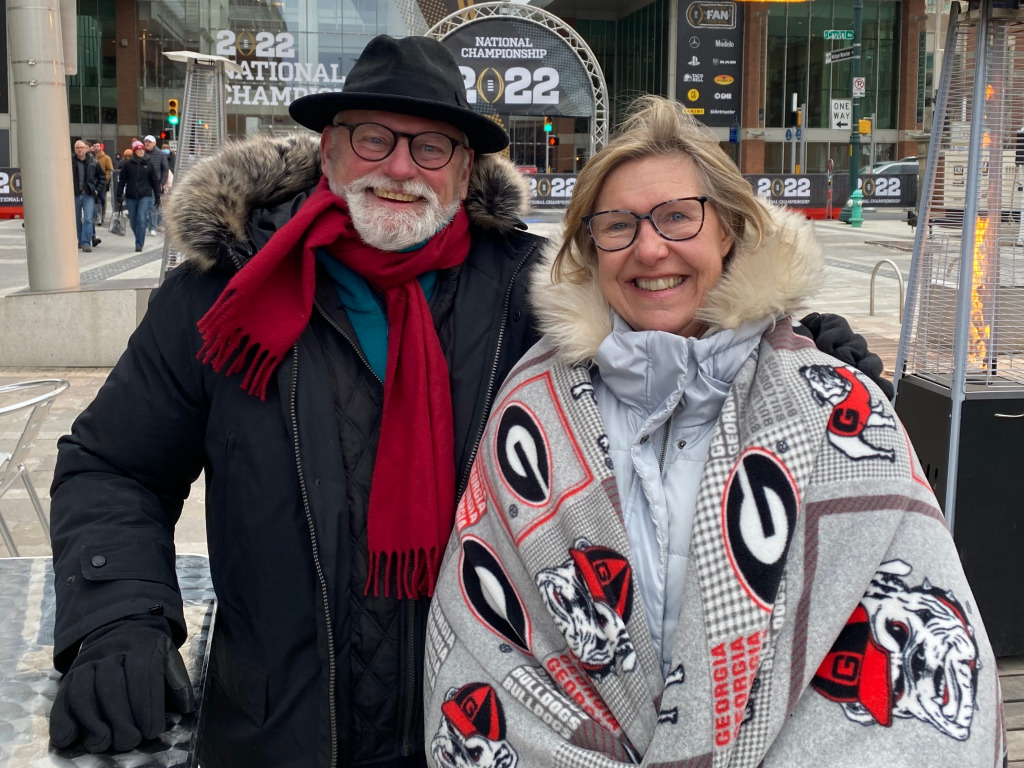 Day said she ventured out Saturday to relive memories of volunteering on Georgia Street for the Indianapolis host committee leading up to the Super Bowl.
Although she proudly displayed a Georgia wrap, Day doesn't plan to attend Monday's game.
"We will be actively watching from the red couch in our den," she said.
Please enable JavaScript to view this content.