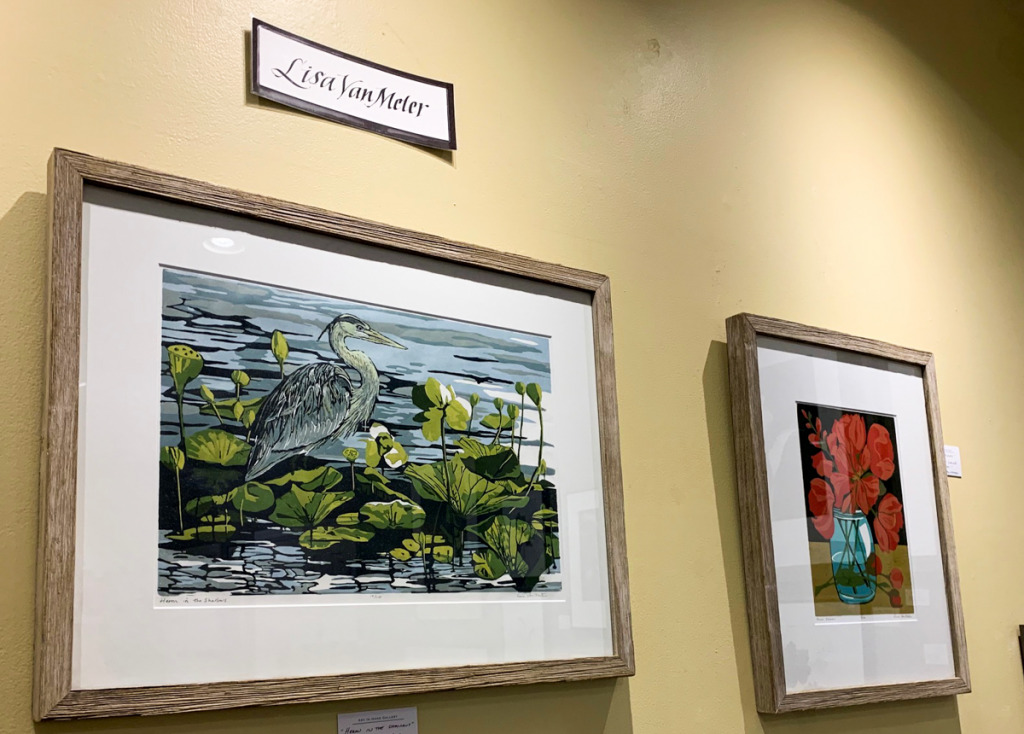 The Art IN Hand Gallery in Zionsville is a co-op owned, operated and staffed by local artists and filled with an array of styles of types of art, including photographs, paintings, sculpture, textiles, woodcarvings, pottery, glass and more.
On the day we stopped by, we found lots of to love.
But one piece that caught our eye was a wood cut print created by artist Lisa VanMeter of Carmel called "Heron in the Shallows."
It's one on a wall of framed prints created VanMeter using handmade, original woodblock, linocut and screen prints. She signs and numbers each of the prints. There are also unframed prints available at the shop.
The print of the heron stood out because it seemed so, well, Indiana. I know of so many places in the state that I can drive by or walk by and almost certainly see a heron standing tall.
"Heron in the Shallows" is for sale for $375.
VanMeter creates art in her home studio in Carmel, as well as in the printmaking studio at the Indianapolis Art Center.
In addition to Art IN Hand Gallery, you can find VanMeter's work at the CCA Gallery on Main Street in Carmel and online at Etsy.
Please enable JavaScript to view this content.