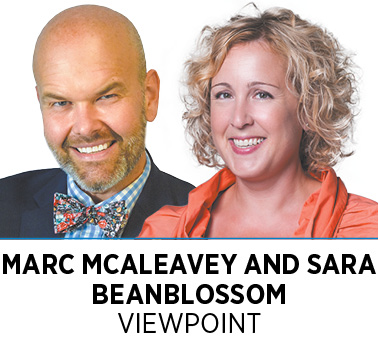 As Indiana begins the 2020-2021 school year amidst staggered schedules, hybrid learning and virtual learning, uppermost for parents and guardians will be the safety and well-being of their kids: Where will they go, in what academic and social activities will they engage, and who will supervise?
Nationally, parents lose eight days of work and businesses lose up to $300 billion a year due to parental concerns about afterschool care. Today, the need is in ever sharper focus as parents struggle to work with children at home.
Out-of-school time programs will be essential to assisting parents in the workforce with child care and helping schools achieve their goals around the academic and social development of all children. This is why it is critically important to have these OST programs deeply involved in the reopening of schools.
As a long-time advocate for OST providers, the Indiana Afterschool Network has first-hand knowledge of the tremendous work afterschool providers do and how they're addressing academic losses due to the pandemic. Throughout 2020, afterschool and summer programs have continued to spark students' interests, keeping learning creative and addressing kids' social and emotional needs in unique ways.
The recent landmark investment by Lilly Endowment of $20 million in its Youth Program Resilience Fund clearly demonstrates that major players in Indiana are listening and understand the impact of OST programs in the lives of kids and families.
"Indiana's youth-serving organizations are critical to the development and well-being of our young people, who need safe places to stay, play, learn and socialize and caring people to attend to those needs, especially in these challenging times," Ted Maple, vice president for education for the Lilly Endowment, said in a written statement.
The "COVID slide" in learning due to the uneven transition from classrooms to remote learning and the trauma experienced by youth will require Indiana to lean on its OST programs to help ease the transition back to "normal" with social-emotional learning and academic exploration in less structured settings. Research shows that regular participation in quality afterschool programs improves math and language arts grades, homework completion and class participation, and behavior in class.
What we knew before the pandemic, but now understand in new and meaningful ways, is the importance of partnerships, many of which have been nurtured over the span of years. Collaboration among all stakeholders and most importantly schools, will be essential in order to "reopen" Indiana's schools and support our workforce economy in the most efficient and effective way.
We urge Indiana's school and business leaders to join us in thinking outside of the box and tapping into all the rich resources that communities have to offer to craft a new learning day. OST programs and community partners can provide safe, engaging learning and supports for students when they are not physically in school, but they will need the help of school leaders who can convene and coordinate conversations and act as partners to meet the shared challenges of space, funding, and staff training to operate cohesively on behalf of students and families.
Together, let's scale what works and what we know will contribute to the vibrance and revival of Indiana to a new and better normal.•
__________
McAleavey is chairman of the board of Indiana Afterschool Network. Beanblossom is Indiana Afterschool Network's director of communications and advocacy
Please enable JavaScript to view this content.