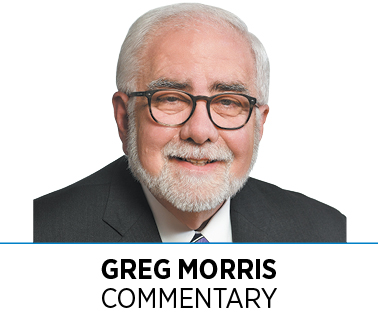 Starting last week, Marion County public notices, formerly published in IBJ Media's Court & Commercial Record newspaper, are now published weekly in IBJ.
This week's Section B, labeled Court & Commercial Record, is especially large at 32 pages. This is because sheriff's sales provided by the Marion County Sheriff's Office are included in this issue. They'll also run in the March 20 and March 27 issues.
You might be wondering why public notice is now included in IBJ. What is public notice and why is it important?
Citizens must have access to information concerning government activities and civil proceedings. Legal notices published in newspapers provide this opportunity. Newspapers function as a neutral third party and are objective in their publishing of these notices.
Information about government activities must be publicized for people to make well-informed decisions. Public notices provide transparency and accessibility to citizens who want to know more about government actions. Public notices provide the opportunity for the public to influence governing bodies and allow the public to be an active participant in a democratic society.
Generally, there are three types of public notices.
Citizen participation notices allow the public time and opportunity to respond to proposed government action. They also fulfill the requirement of prior notice for due process found in state constitutions and the U.S. Constitution. They include notices of public hearings, intentions to create new tax zones, and publication of annual reports.
Business and commerce notices contain government requests for bids for services, purchases and other business-related activities and are designed to provide companies with the opportunity to participate in the government-procurement process.
Court notices are prepared by non-governmental bodies. Notices to creditors and claims on probate estates serve as notification to the public and allow time for a response, objection or assertion of a claim.
In addition to sheriff's sales from the Marion County Sheriff's Office, you can find an extensive list of bond sales, tax additional appropriations, public hearings, notices of administration, notices of lawsuits and a lot more.
If you need to schedule a public notice in Marion County, I hope you'll consider publishing it in IBJ's Court & Commercial Record supplement. Contact information is in the supplement.
The Indiana General Assembly sets the maximum amount newspapers can charge for a public notice advertisement that state or local government agencies are required to place. These types of ads cost the same no matter the newspaper you choose.
This legislated rate does not apply to notices placed by federal agencies or private individuals/businesses, even if the publication is required by law. For these types of notices, the rate is at the discretion of the newspaper. IBJ's rates for these unlegislated types of notices are highly competitive, and we are not raising our former CCR rates at this time, even though the circulation reach in IBJ is far greater.
IBJ also will provide robust digital access to all printed public notices on ibj.com/public-notices and will be extending the digital reach of taxpayer-funded notices by posting to the Hoosier State Press Association's aggregated state public notice website—IndianaPublicNotices.com.
Court & Commercial Record has been your public information source since 1895. Now, IBJ is your best choice to fulfill your public notice requirements in Marion County.
Thank you for your readership and continued support of IBJ. We appreciate your business.•
__________
Morris is publisher of IBJ. To comment, send email to gmorris@ibj.com.
Please enable JavaScript to view this content.