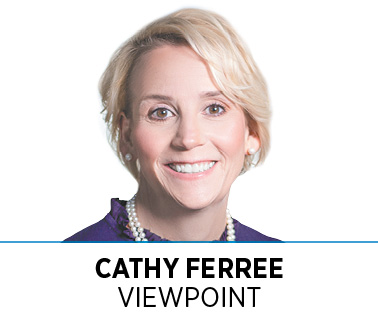 Museums are places to have big conversations about topics that are relevant today. They are spaces where visitors can feel safe to have dialogues about real issues, in a venue that brings together history, relevancy, artifacts, interactives, science and stories in a way no other type of institution can.
Beginning Feb. 1, the Indiana State Museum and Historic Sites will provide a place for our visitors to explore a topic we all need to address together: the opioid crisis.
"Fix: Heartbreak and Hope Inside Our Opioid Crisis" will be open through Feb. 7, 2021. With this exhibit, our goal is to shift the conversation about opioid-use disorder and break the stigma surrounding it.
Working with more than 50 community partners around the state, we've compiled trustworthy, relevant information about this crisis, providing an entryway into this topic that many are hesitant to discuss. We are offering visitors from all backgrounds the opportunity to explore this crisis in a non-judgmental environment, and our partners have worked with us to make sure we address opioid-use disorder in as truthful a way as possible.
We are addressing the opioid crisis specifically because it affects all of us—and it's a crisis we can all come together to help manage. As a museum, we can be effective by increasing literacy about opioid-use disorder. This exhibit shows that language matters when talking about opioid-use disorder, because, by changing the vocabulary, we can start to change mindsets.
In Fix, we humanize the opioid crisis through personal stories from real people directly affected. We invite visitors to learn about the biological nature of addiction through hands-on activities, bringing light to the fact that it is a brain disease. And, using the history of other health crises as a lens, we illustrate how we've been here before—and that managing a crisis like this is possible.
Finally, we demonstrate a variety of ways in which recovery is possible. We show there are many roads to finding recovery, and that those roads differ according to the individual. But, regardless of the roads or roadblocks, recovery is possible—and there's hope in that.
As a statewide museum system with 12 locations, we are uniquely suited to tackle this topic with universal reach. While we have the exhibit in Indianapolis, programming will take place across the state at all 11 of our historic sites throughout and beyond 2020, to facilitate conversations and encourage dialogue about opioid-use disorder in our communities.
We are also well-positioned because of our reach with students. This exhibit will reach thousands of students from all over the state, and a partnership with Young Actors Theatre will help us reach teenagers. We know that, to have a real impact, you have to reach youth. This exhibit will engage students in middle and high school as well as adults, so information about opioid-use disorder gets to visitors as early as possible.
This topic can be devastating, but there's hope in how Hoosiers are already working together to manage this crisis. There is hope in how we can continue to work together toward solutions.•
__________
Ferree is president and CEO of Indiana State Museum and Historic Sites.
Please enable JavaScript to view this content.