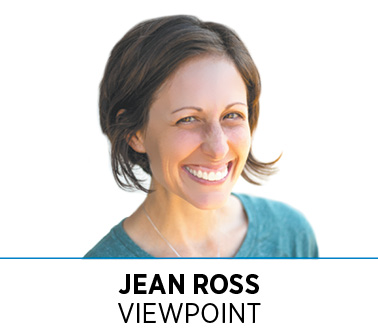 Did you know 2020 was supposed to be the Year of the Nurse? Globally, the nursing profession was celebrating the 200th anniversary of the birth of Florence Nightingale.
While 2020 left little time to celebrate, it was a year we all deeply understood the need to have enough nurses. Before 2020, nurses in Indiana had been trying to alert policymakers about the shortages at their hospitals, nursing homes and home care agencies.
After looking at legislation for 2021, I am discouraged we might waste another year not addressing the nursing shortage in Indiana. Cost, access and poor health outcomes will continue to be the symptoms discussed, and addressing the nursing shortage will not be seen as a probable diagnosis.
The last attempt at working with representatives made this very clear.
In 2018, Senate Bill 28, the Nurse Faculty Loan Repayment Program, attempted to divert funds from nursing licenses to encourage more nursing faculty. This legislation never saw a hearing. Instead, the bill was amended into House Bill 2001 to simply suspend nurse faculty qualification requirements. Thankfully, it failed, and we did not lower the quality of an educated nurse in 2018.
For our lawmakers who are not familiar with the nursing workforce, here are the key talking points. According to the Indiana Center for Nursing, Indiana has 29 accredited bachelor's degree programs. While a nursing degree has a two- and four-year track, patient outcomes improve and health care costs decrease with a higher percentage of bachelor's-prepared nurses.
You cannot rebuild a quality nursing workforce overnight. Supporting four-year programs is key. To get more nurses, you must increase enrollment and programs. To increase enrollment, your universities need more faculty.
The shortage of faculty is made worse by the fact that the nursing workforce is aging alongside the rest of the United States. This is the reason we need policies to motivate individuals today to fill these faculty positions. Once faculty positions are growing, then we can focus on attracting individuals to the nursing profession and getting them to stay in the profession. Most nursing faculty members are in their 50s and 60s, while the average age of a nurse in Indiana is 44.8.
Some might see these ages and think retirement is years away. However, you need to understand the physical and emotional demands of nursing. This leads me to my final point.
Nurses working today in patient-care roles are experiencing increased levels of stress and burnout because of insufficient staffing. Of course, the pandemic has made this worse.
When hospitals were boasting of opening old wings of their hospital and tents in the parking lot to prepare for COVID patients, nurses were asking, "Who will take care of these patients safely?'
There was an assumption that Indiana had a readily available nursing workforce. The reality is, Indiana has been experiencing a nursing shortage for some time, and the problem only worsens every year that our policymakers choose to ignore it and not pass legislation to set us on a better course.•
__________
Ross is a nurse in Hamilton County, founder of KayBee.Us LLC and co-founder of Primary Record LLC.
Please enable JavaScript to view this content.