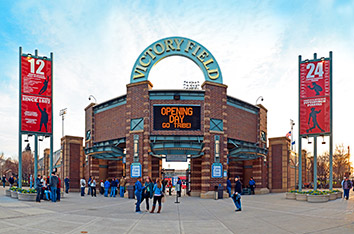 Circle City Broadcasting, the owner of WISH-TV Channel 8 and WNDY-TV Channel 23, has signed a contract to air 70 Indianapolis Indians home baseball games over the next two seasons.
The games will be broadcast on WNDY, also called MyINDY-TV, starting with the team's April 9 season opener on April 9 at Victory Field in Indianapolis.
The station will air 35 games in each of the next two seasons. This year's slate will include 11 weekends (typically Friday-Sunday) and three Tuesday games through Aug. 23.
The Indians are the triple-A Minor League Baseball affiliate of the Pittsburgh Pirates and play 140 regular-season games in the International League.
"The Indianapolis Indians are excited to bring Indians baseball to WISH-TV and MyINDY-TV 23 the next two seasons," Indians President and General Manager Randy Lewandowski said in written comments. "We are delighted to showcase the Victory Field experience to more households than ever before in Central Indian."
Please enable JavaScript to view this content.