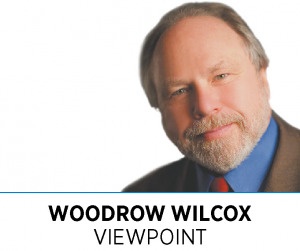 I have some suggestions for increasing film, TV and other media production in Indiana. I have some experience in that industry that gives me insights that others might not have.
In the early 1980s, I produced a talk show on a TV station in Los Angeles. In the mid- to late 1980s, I was an actor in about a dozen movies and a dozen TV shows shot in Las Vegas. I worked with Jerry Lewis, Stacey Keach, Martin Sheen, Kirstie Alley and others. In Florida, I worked with Willard Scott on one TV show, and I was a regular background actor on the show "Superboy." My last role in a major TV show was as an evil alien scientist on an episode of "Power Rangers."
I don't state this to brag but to give my comments credibility.
Indiana is one of only a few states that have no media-production tax incentives. I believe that Indiana would benefit by providing some simple incentives.
Indiana has talented people for film, TV, radio and new-media productions. But it does not give financial reasons for production firms to use the state. Indiana's geography is not as dramatic or attractive as the mountains, deserts, beaches, swamps, cities and towns of some other states. Without providing some financial incentives, Indiana has little chance of attracting productions—especially major productions.
It is more realistic to start with small incentives and changes to laws to help Indiana's homegrown production people and companies.
Here are some changes I suggest.
◗ Give production companies an exemption from hotel taxes and Indiana sales taxes for their productions. This small exemption would help smaller producers enormously. Housing and feeding actors and crew members can cost lots of money. Giving this break would help to encourage producing shows in Indiana.
◗ Exempt Indiana income taxes for actors or crew from outside Indiana. Virginia exempts the first $25,000 of income made inside Virginia by non-residents. Indiana punishes people from out of state by imposing a requirement to file a non-resident income tax return on outsiders who visit Indiana to help make a production. That is nonsense and actually hurts Indiana's efforts to attract productions.
◗ Indiana is already strong in the insurance industry. Make it easier for production companies to buy production insurance in Indiana even if they don't shoot all portions of a production in Indiana.•
__________
Wilcox lives in Dyer and is a former actor and producer.
Please enable JavaScript to view this content.