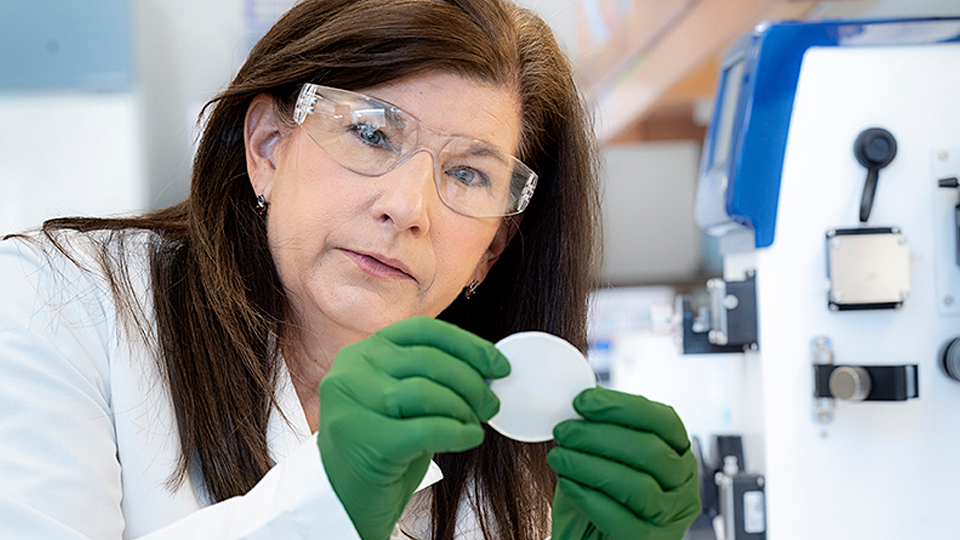 Zionsville-based life sciences company GeniPhys Inc. has completed a $6 million Series A round of investment funding, the company announced Wednesday. GeniPhys has developed a material known as Collymer, a highly-purified form of collagen that is used to support tissue generation.
The funding round included participation from Pier 70 Ventures, which has offices in Seattle, Washington and Indianapolis, as well as Indianapolis-based Elevate Ventures and multiple individual investors.
The company said its Collymer material can be used to replace tissue that is lost in wounds and also forms "stable, fibrillar collagen scaffolds" that can help rebuild lost tissue.
Dr. Sherry Harbin, founder and chief science officer for GeniPhys, told Inside INdiana Business Reporter Kylie Veleta in a 2021 interview that when tissue is damaged by a wound, the healing process is slow and can leave scars because of the cells' inability to produce collagen.
"Collagen is the support structure that surrounds and informs cells that reside within tissues," she said. "The collagen building block, combined with our bio-fabrication methods, allow us to make all sorts of different material formats."
Harbin said the "collagen scaffold" that is created by the Collymer material restores tissue continuity immediately and supports new tissue formation.
The company said the material is highly customizable and can address unmet needs in a variety of health care areas, including wound management, surgical reconstruction, orthopedics, cardiovascular, ears, nose and throat, and therapeutic cell and drug delivery.
GeniPhys said it will use the funding to support activities to bring its initial product to market, invest in manufacturing and regulatory capabilities, and expand its team.
GeniPhys President and CEO Andrew Eibling says the material represents a paradigm shift in the process of healing and regenerative medicine.
The company currently has four employees, and Eibling told IIB the company plans to add up to 45 employees over the next three years. He said they are also in the process of finalizing plans for a new space in Indianapolis.
As a result of the Series A round, Pier 70 Ventures Managing Partner Shaun Hawkins has joined the GeniPhys Board of Directors, along with global medical technology executive John DeFord.
Please enable JavaScript to view this content.