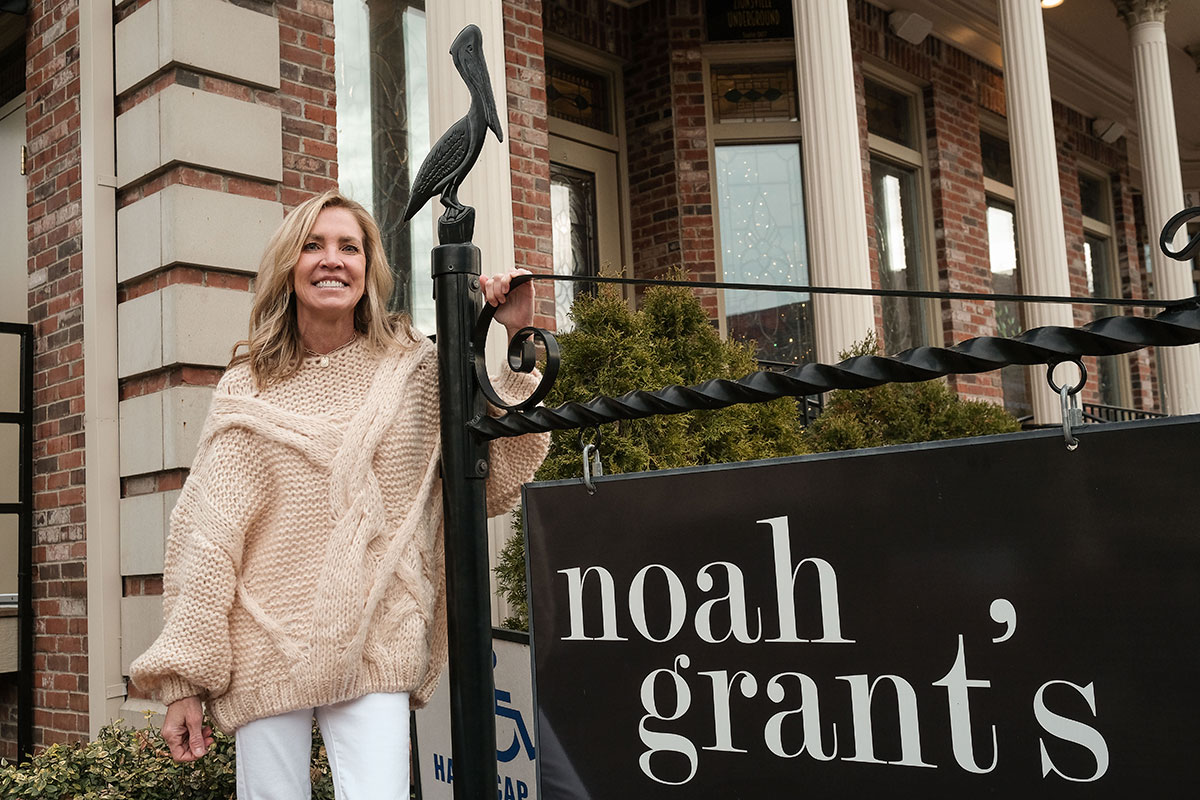 The weather was cold and gray on a recent December afternoon in Zionsville, but Shari Jenkins had the sun and beaches of Key West, Florida, on her mind.
Jenkins is preparing to open a restaurant next spring with a distinct Key West feeling and flavor. Tipsy Mermaid Conch House & Cocktails will be her third restaurant in Zionsville's downtown business district but her first focused on the island city 90 miles north of Cuba.
"It's my favorite little place on Earth," she said. "I want you to feel the same way I feel when I step off the plane when I land in Key West."
While the future site of Tipsy Mermaid at 135 S. Main St. is far from the Keys, it's just steps away from Jenkins' first two restaurants: Noah Grant's Grill House & Oyster Bar (91 S. Main St.) and Salty Cowboy Tequileria (55 E. Oak St.).
Fishers-based Capitol Construction Services Inc. is managing an extensive renovation of the nearly 140-year-old building that will house Tipsy Mermaid. The builder will also add a patio and bar area.
The building was a residence for most of its history and most recently home to Serenity Cafe and Tea Room, which closed in December 2020 after 12 years in business.
Zionsville is where Jenkins has made her life and career, aside from a stop at the University of Dayton for college and a few years living in Broad Ripple. And she said she doesn't have a desire to open restaurants anywhere else.
Jenkins' first job in high school was at an ice cream shop inside the original home of Noah Grant's (named for her 21-year-old son) at 65 S. First St. She later worked as a bartender in college and stayed in the restaurant business to help pay the bills during her career as a teacher in the Indianapolis Public Schools system.
Zionsville had a void of upscale dining options when Jenkins, at age 30, opened Noah Grant's in 2008. It had been six years since the closure of the town's signature restaurant, Adam's Rib Seafood House, that at one time included menu items like ostrich, rabbit, rattlesnake and venison, along with more traditional options.
Jenkins initially thought owning a restaurant was a "silly idea." And there certainly aren't a lot of women who do it. According to a study this year by restaurant.org, only 33% of restaurants in Indiana are majority-owned by women.
But Jenkins felt she had an advantage as a Zionsville native who worked in the town and had an idea about what kind of restaurant people wanted.
"It wasn't like I woke up one day and said, 'Oh, I want to own a restaurant,'" she said. "It just kind of happened."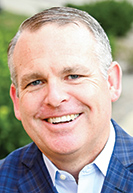 Six years later, in 2014, she opened Salty Cowboy, a Mexican restaurant and bar that employees say might or might not be haunted by the spirit of an early 20th century gin-drinking woman named Hazel who once lived in the building. The restaurant has become central to Zionsville's nightlife scene.
Locally owned restaurants are key to rebuilding and reenergizing communities, said Patrick Tamm, CEO of the Indiana Restaurant and Lodging Association. The more restaurants in a city or town, the more likely a community will become a destination.
Owners like Jenkins become familiar people in their communities because restaurants are places where residents go to celebrate significant life events like anniversaries, birthdays and reunions.
"If you ask somebody in Zionsville if they know Shari Jenkins, they're probably going to answer yes," Tamm said.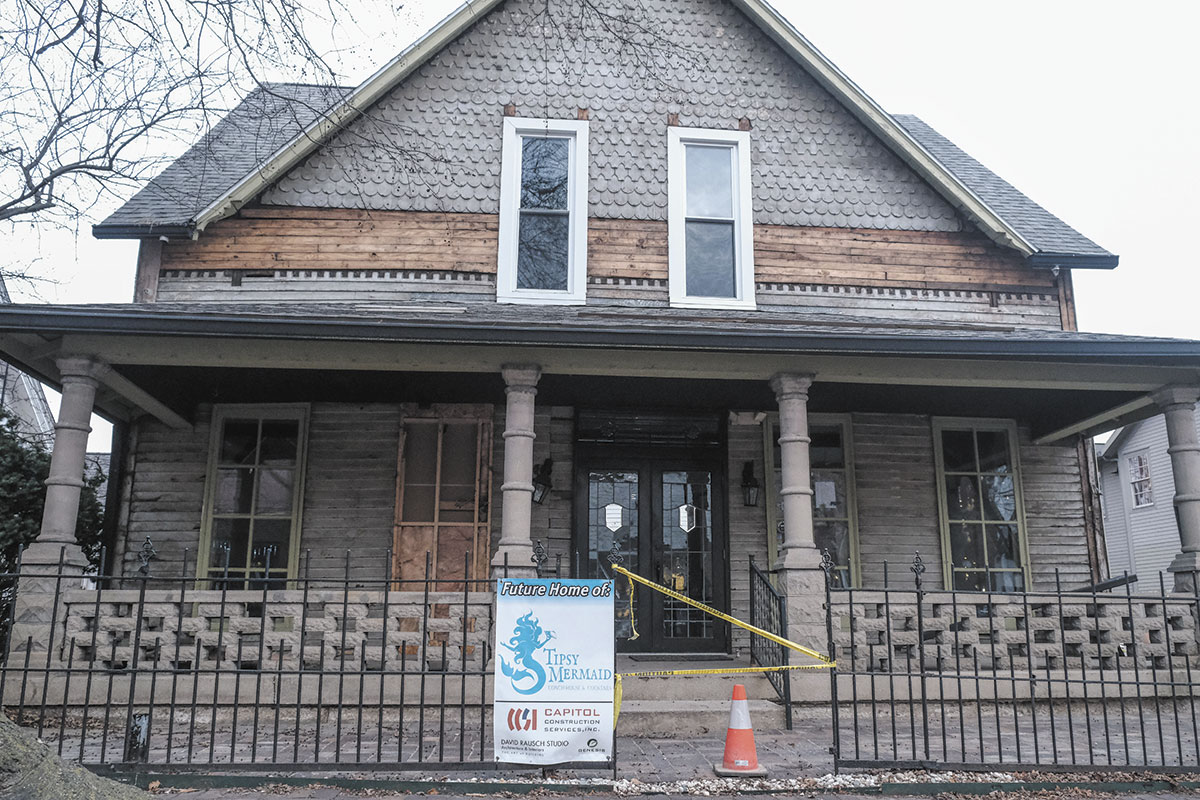 Taste of Key West
Tipsy Mermaid has been a long-term project for Jenkins. Her trips to Key West over the years provided inspiration for the menu, which is five years in the making.
Jenkins said food in Key West has many cultural influences, particularly Bahamian and Cuban. East Coast transplants have opened restaurants and shops offering everything from Italian food to bagels. And, of course, the ocean provides stock for much of the cuisine.
"It's just a completely varied dining experience when you go down there, and it's just excellent," Jenkins said.
Crafting Tipsy Mermaid's menu has been a "fun creative process" of mixing and matching from the multitude of places Jenkins has dined in Key West.
Mark Hagan, the restaurant's general manager who worked his way up from being a server at Noah Grant's, regularly receives late-night emails from Jenkins about adding this item or that to the menu.
"She trusts me well enough that my ideas and my taste are similar to hers, and we can make this work," Hagan said.
Many dishes will include conch, a tropical mollusk with a colorful shell that can be served raw, stewed, steamed or deep-fried. It's an item rarely found at Midwestern restaurants, Jenkins said.
She expects Cuban dishes on the menu will be popular, and she is excited to offer Key West pink shrimp, which she described as having a sweet taste.
The 4 Wives of Hemingway Ceviche—an appetizer with mahi-mahi, Bahamian conch, bay scallops and gulf shrimp—is an ode to what Jenkins called her "strange obsession with Ernest Hemingway."
She originally planned to name the restaurant Hemingway's Bodega, but the late author's estate sent her a letter saying she needed to choose something else.
"I always joke that, if he was still alive, I probably would have ended up being his fifth wife because I'm drawn to his spirit," Jenkins said.
Tipsy Mermaid's menu will also include cocktails and brunch items. The restaurant will be an 18-and-over establishment.
"I want this to be like nothing you see here in central Indiana," she said.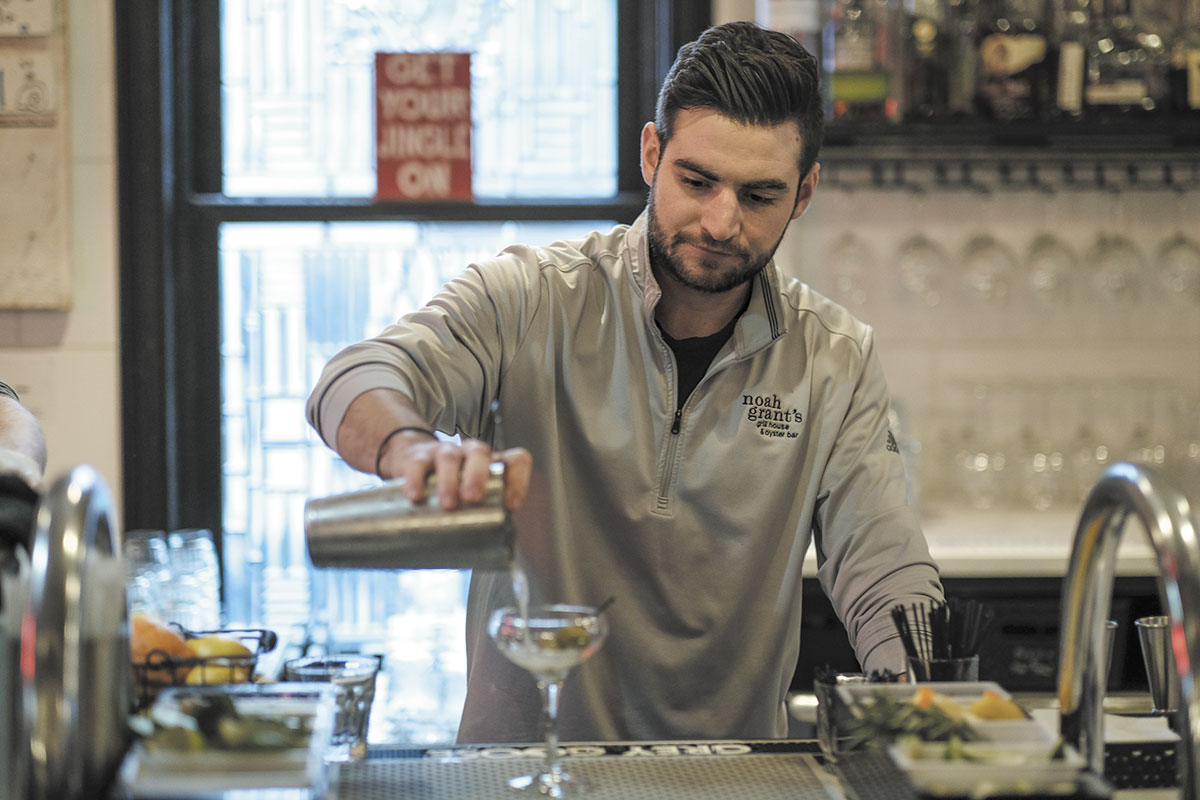 Fun amid challenges
Owning a restaurant is never easy. It certainly wasn't easy when Jenkins received a phone call in the middle of the night on Sept. 18, 2017, that a fire had broken out in the basement of the building that housed Noah Grant's and two other businesses.
Jenkins had already been preparing to move Noah Grant's to its current location, but she was still a few months away from being ready. Her plan was to open a Key West-themed restaurant at the old Noah Grant's site. Keeping business afloat was difficult for a while.
"I used every dollar I had to take care of my key employees," she said. "My biggest fear was losing some of the staff that I had had forever, but I knew that Noah Grant's wouldn't open soon enough for them to not skip paychecks."
Business recovered in 2018 and 2019, but the pandemic brought new challenges in 2020 and 2021. However, Jenkins said, she and her staff and the community rallied around takeout orders, with cars lined along Main Street to pick up meals.
But challenges for restaurateurs didn't end when pandemic restrictions lifted.
Tamm said inflationary costs, which include new construction and space buildout, remain high for people looking to open restaurants. The increasing cost of food and ongoing labor shortages add more burdens.
"Restaurant owners are usually wired a little differently," Tamm said. "Who else would go into a business that has an average shelf life of 2-1/2 years and 4.5% margins? It's a tough business."
Third-party delivery, like Grubhub and DoorDash, presents a unique challenge for restaurant owners. It's a necessary and major part of the business now, Tamm said, but using it means owners cede some control over whether diners have a "great experience outside your restaurant."
For Jenkins, though, the job remains fun. Her day begins at Noah Grant's in the morning before she goes home to do some work and spend time with her four senior-age dogs.
Then she goes back to Noah Grant's and Salty Cowboy in the midafternoon and stays through the evening after the doors open to customers at 4 p.m.
"Every day, it's something different, and when I'm at work, it's the people. That's the fun," Jenkins said. "Like my dad always says, it's like I'm hosting a party every single night."
Hagan, who also works as a Whitestown Fire Department firefighter and emergency medical technician, said Jenkins has entrusted him with making Tipsy Mermaid a reality.
This is his first shot at planning and managing a restaurant, but he said Jenkins has given him creativity and free rein to choose major furnishings like the bar top, tables and flooring.
"If you're good to Shari, Shari's good to you," Hagan said. "When you put in the hard work, she recognizes that, and she'll let you know."•
Please enable JavaScript to view this content.