Indiana political consultant Kevin Kellems has joined Donald Trump's campaign team, which is undergoing a shakeup and money crunch just a month before the Republican National Convention.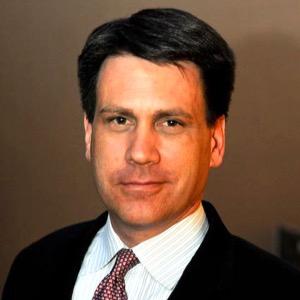 Kellems, who served as communications director for former Vice President Dick Cheney and advised Sen. Dan Coats and former Sen. Dick Lugar, joined the campaign earlier this month, a source close to the move told IBJ.
Kellems did not return a message left by IBJ. But he's expected to work with Trump surrogates, a term used for supporters who are not on the campaign staff but who do appearances on television and at events for the candidate.
Kellems has extensive political experience, having worked on four U.S. presidential campaigns, three U.S. Senate campaigns and four statewide office campaigns. He's also been involved with state and national conventions and congressional races. He's also president of consulting firm The Strategy Center LLC, which is based in Madison, Indiana.
On Monday, Trump fired his campaign manager Corey Lewandowski, who had been widely criticized as combative and ineffective. The move came just before campaign finance reports showed that the Republican's fundraising is falling far short of his Democratic rival, Hillary Clinton.
Together, Trump and the Republican National Committee brought in about $18.6 million in May, including another loan from the candidate, according to the Associated Press. Clinton and the Democratic National Committee raised more than double that. His campaign started June with $1.3 million in the bank; hers, with $42 million.
Wealthy Clinton donors also chipped in another $12 million for a super PAC supporting her, while one backing Trump pulled in just over $1 million.
Please enable JavaScript to view this content.