Alex Erkine wants to find a way to turn the switch up and down.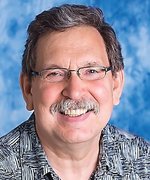 It's not for the lights in his laboratory at Butler University, where he is a biochemist and professor of pharmaceutical sciences.
Erkine is looking for a way to regulate a body's genes and smooth out variations in genetic codes that might make a person prone to cancer, sickle cell anemia and other diseases.
"The problem is we don't fully understand the mechanisms of how the gene is turned on and off," he said. "To inhibit it, to break it, that's no problem. However, to turn it up or down, that's much more challenging."
Erkine has received a $711,287 grant from the National Science Foundation to study how human genes are regulated, and how to predict which variations in a gene cause certain diseases.
His research combines biochemistry with machine learning to identify common features between DNA strands with similar levels of functionality. That should help answer the question of what makes one gene functional and another cause diseases, the university said.
Many life-threatening diseases come from slight variations in our genetic codes.
Just turning a gene on or off is fairly easy, Erkine said. Drugmakers have long known how to inhibit specific enzymes to decrease their activity.
"If you just turn the gene on or off, that sometimes helps but not always," he said. "It sometimes creates more problems. So our approach is to create a tool that allows the gene to go slightly up or slightly down."
"What we are doing is combining classical, basic biochemistry with machine learning," Erkine added. "That is our main approach."
Erkine, who holds a doctorate in biochemistry from Saint Petersburg State University in Russia, is creating a tool that uses artificial intelligence to predict what mutation or change in a person's DNA will affect an "activator molecule," and in what direction. Activator molecules are proteins that bind to DNA and increase transcription of a gene or set of genes.
Scientists have been trying to understand the gene activator mechanism for decades, but the DNA sequences and the way they interact are highly variable and almost random.
To unlock the riddle, scientists need massive amounts of data, and tools for identifying patterns. By identifying common features between DNA strands with similar functionality scores, the tools should help answer the question of what makes on gene functional and another cause disease, the university said.
The finished project is expected to shed light on how genes are regulated, and exactly which parts of a gene would need to be altered to prevent certain illnesses.
"If you can solve this problem, this fundamental kind of mechanism," Erkine said, "then you are in real business for medical applications."
Please enable JavaScript to view this content.