About
Events
Features

Executive mom knows the importance of heart health
Simple steps to prevent heart attack and stroke
A non-surgical option
Reclaim Your Rhythm in 2022
'Balance' is the key word in new dietary guidance for heart health
You can lose your taste for salt
Mended Hearts offers peer support, advocacy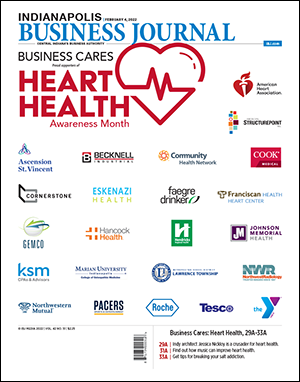 Welcome to IBJ's "Business Cares: Heart Health Awareness" Microsite
This year's site is full of good ideas about taking care of your heart and the prevention and treatment of cardiovascular disease—the No. 1 killer in the United States.
Readers will also find:
Local executive Jessica Nickloy is using personal experience to spread the word about heart health during pregnancy.
A trio of IU Health cardiologists offer practical tips for maintaining good cardiovascular health.
Community Health Network explores a minimally invasive procedure for clearing blocked arteries.
The American Heart Association explains how music can improve heart health.
Dietary guidelines for heart health have been updated for the first time since 2006. Find out what they say.
Franciscan Physician Network cardiologist Atul Chugh has tips for breaking your salt addiction.
Thank you to the 23 companies and organizations listed below that sponsored this important section of IBJ. Their investment will fund a heart health awareness campaign throughout the month of February via print, digital and e-newsletter platforms.
And thank you to our readers. We hope you'll support our sponsors as they join all of us in working to make Hoosiers healthier by improving awareness and treatment of cardiovascular disease.

Nate Feltman
Publisher, President & CEO
Please look for the next installments of IBJ's Business Cares Series: Diversity, Equity, & Inclusion on July 1 and Breast Cancer Awareness on September 30.
February 4
National Wear Red Day
On National Wear Red Day, thousands of people, including employees at more than 10,000 companies across the country, will wear red to support the start of American Heart Month. This year is the 21st annual National Wear Red Day. Post a picture of yourself wearing red using the hashtag #IndyGoesRed and tag @AHAIndiana on Facebook, Twitter or Instagram.
February 7-14
Congenital Heart Defects Awareness Week
Congenital heart defects affect nine of every 1,000 births and are one of the leading causes of death for infants less than 1 year of age. Thanks to years of research and medical advancements, many congenital heart defects can be fixed.
February 4–28
American Heart Association Retail Campaigns
Support the American Heart Association's mission to build a world of longer, healthier lives by rounding up at local retailers. Big Lots, CVS Health, Kroger Pharmacy and Orangetheory Fitness will all offer opportunities at the cash register throughout the month of February.
February 26
Go Red for Women Experience (Indianapolis)
10:30 a.m. – 1 p.m. / JW Marriott, 10 S. West St., Indianapolis
The 18th annual Go Red for Women Experience is the cornerstone event of the Go Red for Women campaign, celebrating achievements in helping women live longer, healthier lives. This year, attendees will learn how to "Reclaim Their Rhythm," and hear from heart disease survivors and local health leaders. For more information, visit
www.heart.org/indygoesred
.
Executive mom knows the importance of heart health
Content provided by American Heart Association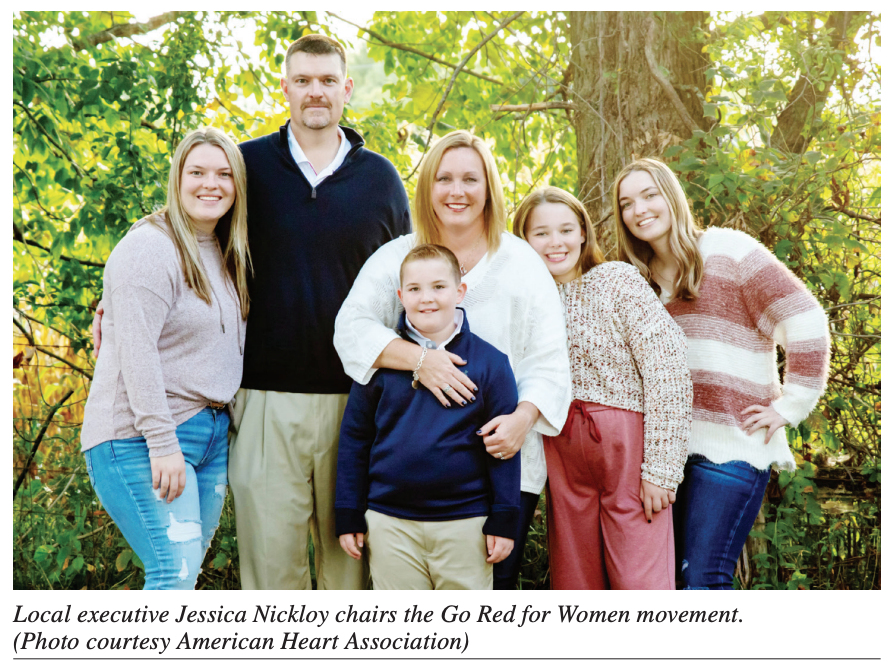 By day, Jessica Nickloy is president and CEO of Etica Group, an architecture and engineering firm that IBJ named one of the fastest growing companies in the area for four consecutive years from 2015-19.
Away from the office, Nickloy is a wife and a mother of four, including twin high school seniors who have taken her around the country on college visits while preparing to graduate.
Despite her busy, fast-paced life, Nickloy has always made it a priority to give back to the community and to help others.
Her most recent endeavor is chairing the American Heart Association's Go Red for Women movement, which not only strives to educate women that heart disease is their leading cause of death but also works to address issues of health equity.
Her passion stems from a family that has a long history of heart disease.
"Both of my grandfathers had heart valve replacements, my mother has atrial fibrillation and my dad is due for surgery on his mitral valve," Nickloy says.
That long family history has allowed Nickloy to witness first hand the value of scientific discovery and technological advancements.
"With one of my grand fathers, they had to crack open his chest both times to replace his mitral valve," Nickloy recounts. "But with my other grandfather they were able to go up through his groin, so it's been exciting to see how the research being done specifically impacts my family."
Nickloy hasn't been immune to heart problems herself. She had pre-eclampsia, high blood pressure, during her first pregnancy with her twins, but she had a bigger scare follow in gone of her later pregnancies, a bout of pre- and post-eclampsia that put her back in the hospital after the birth.
"We joke with my daughter that she almost killed me, but in reality that's very much the truth," Nickloy says. "My blood pressure shot up so high it was at stroke level. I was admitted back into the hospital, put on several medications and had tests to see if my heart was permanently damaged."
While Nickloy made a full recovery, she's well aware that in Indiana, a state with the third-highest rate of maternal mortality in the country, not everyone is as fortunate.
"I know that I'm privileged to get the health care that I need, but I know that there are many people who are not as privileged," Nickloy says. "How do we make health care more affordable and accessible? How do we get people to see their doctors and take care of themselves?
"Those are issues that Go Red for Women is addressing—bringing awareness and education to people as well as policy and system changes to the community."
"It's definitely important to me to give back, and it's important for my children to understand they can help people even if they are not a doctor."
Heart disease remains the leading cause of death among women, but most instances of heart disease and stroke are preventable. To learn more about the Go Red for Women movement in central Indiana, visit www.heart.org/indygoesred.
Simple steps to prevent heart attack and stroke
By doctors Alexander Smolensky, Balaji Tamarappoo, and Subha Raman
One of the biggest contributors to heart disease is a lack of commitment to a heart-healthy lifestyle. Fortunately, you are reading this article, which means that you are interested and engaged, and taking the first step to better health. Let' stalk about your heart!

Human brains are designed to focus on physical survival. Our ancient ancestors consumed calorically dense foods that would help them endure daily stresses and avoid death from injury or infection. Even though it's been several thousands of years (and everybody is using smartphones) our brains are not aware that it is the year 2022. Our brains do what they have always done: they react to ever increasing amounts of daily stress and push us into consuming more calories and conserving energy. Unfortunately, way too often our hearts end up paying the price. So, how can we try to help our brains and our hearts?
A good start would be to review the American Heart Association's definition of ideal cardio vascular health. It is a very simple, yet effective, tool kit that helps you look at your heart health from multiple dimensions. It has seven components, which most of us have heard about many times. These include blood pressure management, control of diabetes, control of cholesterol levels, proper exercise, weight control, diet and not smoking. For many of us, focusing on seven components at the same time might bean overwhelming task. We would suggest starting with only a few and, as time goes on, building on your success. Below are some suggested first steps.
Nutrition means many different things to different people. We strongly believe that everything begins and ends with the proper mindset about food. Think of more nutritional foods as an adventure. Why not try something different? There is a good chance that there are foods out there you've never tasted but would love. And why not start by trying something prepared by a professional chef?
Central Indiana is very fortunate to have a plethora of healthy dining options. Consider planning a date with your partner, which would be beneficial for your heart both physically and romantically. Another way to enjoy new, healthy tastes is to take a cooking class. There are multiple choices in our city, and you can learn how to cook healthy while having fun.
Some of us love exercising. For most of us, however, exercise is a challenge. Remember, your brain is wired to conserve your energy. Just like with food choices, everything starts and ends with your mindset. Why not turn it into a little bit of fun? We, as humans, are competitive. This is our nature; this is in our blood. Combine a bit of competition with a bit of human interaction.
For example, Dr. Smolensky competes with several high school friends to see who will end up with the most steps in a year. To make it even more fun, the threshold is not the typical round number. The friends multiplied Pi by 1,000,000 to produce a threshold of 3,141,592 steps per year (in sync with the recommendation for 10,000 steps per day). Why not combine irrational, nerdy, and fun? This will keep your interest up and help you succeed.
Stress is a part of life that can't be avoided, but you can manage your response to stress, which is critically important to heart health. One way to help manage stress is meditation and more fundamentally getting in touch with your breathing, a technique that you can tap into any time throughout the day.
Playing a musical instrument is another way to rebalance your mind and de-stress. Not surprisingly, many of our friends in cardiology are piano or guitar players.
Not into music? Reading a book is another simple, yet very powerful technique to calm down your brain. However, what is the most effective and efficient way to de-stress known to humans? Exercise! Endorphins are real. And it is not a secret that a large portion of successful professionals use exercise as their main strategy to de-stress. It is known to work. Consider giving it a try.
However, if you have any symptoms, or if you believe your risk of experiencing a heart attack is very high, it is always wise to consult with a professional. Indiana UniversityHealth has a group of dedicated cardiologists with superb reputations, multiple years of experience and state of the art technologies at their disposal. They will be happy to assist you with making informed and safe decisions to help with your goal of preventing a heart attack or stroke.
Smolensky is a preventive and sports cardiologist, Tamarappoo is a preventive cardiologist and advanced cardiac imager, and Raman is a preventive cardiologist and advanced cardiac imager. All are with Indiana University Health.
A non-surgical option
Opening a blocked artery can happen without ever entering the surgical suite
A 60-year-old factory worker knew something was wrong. He was feeling short of breath when he exercised. Testing revealed he had a totally blocked artery, a condition called Coronary Total Occlusion, or CTO. This keeps the blood from flowing normally to the heart with the oxygen and nutrients it needs. CTO is a blockage that has been present for at least three months. It is caused by a severe build-up of plaque or fatty deposits in the artery, a common result of heart disease.
Warning signs for CTO include:
Chest pain, pressure, or tightness
Shortness of breath, trouble breathing
Fatigue
Nausea
Rapid or irregular heartbeat
Pain in the upper body and arm
The factory worker's doctor recommended open heart surgery.
After the diagnosis, the patient decided to get a second opinion. Hemet with Dr. Scott Sharp, an interventional cardiologist at Community Health Network. Dr. Sharp discussed the short-and long-term risks of CTO and the benefits of surgery, but there was also another option, Percutaneous Coronary Intervention.
CTO PCI is a minimally invasive procedure that can clear the blockage without surgery. It is done under sedation to help the patient relax, but the patient is awake during the process. PCIs are done in the cardiac catheterization lab or "cath lab," where catheters—tiny flexible tubes—are used to access the heart and blood vessels.
In a CTO PCI, the interventional cardiologist makes a small incision in the wrist or upper leg. Then catheters are threaded through an artery that leads to the heart. X-ray images are used to locate the blockage and open the vessel. The procedure takes two to four hours depending on the complexity of the CTO. Patients stay overnight in the hospital for observation and can often see improvement with in days or weeks.
After consulting with Dr. Sharp, the factory worker decided to go with a CTO PCI. All went well and it was not long before he was back to exercising without any trouble breathing.
CTOs can occur in patients who have already had open heart surgery. That was the case for another patient of Dr. Sharp's. The man was in his 80s and had been through two open heart surgeries. He was having anginal symptoms, including chest pain and discomfort. He only found relief through rest and by taking nitroglycerin pills. The patient was taking up to 25 pills a month, sometimes as many as five in under two hours. The symptoms often kept him up at night. After under going a CTO PCI, the senior no longer needed nitroglycerin. "He had complete relief of symptoms after the procedure and did very well," Sharp says.
First-time success rates for CTOPCI are now 85-90%. They are done by experienced interventional cardiologists with specialized training in advanced methods to treat CTO blockages. Less than 2% of interventional cardiologists in the U.S. can perform the full range of CTO PCI. Only a handful are in Indiana.
Dr. Sharp and Dr. Michael Robert son of Community Health Network have spent years learning new and evolving techniques to improve success rates and reduce complications. The CTO PCI procedures are done in a high-quality cathlab at Community Heart and Vascular Hospital that provides the high-tech equipment and caregivers necessary for a successful program. Patients come from Terre Haute, Columbus, and other cities around the state for care with this experienced team.
Dr. Sharp says it is extremely rewarding to fix coronaries and improve a patient's well-being.
"CTOs were the final frontier. In recent years there have been many developments both in technique and equipment that have made this a reason able possibility to consider. Dr. Roberts on and I, with the help of our cathlab staff, have worked hard to develop the necessary skills and environment to perform these procedures safely and with a high success rate.
"The option of CTO PCI offers hope to patients who have tried traditional treatments or are at a high-risk for standard procedures because of their age or medical condition. It can make a significant difference by improving heart function and eliminating symptoms.
Dr. Sharp says most patients are happy with the improvement in their symptoms after a CTO PCI. "Frequently they can decrease the dose and/or number of antianginal medicines that they take.
"Restored blood flow can mean reduced chest pain, improved breathing, and more energy, which adds up to a better quality of life for the patient.
For more information on CTO PCI, go to ecommunity.com/CTO.
Content provided by Community Health Network
Reclaim Your Rhythm in 2022
Establish healthy habits to improve mental and physical health
By Amanda Mills
Hoosiers, it's time to Reclaim Your Rhythm.
Since the onset of the COVID-19 pandemic, we've all faced a lot of challenges. Many of us are emotionally spent, and it's taking its toll on our physical health as well. Business leaders and employees are in need of resources to help them regain some stability.
February is American Heart Month, and it's the perfect time to take back control of your physical health and mental well-being. As a leading health organization, the American Heart Association is committed to helping people create healthy habits that work best in their life.

Rally together with us through the power of music—the universal language that connects us, brings the good vibes, the movement, the flow. Music can help each of us get back on the beat, feeling the rhythm to take action and take control of our health.
My personal challenge to readers this month is to create a playlist—or playlists—that you can use all year that will motivate you to move more when it's time to move more and to slow down and relax when it's time to de-stress.
Once your playlists are ready, put some time and energy each month into the following five steps that will help you reclaim your rhythm and get back on track.
Mellow Out and Reduce Stress
A recent study shows that people with higher levels of optimism had a 35% decreased risk of heart disease, and we know that happy individuals tend to sleep better, exercise more and eat better, so step away from distractions and to-do lists and do what you need to do to re-charge.
Move to the Music
This may seem like a no-brainer, but exercise is good for the heart and soul. Physical activity not only lowers the risk of diseases it also improves mental health, cognitive function and lowers the risk of depression. So use your music to get moving.
Feed Your Soul
The right playlist can feed your soul, but so can a healthy meal. In 2022, I want to challenge you to reclaim family mealtime. Growing evidence suggests that gathering around the table as a family helps us connect and decompress, leading to less stress, higher self-esteem, and a stronger feeling of connection.
Stay on Beat with Blood Pressure
You've made it this far, so don't skip this section. Nearly half of Hoosiers have high blood pressure, consistent readings of 130/80 or higher, but many don't even know it. (It's not called the silent killer for nothing.)
2022 is a great time to get back to your doctor for a preventive checkup. Talk about your risk factors for heart disease and other conditions, including what you can do to control your blood pressure.
Hoosiers, make the time to reclaim your rhythm this month. Because losing even one mother, brother, co-worker or friend to heart disease is too many. For more tips and resources, visit www.heart.org.
Mills is Executive Director of the American Heart Association.
'Balance' is the key word in new dietary guidance for heart health
Content provided by American Heart Association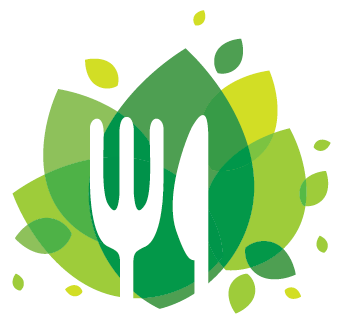 The latest word on heart-healthy eating is "balance." A new report encourages people to think of broad eating habits instead of narrowly focusing on single foods. Rather than one-size-fits-all rules, it leaves room for personal preferences.
"The emphasis is on dietary patterns, not specific foods or nutrients, "said Alice H. Lichtenstein, who led the writing committee for the American Heart Association scientific statement. "And it's not just about what people shouldn't be eating. The focus is really on what people should be eating, so they can customize it to their personal preferences and lifestyles.
"The guidance, last updated in 2006, was published recently in the AHA journal Circulation. The advice is consistent with federal dietary guidelines but emphasizes the latest research on reducing the risk of heart disease.
The report seeks to dispel the idea that a heart-healthy diet is about adding one vegetable or vitamin, said Lichtenstein, Gershoff Professor of Nutrition Science and Policy and director of the Cardiovascular Nutrition Laboratory at Tufts University in Boston. Instead, it emphasizes the importance of "the whole package" of what someone eats over the course of a day or week.
"If we increase our intake of one thing in our diets, we tend to decrease our intake of something else," she said. "And both the increase in one dietary component and decrease in another dietary component can have independent effects. What's really important is the balance of everything together that has the biggest impact on cardiovascular health."
Heart-healthy eating habits shouldn't be seen as punitive—you can still eat what you enjoy.
A heart-healthy dietary pattern, the report advises, includes:
achieving and maintaining a healthy body weight.
eating a variety of fruits and vegetables.
choosing whole grains rather than refined grain products.
choosing healthy sources of proteins, mostly from plant sources (legumes and nuts); regularly eating fish and seafood; substituting nonfat and low-fat dairy products in place of full-fat versions; and for people who eat meat, choosing lean cuts rather than processed forms.
using liquid plant oils instead of tropical oils (coconut, palm and palm kernel) and animal fats (lard and butter) or partially hydrogenated fats.
choosing minimally processed over ultra-processed foods.
minimizing foods and beverages with added sugar.
choosing foods with little or no added salt.
limiting alcohol, if you already consume it, and not starting if you don't.
adhering to the guidance regardless of where food is prepared or consumed.
Instead of offering calorie counts, the guidance acknowledges that everyone's needs vary, Lichtenstein said. During adulthood, for example, energy needs decrease with every decade. "If you are physically active, you have a little more flexibility in terms of what you eat."
And when balancing how much and what you eat, said report co-author Maya Vadiveloo, "the goal is to make sure all of those calories count and that you're consuming nutrient-dense foods."
Americans' eating habits have changed, said Vadiveloo, an assistant professor in the department of nutrition and food sciences at the University of Rhode Island in Kingston. "Decades ago, people would eat out, and it would be a treat." People might have set aside thinking about their health.
Now, people can choose from meal delivery kits and prepared foods at grocery stores as well as fast-food, fast casual and sit-down restaurants, she said. "It's much more of a regular part of almost every person's dietary pattern. "And people need to think about what they're eating no matter where they are.
But heart-healthy eating habits shouldn't be seen as punitive, Lichtenstein said.
"You can eat what you enjoy," she said. But sometimes, you just have to choose "a little more carefully, consider frequency and adjust serving sizes.
"The new guidance emphasizes the importance of incorporating food and nutrition education into schools, starting a tan early age, Lichtenstein said. "This will ensure children have the basic facts and can draw on these as they develop into independent adults, making their own choices.
"The statement also acknowledges misinformation and the systemic problems—such as racism, neighborhood segregation, food insecurity and targeted marketing—that can be barriers to adhering to heart-healthy eating patterns. The report called it a "public health imperative" to work on policies that remove these barriers.
Meanwhile, progress can happen individually, one small step at a time.
For example, Lichtenstein said, someone who regularly eats presweetened full-fat yogurt can identify fat-free or low-fat varieties containing less sugar. Someone who regularly eats crackers can shift to varieties made with whole grains and less sodium. Or someone might halve their portions of pasta or white rice at a meal and add an extra serving of vegetables.
Vadiveloo also suggested simple substitutions—such as replacing white sandwich bread with whole wheat. "Maybe one meal a week you're using beans for your protein source, or maybe one time you're switching a processed meat for fish.
"What you choose to eat is only one part of heart health, Lichtenstein said. Just keep in mind, "it's not all of one thing and none of another. It's the balance among your choices in terms of diet and, ultimately, lifestyle."
You can lose your taste for salt
By Atul Chugh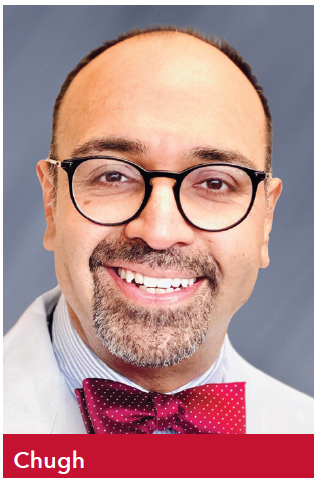 If you think you're too young or too old to worry about your blood pressure, think again. According to the Centers for Disease Control, nearly half of adults aged 20 and older in this country have hypertension—blood pressure at or above 130/80—or are taking medication to control blood pressure.
Hypertension is a leading cause of heart attack, stroke, vision loss and heart failure. But the good news is, especially for adults 65 and older, the risk for all of these can be reduced to a great extent by maintaining a healthy blood pressure.
When I talk to my patients about their blood pressure and steps to take to lower it, I usually start with these topics: diet, exercise, stress, sleep disorders and medications. For the last two, I can order tests and write prescriptions. But patients can greatly impact their heart health and lower their blood pressure with the first three, starting with reducing the amount of sodium, or salt, in their diets.
Most Americans consume too much sodium, and not by just a little. While the American Heart Association recommends 2,300 milligrams of salt per day—about a teaspoon—about 9 out of 10 Americans are consuming nearly half again as much, about 3,300 milligrams, or more.
While our bodies do need certain vitamins and minerals to function well, too much salt has a detrimental effect. Salt increases the amount of water in our blood vessels, and that in turn increases pressure on the vessels.
Many people are surprised at how little salt we actually need in our diet. When scientists look at native populations across the world, such as Brazilian tribal populations that live off the land, they find that they consume not half, not a quarter, but 1/20th of the salt we consume in Western civilizations. This shows us, by living examples, that we really don't need a lot of salt to survive.
Unfortunately, salt is in most of the items we find in our local grocery store. Pick up nearly any prepackaged food, and you'll probably be surprised to see how much sodium is listed on the nutrition label. Most prepared foods, breads, snack foods, canned soups and vegetables, cured and deli meats—all the foods we love for their taste and convenience—contain salt. Salt greatly extends the shelf life of food. As I tell my patients, if it's in the middle of the grocery store and doesn't need refrigeration, it probably contains a high amount of salt.
We humans don't need salt to extend our shelf life. That's why it's important to rethink at least this aspect of our daily diet. I tell patients that they can lose their taste for salt by making a conscious choice to reduce the sodium in the meals they enjoy. I challenge them to try it for just a month: read food labels, opt for more fresh food choices, prepare a few more meals at home, and turn to other flavors to enhance food. Invariably, after four to six weeks, most patients find that the salty foods they enjoyed before are now too salty. Clinical trials in which patients go on a controlled, low-salt diet have shown us this experience time and time again.
Lowering the amount of sodium in your diet is not so much a sacrifice as a state of awareness. It's easier than you might imagine, and it benefits you more than you think. I encourage men and women of all ages to try the suggestions listed below to reduce the salt in their diets and lower blood pressure. Even if you reduce your salt intake to between 2,000 and 2,500 milligrams per day, you'll be doing better than 90 percent of American adults.
To reduce sodium in your diet:
Cut down or cut out sausages and deli meats.
Choose fresh foods and meats instead of prepared meals or side dishes. For instance, prepare a baked potato in the oven instead of buying a container of mashed potatoes. Instead of seasoning with salt or adding cheese, top with chopped green onions or steamed broccoli.
Avoid canned soups and vegetables. These are notoriously high in salt.
Read food labels. Look for low sodium choices.
Avoid high-sodium snacks. Instead, pop your own popcorn at home and add salt afterward.
Limit your dining out, especially at Mexican and Chinese restaurants.
Try a no-salt seasoning mix to add flavor to your cooking. Use fresh lemon juice or a mild vinegar, like rice or balsamic, for steamed vegetables and salad greens.
Talk to your doctor before using a salt substitute. Potassium chloride, often used as a "low-sodium" alternative, can help lower blood pressure while meeting that salty craving. But it's not a good fit for everyone, especially if you already have diagnosed heart disease, kidney disease or diabetes. It also is not recommended if you take certain blood-pressure medications.
Chugh is a cardiologist with Franciscan Physician Network Indiana Heart Physicians.
Mended Hearts offers peer support, advocacy
Families and health care providers aren't the only ones looking out for Indianapolis-area heart patients.
Mended Hearts Inc., a 70-year-old, not-forprofit with chapters worldwide, has three chapters in the Indianapolis area carrying out the organization's mission of inspiring hope and improving quality of life for heart patients and their families through peer-to-peer support, education and advocacy.
Hamilton County Mended Hearts, Chapter 350, partners with Riverview Health in Noblesville, where it holds monthly heart support group luncheons and meetings. The meetings, which often feature guest speakers, are a source of information and support for all who attend. Chapter 350 promotes heart scans and other lifesaving programs. Information about its activities can be found at mendedhearts350.org.
Mended Hearts also sponsors Circle City Chapter 78, which partners with Franciscan Health in Beech Grove, and Indianapolis North Chapter 383, which partners with Community North Hospital. Mended Little Hearts of Indianapolis partners with Riley Children's Hospital.
For more information about Mended Hearts and all of its programs, visit mendedhearts.org.