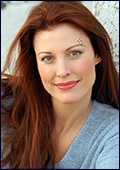 The Indianapolis Symphony Orchestra's in-concert versions of musicals have been highlights over the past few seasons, with its "Guys and Dolls" being the bar-setting best.
This year, it's offering Cole Porter's "Anything Goes" May 9-10 and while the names being announced today may not be household ones, they certainly should get the attention of Broadway followers.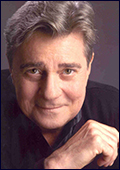 Playing lead Reno Sweeney will be Rachel York from Broadway's "Victor/Victoria" and "Dirty Rotten Scoundrels,." She recently played Sweeney on the "Anything Goes" national tour so should be well prepared.
Also on the bill: Gary Beach, who helped lead the ISO's "Guys and Dolls" and "Hello, Dolly!" concerts and who wowed Broadway in "The Producers."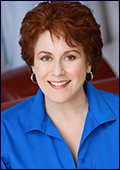 The most exciting news for me, though, is the inclusion of Judy Kaye, from the original casts of "Ragtime," "Phantom of the Opera," "Nice Work If You Can Get It," and "Mamma Mia!" Just try to find a musical theater resume more diverse than that.
Note: The ISO's "Anything Goes" is not to be confused with the full production of "Anything Goes" opening in April at Beef & Boards Dinner Theatre. Or the national tour of the most recent Broadway revival, which may or may not be a part of the yet-to-be-announced 2014/15 Broadway in Indianapolis season.
Please enable JavaScript to view this content.