While deep in the throes of putting together the upcoming IBJ A&E Season Preview section, I had to come up briefly for air to give a shout out to the marketing folks at two very different theater companies: The Indiana Repertory Theatre and NoExit Performance.
I don't usually talk about advertising materials, but these two deserve special attention.
The IRT—the largest professional theater in the state—has teamed up with artist Kyle Ragsdale to create posters for each of the nine shows in its 2014-15 season. The partnership, reminiscent of the long-term relationship between New York's Lincoln Center Theater and artist James McMullan, demonstrates cross-media collaboration of the best kind. Not only do I covet the artwork, I also now want to see the shows even more. Here are the pieces Ragsdale created for "Two Gentlemen of Verona" and "Red."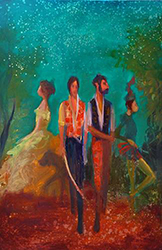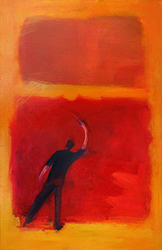 Meanwhile, NoExit Performance has once again created a video to announce its upcoming season. Here, the emphasis is on mood more than plot, but that's appropriate for this scrappy company.  As with most NoExit work, it's difficult to describe with mere words. See it for yourself here.
Please enable JavaScript to view this content.