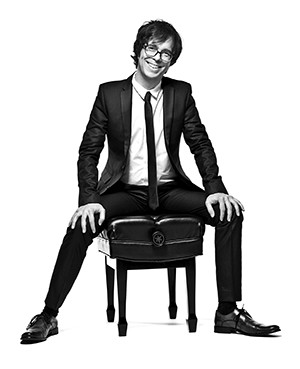 As part of the first-time INfusion Music Festival, Ben Folds will be performing his Concerto for Piano and Orchestra on an April 29 program that also includes John Luther Adams' "Become Ocean" and Steven Mackey's "Urban Ocean."
It's part of a three-day series of events led by the Indianapolis Symphony Orchestra and the string trio Time for Three.
Want a pair of seats?
Just email lharry@ibj.com with FOLDS on the subject line.
I'll pick one winner at random.
Please enable JavaScript to view this content.