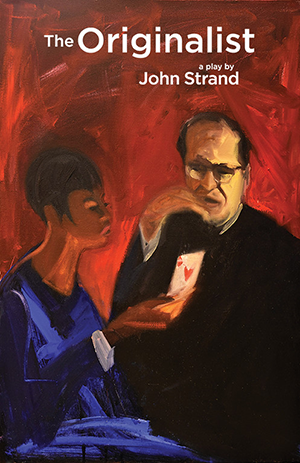 Poster art by Kyle Ragsdale
–The Indiana Repertory Theatre has scored a coup for its 2017-18 season opener. It will be offering the local premiere of Simon Stephens' "The Curious Incident of the Dog in the Night-Time," the Tony-winning Broadway hit about a teen with autism who sets out to solve a mystery. Another potential highlight: John Strand's "The Originalist," about Supreme Court Justice Antonin Scalia. The season also includes a double header of Playwright-in-Residence James Still's works in celebration of his 20th year with that title. His "Appoggiatura" will be a local premiere, which will overlap for a weekend with the return of his popular "Looking Over the President's Shoulder." Longstanding IRT-goers will recognize the rest of the season, which consists of shows done here before: "A Christmas Carol," "A Raisin in the Sun," "Romeo and Juliet," and "Noises Off." Details here. irtlive.com/seasonpackages
–The Indianapolis Symphony Orchestra's season will kick off in September with a gala featuring opera great Renee Fleming. Other artists making their ISO debuts include violinists Benjamin Beilman and Jennifer Koh as well as pianists Javier Perianes, Ori Shaham and Alon Goldstein. Returnees include Joshua Bell, Emanuel Ax, Garrick Ohlsson, Thomas Hampson, and Alisa Weilerstein. On the pops side, the schedule includes guest appearances by Josh Kaufman and Audra McDonald as well as live accompaniment to screening of "E.T. the Extra-Terrestrial" and "La La Land" (and, no, it won't be replaced at the last minute by "Moonlight"). More details here.
–Heartland Actors Repertory Theatre, which produces free professional summer Shakespeare in the Park production in White River State Park, has announced a name change. It will now go by the moniker Indianapolis Shakespeare Company. Its 2017 production, "As You Like It," will be staged July 27-29. Info here.
–Indianapolis game designer Tommy Day has released Buy the Rights: The Movie Pitching Party Game, an Apples-to-Apples-ish game in which players come up with movie ideas based on cards that determine genre, hero, plot and more. The $30 party game is available at the Game Preserve and online here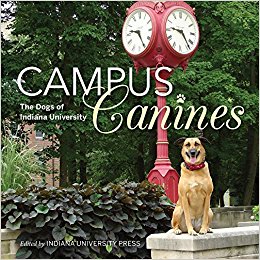 –In addition to more esoteric fare, Indiana University Press' latest crop of books include "Campus Canines: The Dogs of Indiana University," showcasing 150 photographs shot throughout the Bloomington campus and around the world. More info here.
Please enable JavaScript to view this content.