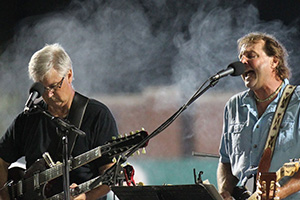 This week, we've got two pairs of tickets to give away to a lucky winner.
On June 23, the Indianapolis Symphony Orchestra and The Rewinders perform "One of These Nights–a Tribute to The Eagles" at Conner Prairie Amphitheater. The next night, it's "Feeling Groovy–Remembering the Summer of Love." Details on both concerts here .
To have a shot at winner both, just email lharry@ibj.com with 1967 in the subject line.
I'll pick one winner at random. You'll have to supply your own tie dye shirt.
Please enable JavaScript to view this content.