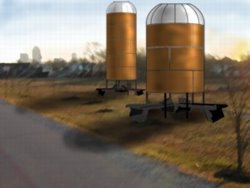 Elsewhere at ibj.com, Jennifer Whitson reports on the Arts Council of Indianapolis' selection of two projects as winners in this year's "Great Ideas" contest.
She writes: "Indianapolis-based sculptor Jeffrey Martin wants to build two stylized silos along the Monon Trail, just south of the Indiana State Fairgrounds.  "Urban Silos" would include reflective material lining the inside and a viewing bench where pedestrians could sky gaze.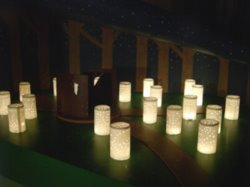 Hammond-based artist Tom Torluemke will work with a neighborhood around Kennedy-King Park to plan, make and then install a luminary display made up of 55-gallon white drums with patterns drilled into them."
I thought you might want to get a first look at the plans for both projects.


Your thoughts? 
Please enable JavaScript to view this content.