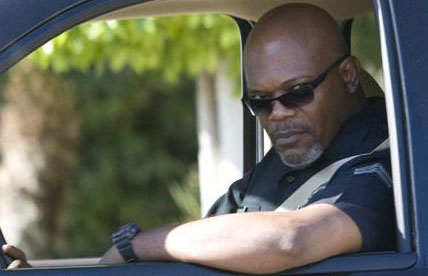 Note: All passes are gone. If I get more, I will repost. I'll contact winners early this week. Look for news of another IBJ Night at the Movies soon. –LH 
On Sept. 16th, I'll be hosting a sneak preview of the new Samuel L. Jackson thriller "Lakeview Terrace," directed by former Hoosier Neil LaBute. The screening will be held at AMC Castleton.
(As a playwright, LaBute also has his first Broadway play opening soon. Sorry I can't give away tickets to that.)
To score a pair of tickets to the film, be among the first to 1. e-mail me at lharry@ibj.com with "Lakeview Terrace" on the subject line, AND 2.) Post below with your favorite Samuel L. Jackson or Neil LaBute film.
I'll contact you if you've won.
Please enable JavaScript to view this content.