The best thing about attending "Happy Days" at Clowes Hall last night was seeing the poster for the upcoming LA Theatre Works tour of "The Great Tennessee Monkey Trial" and finding out that the great John Heard will be joining Ed Asner in that show.
Not familiar with Heard? If I told you that he was the dad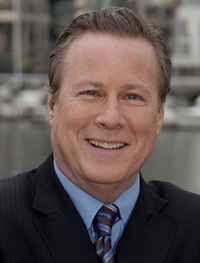 in "Home Alone" and the governor on "Prison Break," does that help?
He's one of the great underserved-by-Hollywood actors in the business. He cut his teeth on the New York stage, with performances in "The Glass Menagerie," "Hamlet" and "Othello" and then gave a string of outstanding performances in the late 70s/early 80s included two great films with Joan Micklin Silver, "Between the Lines" and "Chilly Scenes of Winter" (aka "Head over Heals"). He also was terrific opposite Geraldine Page in "A Trip to Bountiful" and as the bartender in "After Hours." And his performance as a one-legged, one-eyed Vietnam vet who finds misguided purpose in "Cutter's Way" is incomparable. Since then, well, he classes up anything he's in. But the great roles of 20 years ago don't see to be coming his way. A waste.
There's more information on the "Monkey Trial" production–and video of me rambling about the pleasures of LA TheatreWorks–over at www.cloweshall.org. And now, with word of Heard's involvement, I'm even more jazzed to see the show.
As to "Happy Days: The New Musical," the resident at Clowes Hall through Sunday, the less said the better–although I have enormous sympathy for the hard-working company, who do there best with the little they have to work with. Chris Fore exudes charm as Chachi. Felicia Finley is in good voice as Pinky. And Cynthia Ferrer seems to be auditioning for the lead in "The Light in the Piazza" as Mrs. C. I wish them all well.
Your thoughts?
Please enable JavaScript to view this content.