At the tail end of an IBJ piece I wrote last week on Xscape, the amusement center at Lafayette Square Mall, I lamented the absence of pinball machines at the facility.
Growing up in the boardwalk town of Wildwood, NJ, and working in an arcade (I could unclog jammed Skee-Ball machine tickets in record time), I'm still drawn to those great, noisy mechanical games. A highlight of any visit to my daughter at IU Bloomington is always our round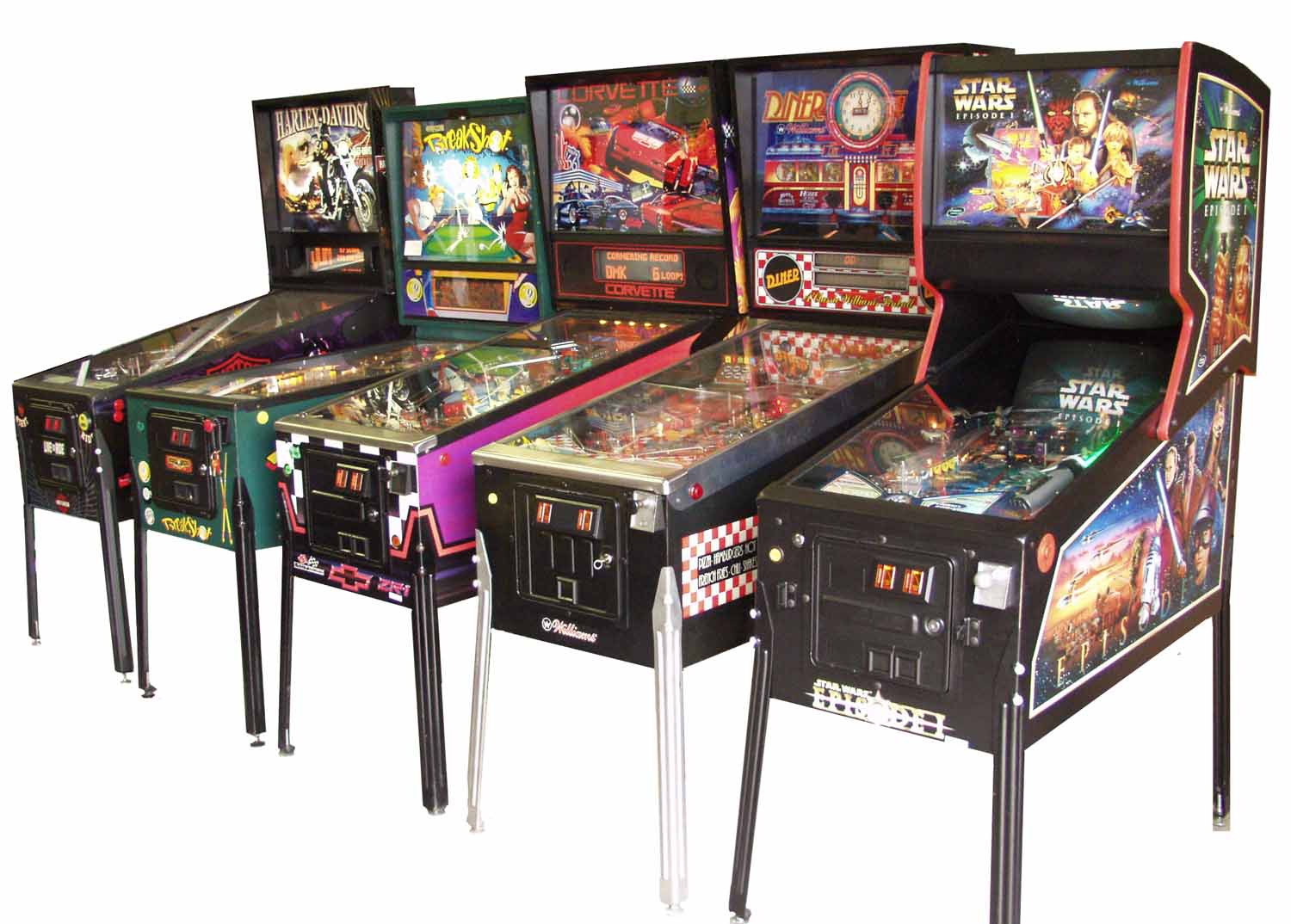 s of pinball at the Student Union, where they've got a few machines tucked away by the bowling alley.
Apparently, I'm not alone in my passion for pinball. My review of Xscape sparked an e-mail from Trevor Eagleson, owner of Ace Game Room Gallery, with locations in Fishers and Fort Wayne.
He informed me that he's hosting a pinball tournament on Saturday and invited me to play along. It begins with practice sessions from 11:30–12:30 and, after a series of qualifications, leads to playoffs and an awards ceremony between 4:30–6:00.
Mini-tournements during the event include one in "Tommy Mode," meaning that "the flippers are obscured from view and the player must use other senses to score points." Sounds like some mean pinball to me.
Killing a Saturday playing pinball sounds like a great time. And while I won't be able to make it to the event, the invitation brought back a whirl of memories. I can still see the spinning disc at the center of Fireball, hear the noise of the ball launched up onto the track of Roller Coaster and remember the mocking voice behind 9 Ball Deluxe encouraging me to "quit talkin' and start chalkin'"
Any other pinball enthusiasts out there want to share some memories?
And do you know of any arcades, bars, or other establishments in town that still have pinball machines to play?
Please enable JavaScript to view this content.