Plans for an indoor basketball and volleyball facility in Westfield have grown.
When the privately funded $6 million project was announced in September, it included a 56,000-square-foot arena with six basketball courts at Grand Park Sports Campus.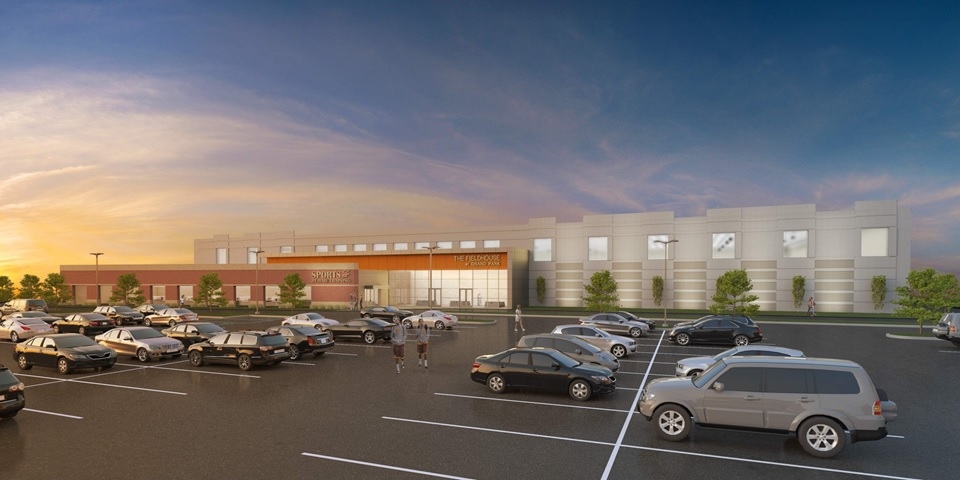 Now plans show the 87,000-square-foot Grand Park Fieldhouse will include eight indoor courts that can be converted for multiple sports or have turf added to them.
The expanded project comes with a bigger price tag – the estimated cost has jumped to $8.1 million, according to Fishers entrepreneur Andy Card, who is leading the investment group funding the facility.
Plans also include a fitness center, locker rooms, offices and a cafe. It will be located on eight acres on the north side of 186th Street between Grand Park Boulevard and Kinsey Avenue within the 400-acre youth sports complex.
The site could also have a sit-down restaurant and retail in the future.
There will be 365 parking spaces that will be capable of accommodating buses, if needed, according to the site design.
An asphalt path will also be constructed to connect to a nearby existing path.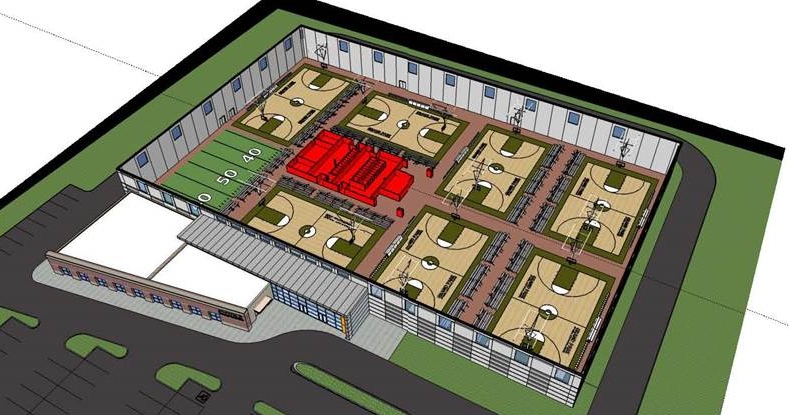 The Westfield Advisory Plan Commission unanimously approved the rezoning request for the project Monday, and now it moves to the Westfield City Council. The rezone proposal is on the council's agenda for its meeting at 7 p.m. Monday.
Construction is expected to start this spring for the Fieldhouse, and it is scheduled to open in January 2016. An estimated 60 full-time jobs will be created.
The complex will be available to local residents and will host tournaments and league play. The Fieldhouse will be the second indoor sports center at Grand Park, with plans for the $25 million, 371,000-square-foot indoor soccer facility moving forward.
A Hamilton County judge dismissed the open-door challenge against the city over plans for the indoor soccer proposal earlier this month.
Westfield officials have stressed that keeping the sports campus, which already has 26 baseball and softball diamonds, 31 soccer fields and 10 miles of trails, operating year-round will be key to its success.
Please enable JavaScript to view this content.