In 1914, a group of individuals in Indianapolis decided the city needed access to live theater. By 1915, the Little Theatre Society was formed, and it produced three shows.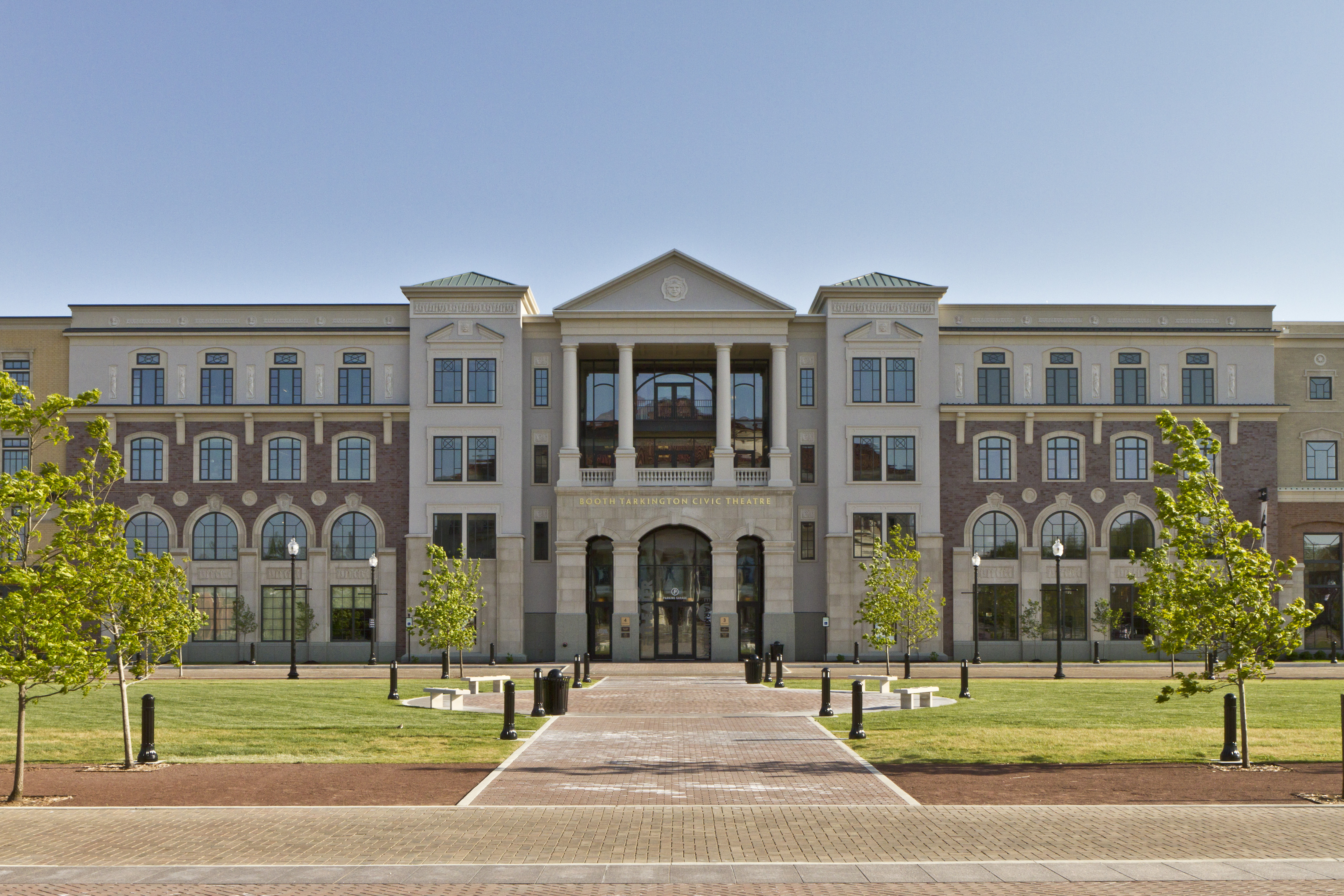 Since then, the not-for-profit theater has grown in size, name and location, but it's still around today known as the Booth Tarkington Civic Theatre.
During its 100 years, the theater has had several prominent visitors and fans–Franklin D. Roosevelt sent a memo apologizing for being unable to attend a performance of "Seventeen", composer/songwriter Cole Porter passed along "good luck" wishes and actress Mary Pickford shared a "congratulations" note.
"Early 1900s, Civic was the place people went," said Catherine Dixon, the theater's director of development.
The theater moved from several downtown locations, most recently at Marian University, out to Carmel in 2011. Through all the transitions, the shows continued. It's considered the country's longest continuously operating community theater. It's the largest in the state and one of the 10 largest in the U.S.
To appreciate its past, the theater is opening the exhibit "100 Years of Civic Theater" on April 16, in the lobby of the Booth Tarkington at The Center for the Performing Arts.
Today, the theater produces a variety of shows every year with volunteer actors and offers educational programs for participants of all ages. About 32,000 people attend a show every year and 20,000 participate in an educational event.
"In a world that I feel is pulling us apart… the theater is a place where we can literally and figuratively come together," executive director John Hedges said.
The rest of this year's season includes "Monty Python's Spamalot", "Dr. Seuss' The Cat in the Hat", Disney's "Alice in Wonderland" and "Oklahoma!" Other events include a backstage tour of the Spamalot production and two tea parties–one for children and one for adults–themed around the Alice and Wonderland show.
The theater concludes its celebrations with the black-tie Centennial Gala on June 20.
In other Center for the Performing Arts news, Tania Castroverde Moskalenko, president/CEO of the center and Pete Hilger, president of Allied Solutions, announced a partnership this week to make the Carmel-based insurance company the title sponsor of the Center Presents Season for the next four years.
Allied Solutions represents the center's largest corporate sponsorship to date.
The entertainment line-up for the center's fifth season is expected in the upcoming weeks.
Please enable JavaScript to view this content.