The 275-acre residential community under construction on 146th Street in Westfield will also include retail.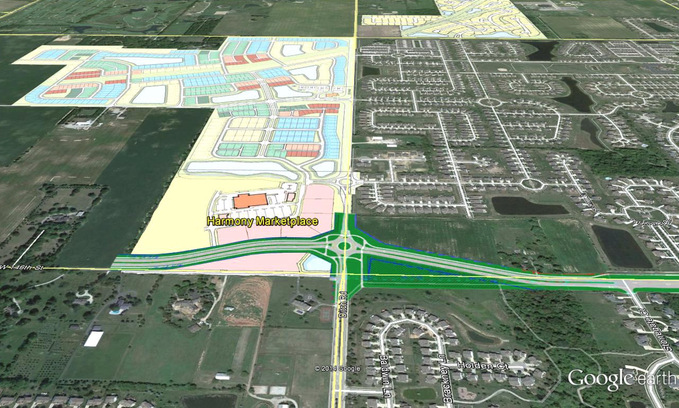 Indianapolis-based T.M. Crowley & Associates recently announced a partnership with Estridge Homes to include 170,000-square-feet of retail space within the Harmony community along 146th and Ditch Road.
The commercial space will encompass five to seven buildings with a variety of tenant possibilities, including a grocery store, restaurants, pharmacy, coffee shop and a convenience store.
T.M. Crowley founder and CEO Tom Crowley said the company is interested in development along 146th, which is why he's excited to get involved with this project. T.M. Crowley is also working on The Crossing, a mixed-use project on 146th Street and Indiana 37 in Noblesville.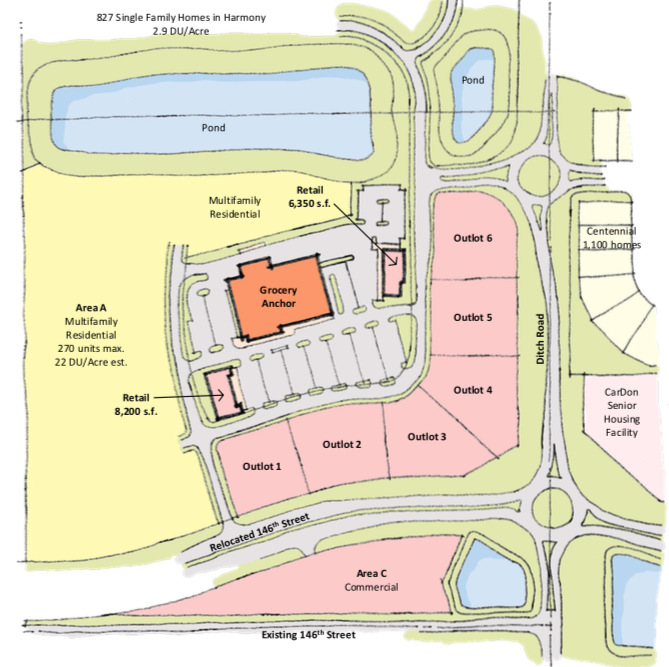 "I think it's a very good piece of property," Crowley said. "There's a lot of opportunity right now just because of the growth up there."
In a recent report from the Builders Association of Greater Indianapolis, Westfield ranked second out of central Indiana cities for the number of single family building permits filed so far this year. Indianapolis ranked first.
Construction will begin early 2016, and Crowley said it will probably take five years to complete.
"It could be quicker depending on residential growth," Crowley said. "I would anticipate quite a bit of activity in the next year and a half."
The residential side of the project will include 650 single-family homes ranging in prices from $275,000-$450,000 and a 250-unit apartment complex. There are five styles of homes ranging in size from 1,800 square feet to 4,000 square feet.
Estridge Homes president Paul Estridge Jr. said they've pre-sold 25 homes as the first section of the development is being completed.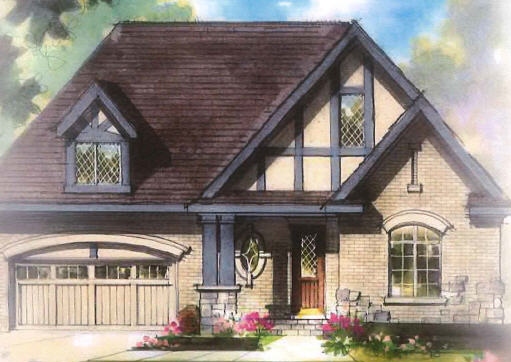 "The demand has just been overwhelming," Estridge said. "There's a real excitement in the air."
The community will also include a fitness center, yogi facilities, multiple pools, playgrounds, a banquet center, a putting green, racquet courts and miles of walking and jogging paths.
Estridge said they're targeting a variety of homeowners, believing the neighborhood will appeal to all age groups.
"We sense there is a strong desire for people to want to live intergenerational," Estridge said. "As opposed to these pods of sameness." Build out is expected to take five to six years.
The apartment complex will go under construction in spring 2016.
The Harmony project began in 2013 after $25 million in financing was provided by Charlotte, North Carolina-based Mountain Real Estate Capital.
Please enable JavaScript to view this content.