Digital billboards are not new, but it's a new concept for Fishers.
Mayor Scott Fadness recently created the Digital Message Board Task Force to study the topic of electric outdoor advertising and make a recommendation to the city on how to proceed with inquiries and requests for the digital signage.
There were no parameters set for what that recommendation needed to be—it could suggest revising city code to allow electronic billboards, it could propose keeping everything the same, or it could be anywhere in between.
"We've got a clean slate," said Rick Brandau, assistant director of community development and zoning administrator.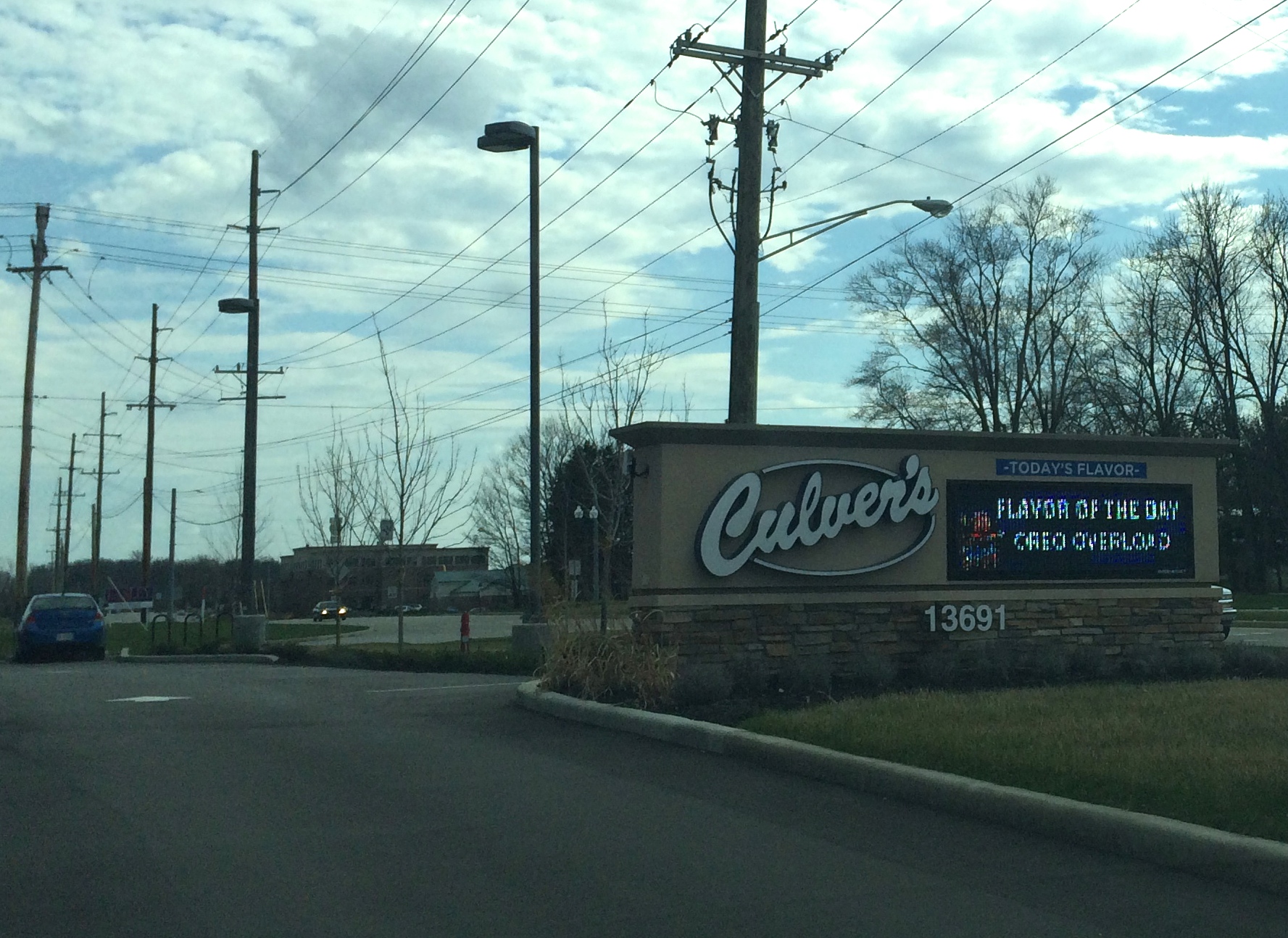 There's no timeline for reaching any sort of conclusion.
"We're gonna go a number of different angles with this," Fishers City Council vice president and task force member John Weingardt said, mentioning the group will likely hear from billboard companies, businesses interested in that type of advertisement and the general public. "We want to do it right."
The task force has met once so far—listening to a presentation from Danville, Illinois-based digital billboard manufacturer Watchfire Signs. Other meetings are expected to continue on a monthly basis, with the next one scheduled for May 11.
In addition to Weingardt, there are two other city councilors, one plan commission member, one board of zoning appeals member and a representative of the chamber of commerce on the task force.
The topic of electronic billboards has strong advocates on each side—industry representatives push for digital advertisements on the sides of highways because they are more attention grabbing than print billboards, but opponents of the eye-catching ads are worried about driver safety, increasing vehicle collisions and sign pollution in general.
Digital ads also provide the potential to display warnings or notices to motorists, which can be intriguing to public agencies.
Brandau said the inquiries he had received about the city's regulations on animated signs had been from businesses wanting to create such advertisements, but since the task force has been formed he's heard from billboard companies interested in the idea.
Weingardt said he wants the task force to draft some standards for electronic signage that will fit well with the city and be attractive in the community.
Throughout the country, digital billboards started popping up after 2007 when the Federal Highway Administration clarified that states could allow the ads.
The city's code currently prohibits any sign or advertisement "with visible moving parts or with flashing, animated or intermittent illumination," with the exception of signs displaying the time, date or weather conditions. However, the city has approved variances for a handful of electronic signs, including Culver's off Southeastern Parkway on Olio Road.
Indianapolis has been toying with the idea of allowing digital billboards for years, but the issue remains tied up with the city-county council. Industry representatives from have consistently lobbied for it, while neighborhood associations have fought against it.
Please enable JavaScript to view this content.