The Meijer in Carmel is getting a facelift.
The Grand Rapids, Michigan-based retailer that opened a location on Carmel Drive in the Old Meridian District in 1994 is adding several services and upgrading various shopping sections.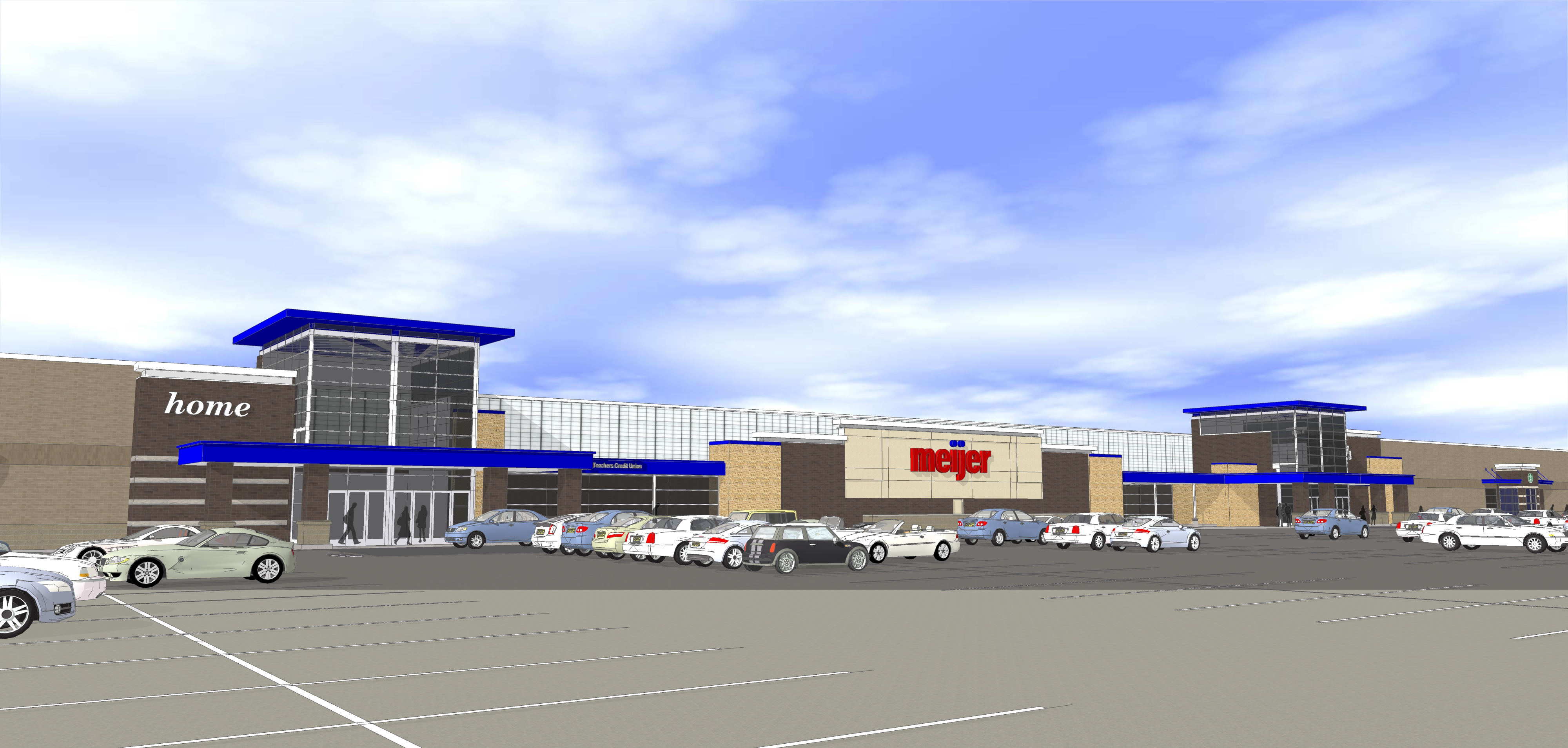 On the exterior, the company is adding a drive-thru for the pharmacy and redesigning the front facade, which will include signage for the pharmacy drive-thru along with labels for the "Home" and "Fresh" sections of the store and the Starbucks that will be inside. The Carmel Board of Zoning Appeals approved the additional signage last month.
Inside, there will be a new area for prepared foods including sushi, fresh pizza and fresh cheese. That area will have its own entrance.
There will also be new tile flooring, lighting, finishes, and an upgraded heating and cooling system. The check-out and self-scan lanes will be redesigned, and the bathrooms will be upgraded.
Meijer spokesman Frank J. Guglielmi wouldn't specify the cost, but said it's a multimillion dollar project. It's the second time the store has been remodeled since it opened.
The project is expected to be complete this summer. The left entrance to the building has already been blocked off for customers with a sign reading, "We're building you a better Meijer" hanging outside.
Meijer has one location in Carmel, one store in Noblesville on Mercantile Boulevard, and one in Fishers on East 96th Street.
Please enable JavaScript to view this content.