Val Belmonte and Barry Kiesel, developers of the proposed Fishers Sports Pavilion, discussed the details of the project with a gathering of business leaders at a recent event sponsored by the Hamilton County Sports Authority.
The facility, to be located near 136th Street and Olio Road near the Saxony Village, would include a 4,200-square-foot arena, 245,000-square-foot fieldhouse and 600-space parking garage.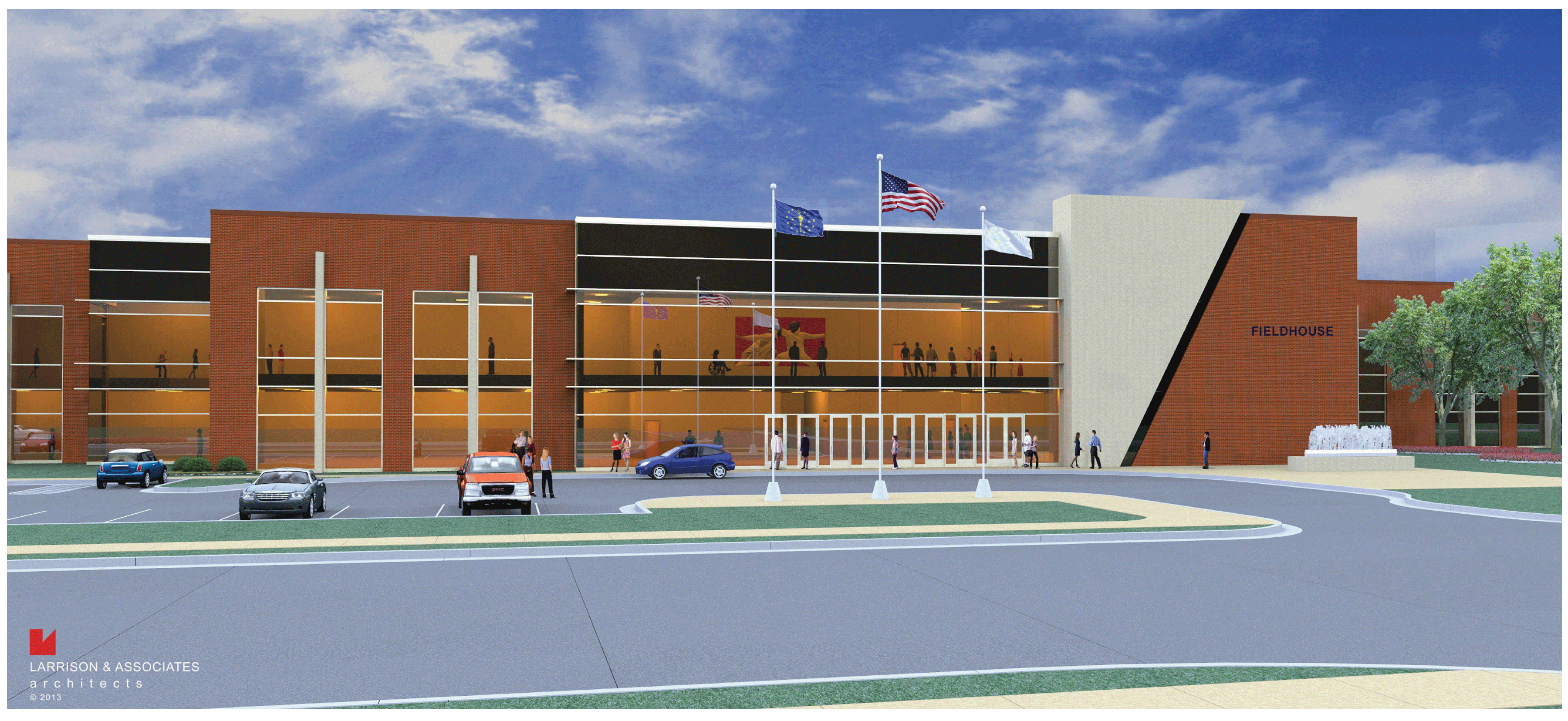 Kiesel is a partner of Noblesville-based GK Sports and Entertainment, which will own the facility and manage the fieldhouse; and Belmonte is a principal of Game 7 LLC, which will manage the arena.
The fieldhouse would have space for up to 32 basketball/volleyball courts, at least one football field, an upper level wrap around track and a baseball training center. The floor could be converted to turf, and the facility could accommodate up to 31 sports.
The arena, which would seat between 4,200 and 6,000 guests, could host athletic events, concerts, entertainment shows or trade shows. There would be two sheets of ice that could be converted to a hard floor.
Kiesel and Belmonte hope to attract NCAA Division II and III tournaments, a minor league hockey franchise and operate as an Olympic training venue. They also expect a sports medical office, several hotels and retail stores.
Belmonte said they are focused on making sure the arena is community friendly, has easy access, embraces ameteaur sports and provides affordable family fun.
So, what does he consider "affordable"?
For a family of four, $150 should cover tickets and parking to the event, regardless of whether it's a circus, hockey game or ice show.
Belmonte said the arena will be spectator focused, while the fieldhouse will have an emphasis on participation. He's predicting about 120 event nights per year at the arena, and about 40 of those would be hockey.
There will be 15 all-inclusive suites, two all-inclusive clubs and four party suites.
In phase one of the project, the fieldhouse and the parking garage will be constructed. A hotel is expected to be built after that.
Kiesel said they've already booked events in 2016 for the fieldhouse, and scheduling for the arena will start soon.
The project is awaiting final approval from the Fishers City Council.
In addition to hearing about the sports pavilion project in Fishers, guests at the Hamilton County Sports Authority gathering also heard updates on two indoor facilities planned for Westfield's Grand Park.
The 370,000-square-foot indoor soccer facility being constructed by Holladay Properties should start to have a steel frame by mid-summer. It's expected to be finished in June 2016.
The 87,000-square-foot fieldhouse with eight indoor basketball and volleyball courts is scheduled for groundbreaking July 15. The shell of the building should be up by the end of October, and it should open by Jan. 1. Tournaments have been scheduled through next year.
Please enable JavaScript to view this content.