The $80 million mixed-use development along Old Meridian Street and Grand Boulevard received its final approvals this week.
The project by Indianapolis-based Edward Rose & Sons will include a senior living facility, hotel, parking garage, retail space and mix of townhomes and apartments.
The Carmel Redevelopment Commission approved the final plan for "The District" on Wednesday.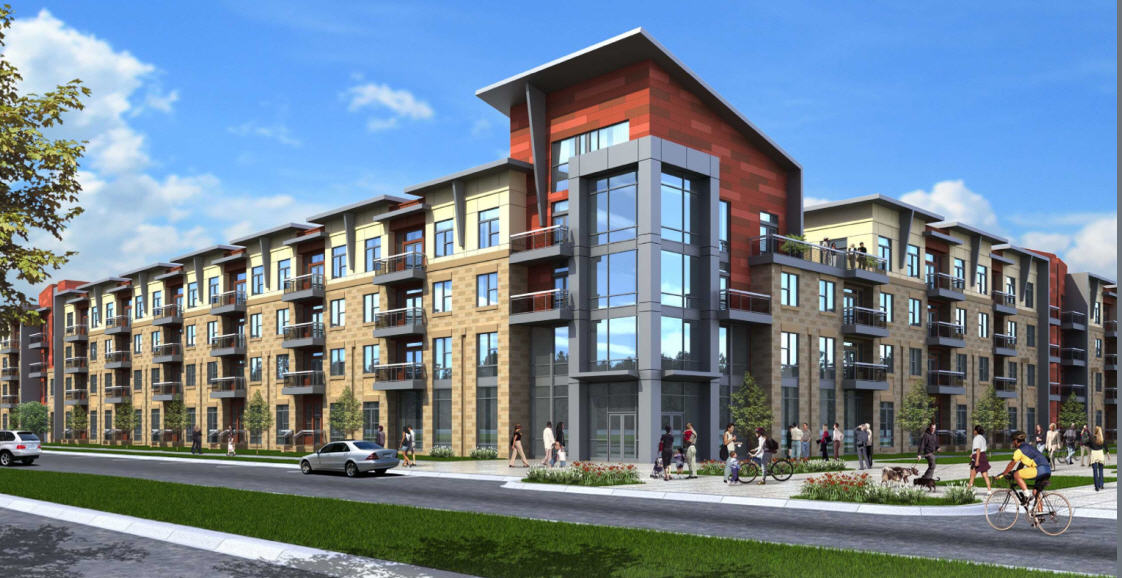 Carmel Redevelopment Commission Executive Director Corrie Meyer presented one change to the project which eliminates a proposed street that would have divided an apartment building from open space and a drainage pond and replaces it with a pedestrian promenade.
Commission members preferred the walkway rather than the road, saying it's one less street the city will be required to maintain.
"I think the tradeoff is even better," commission member and future Carmel City Council member Jeff Worrell said. "We're getting greenspace."
Access to the development from Old Meridian Street will be on Fairfax Manor Drive or Grand Boulevard.
The community will cover 30 acres southwest of the roundabout at Main and Old Meridian streets. Edward Rose's existing Alexandria Apartments borders the property to the west.
A four-story, 61,000-square-foot Fairfield Inn & Suites by Marriott will be located on Main Street next to one-story retail buildings and three-story townhomes. The $11.5 million hotel will include a fitness center, pool, meeting areas and dining room.
Rose Senior Living will be near the corner of Grand Boulevard and Fairfax Manor Drive and will include 159 units with 69 for independent living, 30 for memory care and 60 for assisted living.
The hotel, retail area and senior living community will have surface parking lots.
The senior center will also have a dining area, theater, cafe, salon, third-floor rooftop terrace, fourth-floor rooftop garden, general store and pub and lounge area.
A 305-unit apartment complex across the street from Rose Senior Living will wrap around a four-story parking garage with nearly 600 spaces, several courtyards with space for picnics and events and a pool.
An entrance to the parking garage will be located off Old Meridian Street.
Please enable JavaScript to view this content.