A four-story Holiday Inn Express is coming to the Anson development in Whitestown.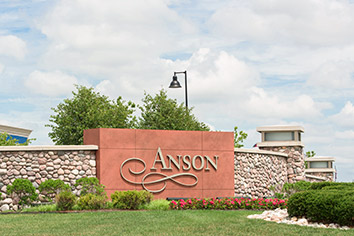 Sohum Hotel Anson LLC recently purchased the 2.18-acre site at 6460 Whitestown Parkway, and owner Ravi Patel has secured the rights for a Holiday Inn Express, according to Craig Anderson, vice president and general manager of Anson for Duke Realty Corp.
The hotel will have approximately 80 rooms and will sit to the west of the existing Goodwill across Main Street, and to the north of two currently vacant retail lots.
Anderson said Patel hopes to break ground in the fall and open the hotel within 12 to 14 months of construction starting.
Patel, CEO of Sohum Hospitality Management, has four other hotels in the Indianapolis area and three others in the Midwest.
The 1,700-acre mixed-use Anson development by Duke already includes several large retailers, restaurants, banks, residential communities and a Hampton Inn.  
The Great Recession put the $1 billion project years behind schedule, but progress appears to be gaining speed. Plans are also in the works for a nearly 50-acre retail center, and more housing units are being constructed.
Please enable JavaScript to view this content.